DONUT 1: DRAFT DAY APPROACHES
We're just a day away from seeing what the Dallas Mavericks do with the No. 46 overall pick. Assuming the Mavs keep the second-rounder they'll use it on a player that they hope can have some impact in the next year or two. Based on player rankings at several different sites, there are some legitimate prospects at No. 46, but no one has a clue what the Mavs will do. Hit six different mock drafts and you'll find six different players.
Who might the Mavs be interested in? I took a look at players by position group — realistic possibilities — leading up to the draft. Today we look at guards. (With two sidenotes: a) Dallas' pre-Draft visits have been very guard-heavy. And b) Dallas' keen interest in point guard Mike Conley, something DB.com reafers have known about for a month, is starting to leak to the public. So ...let's been guard-focused today.)
DONUT 2: Isaiah Whitehead, SG, Seton Hall (6-foot-5, 210 pounds)
Whitehead declared for the NBA Draft after two seasons with the Pirates. Whitehead scored 18.2 points and dished out 5.1 assists last season, improving on his 2014-15 numbers by six points and nearly two assists. So while his position says shooting guard, he certainly has the chops to fill in at point guard. He also, likely, has more room to grow in the NBA. Moneyball wonks want to adjust his shooting percentage, but the fact is that at 38 percent from the floor in 2015-16 he has to improve. Whitehead had a green light on offense and that caused some undisciplined drives. The good news is the raw materials are there because his percentage from 3-point land (36.5 percent last season) is nearly as good as his overall percentage. Hand this kid to Rolando Blackman for a year or two and his efficiency surely will go up. Some see him as a first-round talent, but that uneven shooting touch will likely lead him to drop into the second round.
DONUT 3: Gary Payton II, PG, Oregon State (6-foot-3, 184 pounds)
Are you old enough to remember "The Glove?" That's what the folks in Seattle used to call his dad, Gary Payton, who was one of the game's best defenders when he played for the SuperSonics. Not only did GPII follow in dad's footsteps as a guard, but he also went to dad's alma mater, Oregon State, where he played two seasons before declaring for the NBA. Watch his tape and he has his dad's handle. Last year GPII scored 16 points and handed out five assists per game. His shooting percentage was consistently near 50 percent, and he was quite an adept rebounder (7.8 per game). If you look at his numbers from Year 1 to Year 2 they're amazingly consistent. Oh, and the defense? Yeah he inherited that from dad, too, averaging nearly three steals per game in his career. He played four different positions at Oregon State. If he's anything like his dad, and it looks like he is, he's worth considering here.
DONUT 4: Michael Gbinije, SG, Syracuse (6-foot-7, 205 pounds)
Gnibije's college career started at Duke and ended at Syracuse and with a trip to the 2016 Final Four. As a senior he found his scoring touch, averaging 17.5 points per game and hitting nearly 40 percent of his 3-pointers. He also had more than four assists per game. At 6-foot-7 he has the height to be a matchup problem for smaller shooting guards and the flexibility to move into the small forward role when needed. Because of the year he sat out, he's 24 years old and that may limit his overall ceiling. But scouts like the fact that he's a well-rounded player on both ends of the floor and that should translate to the next level.
DONUT 5: Sheldon McClennan, SG, Miami (FL) (6-foot-6, 200 pounds)
A late bloomer in this draft, McClennan transferred to Miami from Texas and earned a late invite to the NBA Scouting Combine. He played right away as a freshman at Texas and his career has been remarkably steady, seeing his scoring average rise from 11.3 ppg as a freshman to 16.3 ppg as a senior. He hit his stride as a shooter his senior year, sliding over 50 percent from the floor and 40 percent from the 3-point line for the first time in a season. His height can cause matchup problems and he can shoot off the dribble and off the pass. He's not as much of a passer as you might like from a guard and he has a reputation for getting too locked in on his own shot, but those are habits that can be broken by a good coaching staff. I like the fact that he's played four years and he's exhibited consistency throughout his career. It means you know what you're getting. That may not be a starter, but certainly a guy that can contribute.
DONUT 6: Fred VanVleet, PG, Wichita State (6-foot, 190)
Watch his game tape and several things jump out. He's a true facilitator at the position. He has a good handle and knows how to distribute the ball, not only to the open man, but to the open man's best area to shoot. He handles defensive pressure well, runs a good pick and roll and has a coach's mentality when it comes to the offense. At the college level he was a fine defender as well. He has the feel of a brainy player that can eventually handle an offense without much guidance from the head coach. One wonders if his shot would improve with a little more coaching (42.6 percent from the floor for his career) and he's not going to scare defenders driving to the basket. But he looks like a fine backup point guard with spot-start upside, and with the number of guards the Mavs have on the roster, a pure point guard would be helpful to develop.
DONUT 7: YES, WE'VE GOT CENTERS AT 46
That same exercise you see above with second-round guards? Let's do it with centers here.
DONUT 8: YES, WE'VE GOT FORWARDS AT 46
That same exercise you see above with second-round guards? You guessed it: Let's do it with forwards here.
DONUT 8: PRE-DRAFT VISITORS
Now, some of the aforementioned names that we like coordinate with the names we know Dallas likes ... because we've assembled a bunch of kids who've had pre-Draft workouts with the Mavs. That includes Gary Payton from above ... and it includes Boogie Cousins' little brother, too. Click here for the scoop.
DONUT 9: THE BIGGEST STORY OF THEM ALL
Is Dirk exercising his right to be a free agent a shocking story, or a surprising story? No. But it's a big deal because it's Dirk Nowitzki. Fish dissects what Tuesday's decision means (yeah, he mentions the slight chance of "thin ice'' here) ... and most of it means positive things, if the process goes right.
Oh, and speaking of Dirk, the must-read from David Lord on how Dallas can give him the vets' minimum salary of $1.55 mil for each of the next two years and yet end up giving him $37 million. Incredibly clever by the DB.com staff ... the best in the business.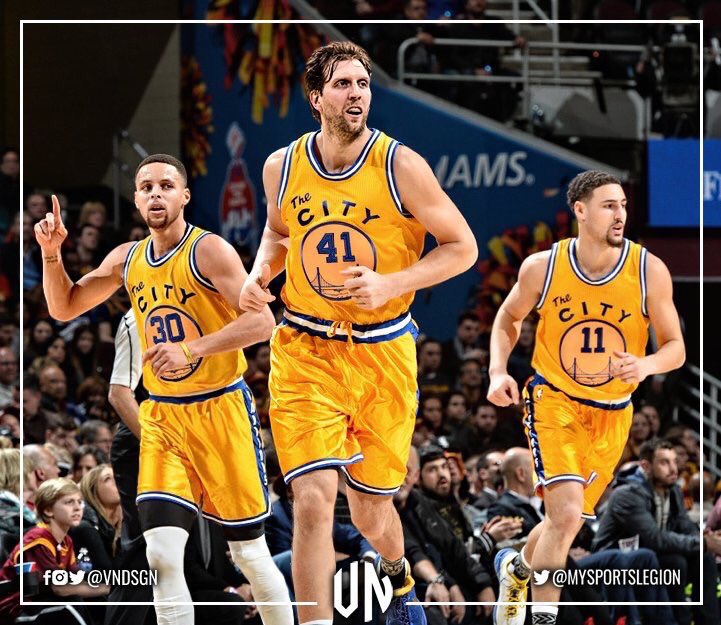 One more thing: Dirk to the Warriors? It's a "courtesy call'' sort of a thing, just like Fish wrote about Dallas and Kevin Durant ... and if the Warriors think they are smarter than that because they are "light-years ahead'' of everyone else ... well, read Fish's column on "Stealing Dirk and Stealing Plans'' here.
DONUT 10: ELSEWHERE IN FREE AGENCY
Want to get a feel for what the Mavs think of Dwight, Hassan, Rose, Teague, Conley and the rest? No media outlet on the planet has more information, more depth, more sources, than DallasBasketball.com. Click into the Mavs News section, search a name ... and dig into the gold! (Worth noting: We see the newspapers now connecting the Mavs to "top target'' Mike Conley. And they are right ... just as DB.com wrote about on May 26.
DONUT 11: CP'S TURN
You should not have been caught off guard by Dirk's decision. If you were, you probably won't quite understand it when Chandler Parsons essentially does the same thing. Dallas and CP have the same intentions here ... we don't know the dollars, but we do know the intentions. (CP is "choosing to not exercise his option on another year,'' just like Dirk ... but the dollars argument here can make for "thinner ice.'') Stay tuned. And Deron Williams? Same boat ... though we think the Dallas-related results might be way different ...
DONUT 12: THE FINAL WORD
"As long as we go for it and compete, then I'll be a Mav." - Dirk Nowitzki.
null