The Mavs have always said nothing but lovely things about Chandler Parsons. And he's always returned the favor.
But as I pointed out at the end of the season, when Parsons was photographed with #NoHardFeelings pal DeAndre Jordan, the Business of Basketball is one in which the fellas are loyal to their teams second ... and loyal to themselves, first.
And now comes nut-cuttin' time ... and why I think the Mavs will -- despite all the happy talk that once had me convinced otherwise -- draw a line in the cement on the subject of giving CP his max contract.
That's right: My prediction is, Parsons will NOT get his max in Dallas. (My buddy Skin Wade at 105.3 The Fan is with me here).
What I wrote a few months ago: Parsons is going to get offers this summer on July 1 of four years and ($90 million elsewhere) and, ultimately, four years and $93 million (to stay in Dallas, starting at $21.1 mil based on a $90-mil cap).
That number is now higher (it starts at $22 mil due to the cap now being around $94 mil) but that's not the reason that I (and I think the Mavs) are flip-flopping.
The reason: Shared Sacrifice.
Shared Sacrifice is what opt-out Dirk Nowitzki wants from the rest of this team's financial totem pole. (In addition to team success.) Shared Sacrifice, sources tell me, is part of the July 1 pitch that will be made to Mike Conley, the Mavs' top free-agent target since I first wrote about him back on May 26. (No, I don't mean Conley should take less than the four-year, $110-mil max; "sacrifice'' in the sense that he's part of a program of unselfishness, led by a coach in Rick Carlisle that doesn't allow the inmates to run the asylum, or the players to fire the coach. All of this fits Conley's personal and professional style nicely, by the way.) 
What Mavs GM Donnie Nelson told me back then on subject of Chandler Parsons was, "We'll put our best foot forward and work something out.''
But now it won't be the "best foot,'' I don't believe. It'll be a "foot'' more in line with a good player who worked his way back from knee surgery and was, before yet another injury, performing at a level that makes him what we might term a "Tier-2'' NBA player. He's not an All-Star (as much as he might hope to be someday). He's not a "face of the franchise'' (because that status isn't just about high-profile or good looks). 
But "is he a max player?''
The market was always going to help decide that. But you know who/what else is helping decide it?
Dirk. And Dirk's contract. And Dirk's desires.
Parsons needs to pitch in here. It would've been nice had his "pitch in'' been so Mavs-helpful that he opted in to his $16-mil salary for 2016-17; I thin that decision registers as a disappointment to Mark Cuban ... because I think the Mavs still believe that given his injury issue, especially, $16 mil is more "market'' than $22 mil is.
Some other team might disagree. In which case, I assume Parsons will cross that line and not be a Mav.
And then what?
How quickly do you turn to Nic Batum and Harrison Barnes and other options, guys who just a few days ago where acknowledged to me to be redundant to Parsons (Batum) or inferior to Parsons (Barnes)? Well, "redundant'' doesn't come into play if Parsons leaves ... 
But as long as we're tossing out "if's'' ... If Parsons leaves, you've suddenly got a $20-mil spot open.
And you wouldn't be limited to just one big fish. Nor would you be limited to small forwards.
This would be the pipedream'y path to, say, Conley AND another primo Dallas target, Hassan Whiteside.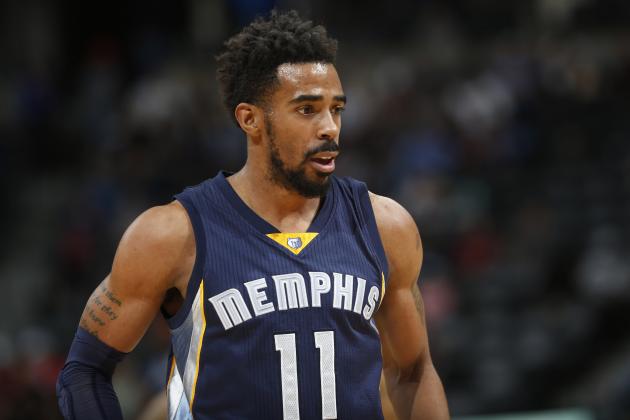 The Mavs' planned chase of Conley is a fact. Their "Warming to Whiteside'' is, too. Being able to get two big fish? Nah, that's not my prediction.
Being able to say goodbye to Chandler Parsons if he won't accept a "shared sacrifice'' contract? That's my prediction.