DONUT 1: THE LITTLE STORIES
The big stories make the needle move. So  DB.com has the story here from last Wednesday night on Dallas' disinterest in maxing out CP and it's a big deal, followed up by Parsons' own description of himself as a "max monster.'' ... And we have the story here on how the Mavs are in a sense turning the page to a "Double Pipedream'' featuring Mike Conley and Hassan Whiteside. And we even have the analysis from David Lord on how Dirk Nowitzki might be the secret powerbroker behind so many Dallas personnel decisions.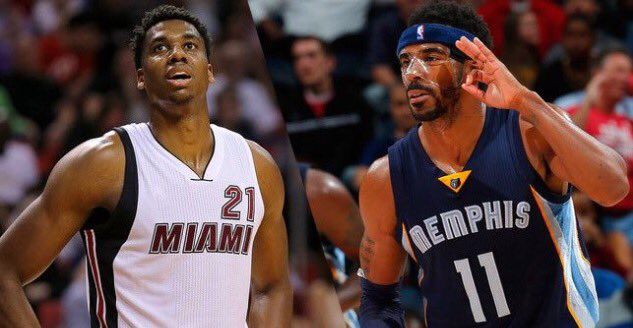 Marc Stein has an important update, by the way, on Conley ...
https://twitter.com/ESPNSteinLine/status/748005674961997828
And Ethan Skolnick in Miami has a "guess'' on Whiteside ...
https://twitter.com/fishsports/status/747587428496465920
But you need the "little stories,'' too. You need the DB.com scoop straight from the mouth of Bob MacKinnon that he'll be the D-League Texas Legends coach as well as the Mavs coach in Orlando Summer League, with games starting their Saturday and the Mavs' first practice scheduled for 1 p.m Wednesday.
And who is on that team, and on the Vegas team after that? Those are the "little stories'' that can make an impact.  
DONUT 2: ROSTER RELEASE/BOOGIE'S BROTHER
No roster release yet this morning. The official roster release is coming. But we're Mavs dorks. We want info now. So here goes ...
(UPDATE of some of what you'll read below ... At 11am, DB.com pieced together 12 of the 13 players on the Orlando squad: To wit:)
Darius Adams
Marquis Teague
Andre Dawkins
Vander Blue
Casey Prather
(Euro Mystery Man TBD)
Brandon Ashley
Stevan Jelovac
Cory Jefferson
Jaleel Cousins
Satnam Singh
Greg Whittington
Laimonas Chadkevicius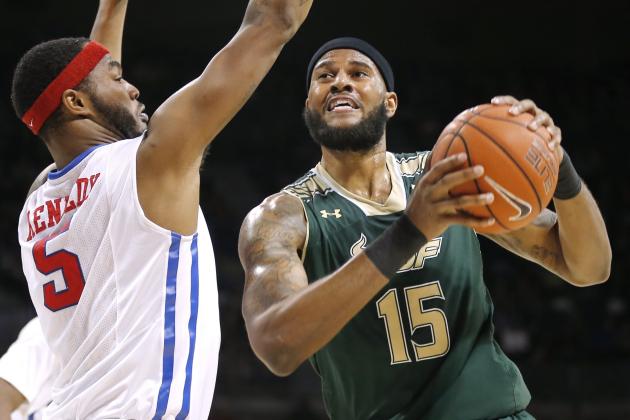 UPDATE 12:25: Mavs release the Orlando names ... and add to my above list:  Tyler Honeycutt 6-8 UCLA and Giovan Oniangue (my Mystery Man) 6-6, Congo
I'm told Boogie Cousins' little brother, Jaleel Cousins, is signed up for Orlando. He's a 6-11, 250-pound center from South Florida and Navarro JC in Corsicana. He was not impressive enough in pre-Draft workouts to be considered by Dallas at No. 46. But ... hey, he's Boogie's brother!
DONUT 3: HOLE IN MIDDLE?
Cousins will be part of a large group of centers in Orlando that sources tell me will include Baylor product Cory Jefferson (6-9 D-Leaguer and former Spurs second-round pick) along with Satnam Singh). But in Vegas? This is gonna be all draftees. My understanding is that after next week in Orlando, when the gang shifts to Vegas Summer League, the Mavs will have just two centers, Singh and this year's second-rounder AJ Hammons. Hammons is NOT playing in Orlando.
Speaking of centers: We're checking on a report that Salah Mejri is planning to undergo knee surgery that would preclude him from playing in the  Olympic Qualifying Tournament with Tunisia. But the story includes quotes from Mejri, who doesn't make it sound like a major issue.
DONUT 4: MONEY MATTERS
Again, if you want only the big stories? We're on that, as here is the exclusive look at the DB.com news that Dallas has a July 1 meeting with Mike Conley -- and the story includes the Mavs' pitch points). That's big money, and you see below how Dallas' Cap Chart works in a way that merits monitoring.
Now, what if Dallas wants to slip some dough to some of these Summer-Leaguers in order to keep them in the fold, to get them to Mavs training camp, and maybe, assuming they don't make the Big Club, to convince them to shuffle down to Frisco?
Dallas wants that.
Sources tell me the Mavs have laid the groundwork to offer some form of partial guaranteed money to:
*Dorian Finney-Smith 6-8, 215 F Florida
*Kyle Collinsworth, 6-6 210 PG from BYU
*Jonathan Gibson, 6-2, 185 PG from New Mexico State (and starring in China)
This doesn't mean they're making the Mavs final roster. Nor does it put some huge dent into the cap. But every penny matters. So we chronicle every penny. ... and will watch this trio, I believe, in Vegas.
DONUT 5: HIDDEN GEM
A hidden gem? Here's my guy: McKenzie Moore, a 6-6, 190-pound guard who was spectacular last year against (obviously inferior) competition in New Zealand. Moore was in the Bucks camp last year and played at UTEP ... and gets a chance here as a combo guard to see if he can take the next step. A good name to watch in Vegas here.
Casey Prather, another guy who played on that continent most recently, will join in Orlando. He's been in the D-League and played at the University of Florida.
DONUT 6: THE UP AND THE DOWN
A pair of guys with D-League credentials are part of the Mavs Summer League. Vander Blue, late of the Los Angeles D-Fenders, is a smooth-scoring guard. Really, about the best the D-League had to offer last year.
Chace Behanan is a different sort of story. He's a former 6-6, 250-pounder from Louisville who I'm told has lost 30 pounds since leaving the D-League Vipers last year. I'm working to see exactly which rosters (Orlando/Vegas) these two fit into, though I believe Ellis is Vegas. 
DONUT 7: THE STAR
That would be Justin Anderson, and he won't be in Orlando, I'm told, but will be in Vegas ... and at the centerpiece of everything Dallas does on the court this summer.
Depending on how free agency goes, the second-year kid could be a Mavs regular-season starter. His development is therefore critical.
DONUT 8: A BIG JUMP
The Mavericks will want to see if Jameel Warney (Stony Brook) can make that jump in summer He was a rebounding machine in college. But even at 6-8, 260, this represents a different challenge for him. ... and now I'm told he's Vegas only
DONUT 9: MUCH-TRAVELED
One of the Orlando point guards is 6-1, 165-pound Darius Adams, who has given a waterbug-like chase to a career. Adams went undrafted in the 2011 NBA Draft and has since played in Venezuela, the Dominican Republic, Ukraine, Germany and France.
The chase continues in Orlando.
DONUT 10: UNDRAFTED
The 6-8, 218-pound forward Isaiah Miles out of St. Joe's was probably hoping his path to Dallas would be as the 46th pick. Instead it comes via the Summer League. Same as the aforementioned Cousins and Ellis -- though this way, I suppose, you get to pick your spot, as Ellis is on-record as saying he and his agent specifically did with Dallas. Miles and Ellis, it seems, are Vegas-bound.
DONUT 11: THE ORLANDO SCHEDULE
Is here (Orlando time) ...
July 2 Saturday 9 a.m. Orlando Oklahoma City Thunder vs. Dallas Mavericks
July 4 Monday 1 p.m. Orlando Dallas Mavericks vs. Orlando Magic White
uly 6 Wednesday 3 p.m. Orlando Dallas Mavericks vs. Charlotte Hornets
July 7 Thursday 1 p.m. Orlando Dallas Mavericks vs. Orlando Magic Blue
July 8 is the "playoff tournament'' ... and then July 9 we start it all again in Vegas!
DONUT 12: THE FINAL WORD
"It's going to be a great time. The Summer League, to me, is like the D-League -- only on steroids. The energy is that powerful.'' -- Bob MacKinnon.