Dwayne Wade quite possibly ranks as Public Enemy No. 1 among Dallas Mavericks faithful, and it's not just because you and I and all MFFLs are known to feel that way -- it's because Mavs icon Dirk Nowitzki is known to feel that way.
So a report from Brian Windhorst of ESPN that connects Dallas with Wade seems -- "cough-cough'' -- improbable.
But not only does Windhorst have his half of the story right (speaking on Miami radio 790 AM, he reports that "Dwyane's representatives have been calling around the league ... 'Hey, Dwyane is going to be available and is going to take offers ... "I know Dallas is one of the teams that's been contacted'') ... but DallasBasketball.com can advance the ball after being told by a source close to the situation that when Wade's people called the Mavs ...
The Mavs people answered.
Is there really a chance that Dirk and Wade would merge, a distasteful idea not because Miami's Wade was handed the 2006 NBA title over Dirk's Mavs but because of the lingering memory of the disrespectful Wade's cough-cough behavior when Nowitzki got his revenge with a 2011 championship? Or is this about a backup-backup plan in the unlikely event Nowitzki exits Dallas ... and the Mavs are scrambling for a playmaking replacement like the 34-year-old fading superstar Wade?
Said one NBA source: "Teams have Plan A's and Plan B's and why wouldn't you have Plan C's, just in case?''
Added another source: "It's fair to say the Mavericks are receptive to different levels of plans, including one that could feature somebody like (Wade.)''
Ah, but is it really "fair to say that?'' Or is it simply "smart to say that?''
The Heat still seem like strong favorites to keep Wade. ... at least until they start budgeting their way to a 2016-17 roster and realize that Miami has about $40 million available for Wade, who wants to be their top priority, and center Hassan Whiteside, who wants to be their top priority while also having joined co-No.1 target Mike Conley in scheduling a July 1 meeting with ... the Mavs. (That DB.com scoop, including the financial breakdown of those pursuits, can be found here.)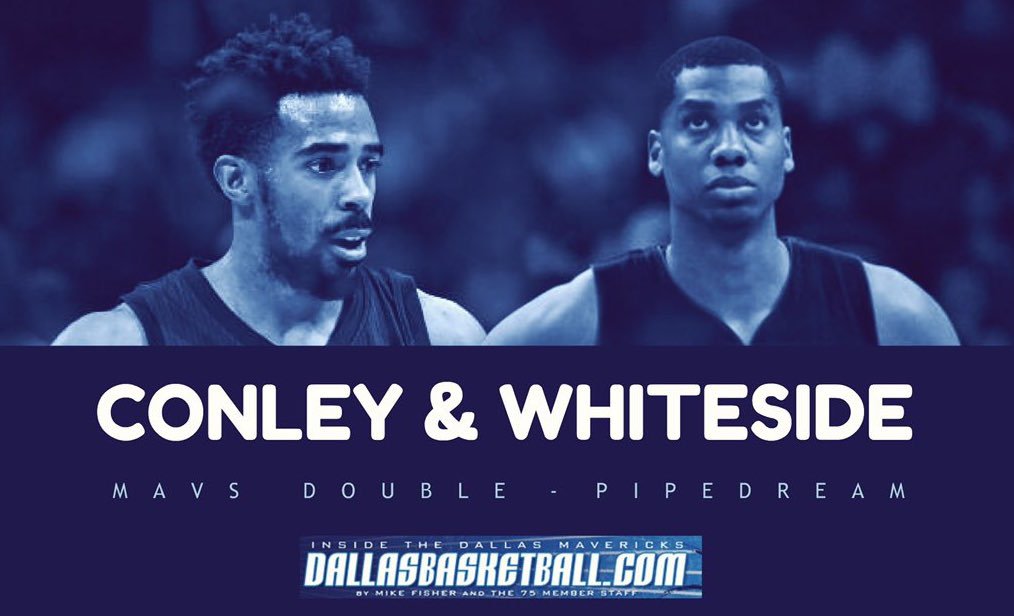 Oh, and what if Kevin Durant is actually Miami's top priority? There goes $27 mil if KD takes his talents to South Beach, and everybody else get's squeezed.
But before you start trying to pencil in a Dallas lineup featuring Wade ... SmallBall with him and Wesley Matthews and Dirk all playing together? ... or the aforementioned Dirk-being-replaced-by-Wade scenario, so nobody has to cough-cough? ...
Allow me to tell you what this is really about:
The Mavs (as they make an assortment of adjustments to the way they do their July 1 business, as you see exclusively here) are trying to joust and finagle and shove their way to putting Miami in scramble mode. Dallas is accepting this phone call (and allowing whispers about it to seep out) because the Mavs WANT Miami to know that Wade-to-Dallas is in play ... just like on a much higher level, Hassan-to-Dallas REALLY IS in play. It's gamesmanship, the muddying of South Beach waters, the cranking-up of the cap pressure on Miami to pick one -- to pick Wade, really, because ultimately, Dallas doesn't really want to pick Dwyane Wade.
Even if he wanted to pick Dallas.
Wade on the same team with Dirk isn't really what Mark Cuban's Mavs are trying to accomplish here. Discount Dirk departing and being replaced by Disturbing Dwyane? No. In fact, that's not a "Plan'' the Mavs have assigned a real letter to. So you, MFFL, can feel some relief in that regard. This is actually a leverage play. A chess game. Dwyane Wade is a pawn. Dwyane Wade is a tool.
Of course, if you are a Mavs fan who dealt, like Dirk did, with cough-cough, you already know Dwyane Wade is a tool.