I've written a great deal on the Dallas Mavericks having a "tolerance threshold'' for Dwight Howard, one that makes him a viable option in Dallas only among the most troubling free-agent circumstances.
And right now? Well, no Hassan Whiteside (he's staying in Miami) and no Nic Batum (he's staying in Charlotte) so even with the Mike Conley idea still alive pending his meeting with the Mavs in Dallas. ... this is "troubling'' time, right?
Yes, but not enough to cause the Mavs to move off their cemented position on Dwight.
To suggest he is a Dallas "fallback plan'' is to be generous. He opted out of Houston's $23 mil and is eligible for a deal that starts at $30 mil a year. He's got his meetings with Atlanta and Boston and wherever and maybe somebody gives him big money and big years.
But it wasn't going to be the Mavs before. And even now ... it's not going to be the Mavs.
They think he's a locker-room ruiner, despite his All-Everything talent. Howard — a couple of years ago targeted by the Mavs as the biggest of big fish — might end up not getting big dollars elsewhere (though I doubt it) and might end up on the Tier-3 shelf (though I doubt it) and then and only then would Dallas offer him what I've called "one-third od retail'' -- somewhere in the range of $10 mil a year, or more money but somewhere way shy of four years.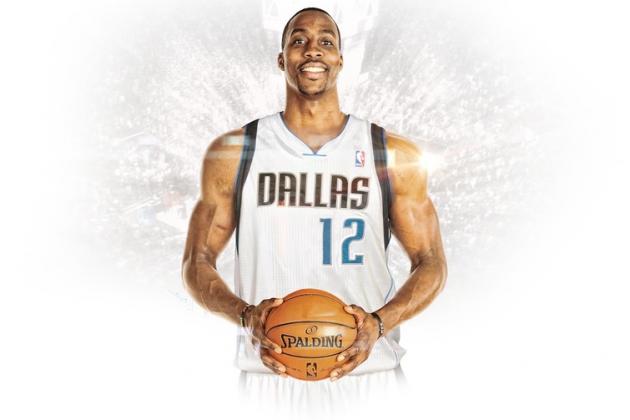 Once upon a time, his friend Chandler Parsons was high on the idea of Dwight to Dallas, saying, "Yeah, for sure, I think he can still dominate the game. I think he still can be a great player in this league and I think if he's going to leave Houston, why not come here?'' 
But ... things change. Parsons is about to be a non-Mav. And with my sources telling me that Dallas' position on Dwight is unchanged even in the face of the Double-Pipedream being busted, Dwight Howard seems destined to stay a non-Mav.
UPDATE ... The position got stronger during lunch time ... To wit:
https://twitter.com/fishsports/status/748925718680117248
Like it or not ... that fairly firm.