Almost immediately following the Golden State Warriors' shaking of the NBA landscape by signing superstar Kevin Durant to a two-year $54-mil deal, the Mavs swooped in -- as DB.com reported three days earlier they would -- and shook up their roster for the 2016-17 season ... causing it to take shape with a Southwestern Warriors flavor.
First it happened with the signing of free-agent small forward Harrison Barnes, the "Reversal of Fortune'' replacement for Chandler Parsons. And then it happened again with a trade with that same Golden State team for center Andrew Bogut involving a conditional second-round draft pick. ("Air,'' as Fish calls it.)
In a span of 29 hours, the Mavs acquired two key players from a 73-win Warriors team that was one of the best in NBA history, and immediately upgraded themselves at the center position that was so inconsistent last season. Dallas in fact spent those 29 hours also gaining a starting point guard (Deron Williams), a starting 4 (that would be Dirk, with a darn important deal and another DB.com scoop),  Barnes (who ideally will provide future All-Star potential, quality defense on the perimeter and elsewhere, and a reliable offensive threat to the Mavs roster), Bogut, and two young bench pieces in Dwight Powell and Seth Curry (another DB.com scoop as he gets two years and the $2.9 mil MLE.)
But let's do this one at a time ... what, exactly, did the Mavs get in their new 7-0, 255-pound Australian Anchor?
Start with Dirk Nowitzki's own scouting report, via spox.com last night:
"He has a "thickness'' you can always use nowadays. He's sets tough screens and can make shots. In recent years at the center position, although we had good players, we still had a few problems. Bogut fits in very well. He's a good passer and I think it will be fun for us.''
After being selected first overall in the 2005 NBA Draft by the Milwaukee Bucks, Bogut played seven years in Milwaukee before moving on to the Golden State Warriors for the 2012-13 season. In Golden State he won a championship, and helped solidify the Warriors defense for four seasons. For his career, Bogut averages 10.3 points, 8.9 boards and 1.6 blocks per game. His best season came in 2009-10, where he averaged 15 points, 10 rebounds and 2.5 blocks for the Bucks. He can rim-protect and he can facilitate, too.
There are a few injury concerns that come with him, but in the last three seasons, he played in 83 percent of regular season games for the Warriors. 
Bogut is a solid facilitator out of the post, and excels with the offense running through him out of the high post. In Golden State, Bogut's passing ability was key in the Warriors wide-open shooting scheme, and helped get Steph Curry, Klay Thompson and Barnes spacing and open shots. Considering the Mavs' "Flow'' offensive style of play, Bogut should come in and be able to do a lot of the same things, and help get clean looks for the Mavs shooters to take advantage. 
The Aussie is also an efficient scorer, who can finish around the rim and hit the occasional six-to-eight-foot jumper. 
It's not his offensive game that makes Bogut a 'game-changer' however, it's his presence on the defensive end as a rim protector, and on the glass. He is an elite rebounder on both the offensive and defensive ends of the floor, and one of the better rim-protectors that the NBA has to offer. He may not possess the athleticism of a DeAndre Jordan or Hassan Whiteside, but Bogut has an extremely high defensive IQ.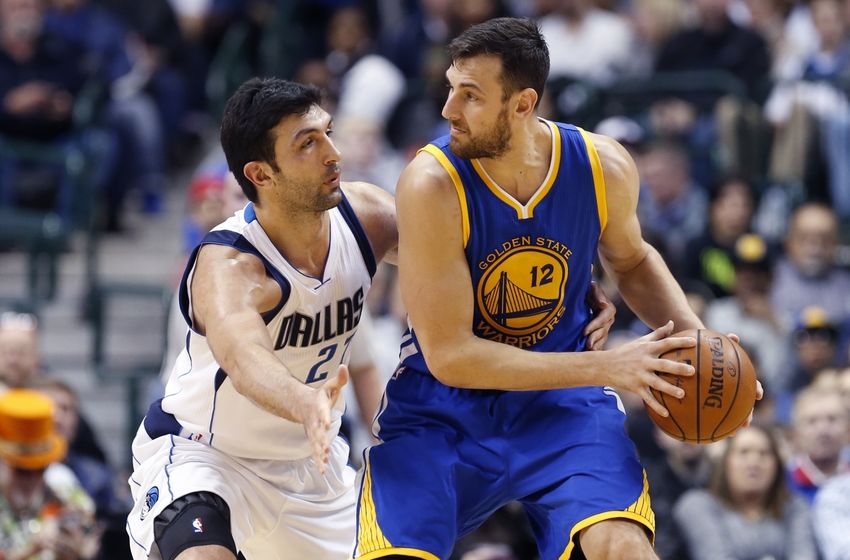 With the acquisition of Bogut, the Mavs have made an upgrade at the center position from last season (no disrespect to Zaza). Dallas isn't done at this position, by the way, with Fish reporting that they're shopping Javale McGee with the hopes they can get a pick for him (another option being to cut him and give Dirk the extra $1.4 mil). They have also kept "Plan Powder'' alive for the foreseeable future as Bogut (working on the final year of a deal that pays him $11 mil) will be a free agent next summer. It may not be the sexiest or most exciting summer deal the Mavs have made, but it's one that should help improve a team that had a major issue defending the paint last season.