The Chandler Parsons/Mark Cuban bromance is over. But they'll always have Dallas. 
"I am," Parsons said this week when asked by TMZ if he's still friends with the Mavs owner. "He'll always be my boy."
This once again reestablishes one of my long-running campaigns regarding rivalries and "hate" in the NBA. There are friendships without loyalties there are partnerships that last 82 games and not a day more. One might think there would be lingering bitterness after Dallas chose not to give max money to Parsons - something I believe surely would've happened had the Mavericks deemed him fully healthy -- but in the end, didn't both sides get what they wanted?
The Mavs desired a healthy $94-million player. They got one in Harrison Barnes (along with the scrutiny that comes with having flip-flopped on their opinion of Parsons versus Barnes from just two weeks prior to the July one opening of free agency).
Parsons wanted max money ... And the part-time model "Chandsome" got it in Memphis, and organization that is not especially "showy" - except for the ownership participation of entertainer Justin Timberlake.
"He's a cool guy to know and to be affiliated with," Parsons told TMZ as he strolled down an LA sidewalk before climbing into the driver seat of his Rolls-Royce, at which time the questioning turned from Timberlake and the Grizzlies to Cuban and Dallas.
The questioner wondered why Dallas fails to attract big-fish free agents.
Two sidebar points:
1) This perception is a bit odd because I can argue that in Barnes the Mavs attracted essentially the same size "fish" here that Memphis attracted. Additionally, the Mavs "attracted" Parsons himself two years ago. If he qualifies as a big "get" now, doesn't qualify as a big "get" then? 
2) I am not dismissing at all the idea that Dallas do some self-evaluation regarding its summer shopping style, as I address in this maps premium piece centering on Dirks harsh-but-thoughtful comments about the organization.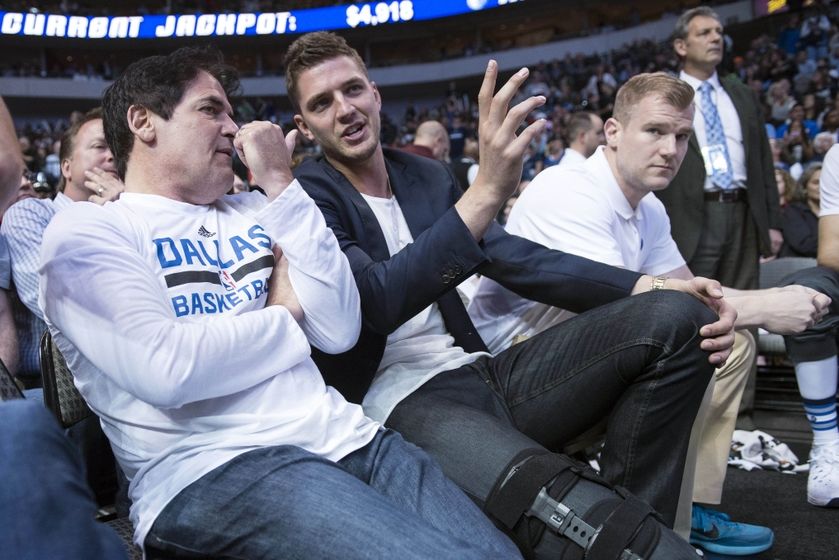 "You know what?" Parsons responded. They should (draw talent. Dallas) is great city, with a great coach, and playing with Dirk (Nowitzki)  was cool.
"I don't know," Chandler finished. "
They got Harrison Barnes, though."
Cuban is obviously happy with Barnes and also tells DB.com that he's on the same page with Parsons on the buddy-buddy thing.
"We have stayed in touch,'' Mark tells us, "and, yes, we have stayed friends.''