DONUT 1: Seth As Steph - Mark Cuban was on ESPN Radio comparing brothers to brothers.
"I know everybody looks at Steph and says, 'Well I hope something's rubbed off on Seth.' When you look at his ceiling and look at what he could become, it's not fair to say if he's ever going to be Steph Curry. ... But when he got the minutes and when he started he put up great numbers. But more importantly, from a catch-and-shoot perspective he's almost automatic from three. We really didn't have that. We didn't have that guy where situationally you just knew if you can get him open he was going to hit that open three.''
The Seth-Steph comparisons are inevitable. Let's do this first. So, here's STEPH in 2015-16 ...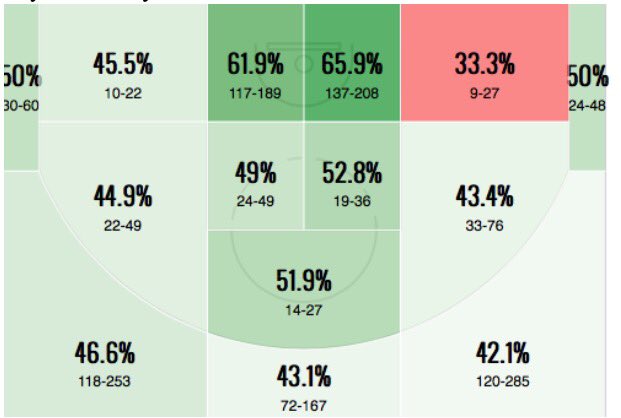 And here's SETH last season in the NBA ...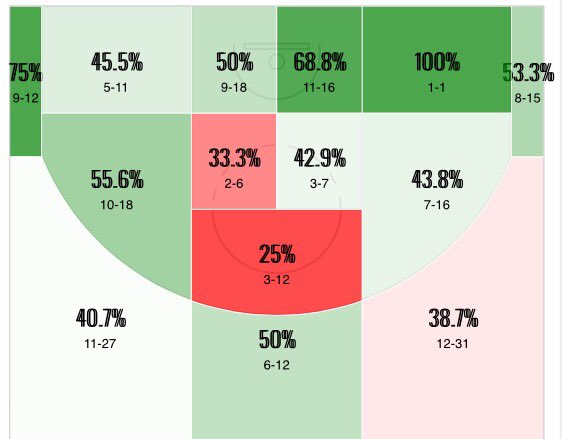 I'm going to fall a bit short of saying that Seth is "automatic.'' And Cuban's certainly right to make sure expectations aren't Steph-like. But we've done the study ... and the shot charts are similar. And so are some of the parallels between Seth's potential and some of Jason Terry's work here. Mavs Premium stuff here.
DONUT 2: Who You Callin' 'Dysfunctional'? - The other Seth-related remark that jumped out at me (and the national media) is Cuban having called the Kings a "dysfunctional team.''
It was, Cuban says, "A dysfunctional team in Sacramento at the end of the year ... He struggled some to stick within kind of a dysfunctional system.'' 
It's not that Cuban is wrong here. The Kings are dysfunctional, and not just "on the floor'' or "as a team'' but rather, as an organization.
But I'm a bit stunned at the glass-house part of this. Is Dallas really in a position to be tossing negative labels out at other organizations? I know Cuban means this more as support of "his guy'' rather than as an attack on "the enemy'' ... But it reads like an attack on the enemy, and what, exactly, is the point of that?
Could you accuse Dallas of being "dysfunctional'' due to their Parsons/Barnes flip? Or due to the fact the Mavs don't actually have a GM? Or due to the fact that a guy like David Lee opted to leave for San Antonio because, well, there is nothing dysfunctional about them?
If you are the laboratory responsible for The Gerrson Rosas Experiment, do you really get to accuse other laboratories of screwing up their test tubes?
Believe me, I think Cuban's ownership and The Four Pillars that keep the Dallas Mavericks upright are strong, appealing, and less dysfunctional than most. But maybe I'm old-fashioned in that I'd like us to not be yelling "Scoreboard!'' because we're better than the Kings.
And really, I'm so old-fashioned I'd not like my team to yell "Scoreboard!'' even when it wins a title. The scoreboard will do the speaking for you, right?
DONUT 3: Amare's Goodbye - In announcing his retirement this week, Amare Stoudemire praised the play of some of his greatest foes. Shaq was on the list. So was The UberMan.
"Then there's Dirk Nowitzki,'' he said. "The toughest player I ever had to guard. That one-legged fadeaway? There's just no stopping it. Luckily when we were on the same team for a few months in 2015, I didn't have to. I could play off him and just watch him work."
DONUT 4: Harrison and Technology - This visit with Harrison Barnes largely reads like an ad for FitBit (he's a spokesman) but there is still value in his words.
"The biggest change I've seen is that the NBA has become a data-driven sport,'' Barnes said. "Back in college, we watched highlight reels but in the NBA, teams are looking to measure and optimize every aspect of the game. Technology plays a big role here with motion sensors and other tools. That's why my Fitbit is such a useful tool for me. I'm able to track things like active minutes and how well I've slept. Getting consistent sleep is a big area of focus for me with our busy schedules and my Fitbit shows me how long and how well I've slept every night which has an impact on my training and my performance on the court.'' 
Wait until Harrison gets to know some of the DFW media, who think "Fitbit'' is a breakfast cereal and "Data'' is the name of a Star Trek character.
DONUT 5: The 10 Things Dallas Did Right - No, I could not come up with a dozen things the Dallas Mavericks did well in 2016 Summer Shopping; my glasses are blue-colored (well, and green and silver) but they ain't that blue.
And yes, it would not be too challenging to list all the things that went wrong ... or even all the things that Dallas maybe does wrong in its approach, as my column on Dirk's self-reflective Mavs criticisms dissects here.
But I can don my blue-colored glasses and conjure up 10 ... The Top 10 Things The Mavs Did Right This Summer. Click it!
DONUT 6: Stephen A. Smith Vs. DFW - It bothered me when it was fake-theater-anger directed at the football team because it was bad journalism. But the latest from ESPN charlatan Stephen A. Smith is infinitely more irresponsible than his usual "First Take'' tripe. This is about the incoherent ramblings of a loud man who wants to somehow connect misbehavior of Cowboys players with insincerity when a Jason Witten-led Cowboys campaign attempts to heal DFW by bonding with the families of five murdered police officers.
My Facebook Live video response to Smith is here. I'm proud to say it's been viewed by 91,000 people ... who likely understand that sports arguments can be dumb and theatrical ... but that five murdered cops and DFW's resulting wounds should not be fodder for Smith's usual foolishness. Please watch and share.
Thank you.
DONUT 7: More Thanks -- My appreciation to y'all for clicking, calling and visiting DB.com sponsors like PM Standley Motorcars, LS Wealth Strategies and The Maverick Bar. ... and my appreciation to them for helping, guiding and entertaining so many DB.com readers and friends. Again, thanks!
DONUT 8: Dirk's Deal Details, Continued - From Cuban on Dirk's deal: "We wanted to make it a two-year deal with a team option so that people wouldn't speculate that he was going to retire because Dirk is the type of guy, he's just a good guy. … He would hate going city to city to city and everyone asking him if he was going to retire because he has no intention of retiring after this year and, with the team option that we have, he gave us the flexibility that said 'if we find somebody that we can send the money to that he likes, we all like, then let's do it and if not, let's give the money to Dirk again which I'm fine with too." 
Reactions:
*We've tried to explain how Dirk's contract "grew'' in size over that July 4 weekend. Once again … it did. Cuban acknowledges this here, and in visits with me. I know we've been chastised for reporting it this way, and I've even apologized because it's my job to get the final numbers right. But, hey, the deal "grew.''
*About those "final numbers'': Do we still have them "right''? A "two-year deal with a team option''? And that ESPN-reported "$5 mil guarantee for the second year''? We're still not clear on how this all quite works …
*So David Lord takes a deep dive into it … and as you see, it's not nearly as simple as "Dirk's a good guy so let's give him all the money.''
Oh, and while nobody can put voice to this, not even after it happens (maybe) next summer, remember what DB.com told you months ago about the best contractual route for Dirk and the Mavs: "MAX/MIN, MIN/MAX.'' File this away, folks.
DONUT 9: Bogus? - It would be a mistake to dismiss Andrew Bogut's Olympic rats as the whining of a spoiled child who has been in the NBA since 2006 and is therefore accustomed to the finer things in life. Click here for "Keeping It Rio,'' listen to the remarks of his Aussie mates, and remember to take a shower afterwards.
DONUT 10: Super-Villains - "These super teams become the villain," Mark Cuban told radio show "Brown and Scoop'' last week. "We saw it in Miami, we saw LA try it with Dwight Howard and Steve Nash. Everybody was like, 'You're trying to take the easy road' and that kind of makes them the villain and sells out arenas and makes it more fun to beat them. I also don't think it's as easy as it looks.''
In other words, KD going to the Warriors will make the Warriors less lovable. True.
Additionally, it's good for the sport. Arguable.
Oh, and "not as easy as it looks''? Damn straight. Getting superstars to change teams in order to pair up with an existing icon is …
Well, you know.
DONUT 11: All I know is …
I wish the Dallas Mavericks were a Super-Villain.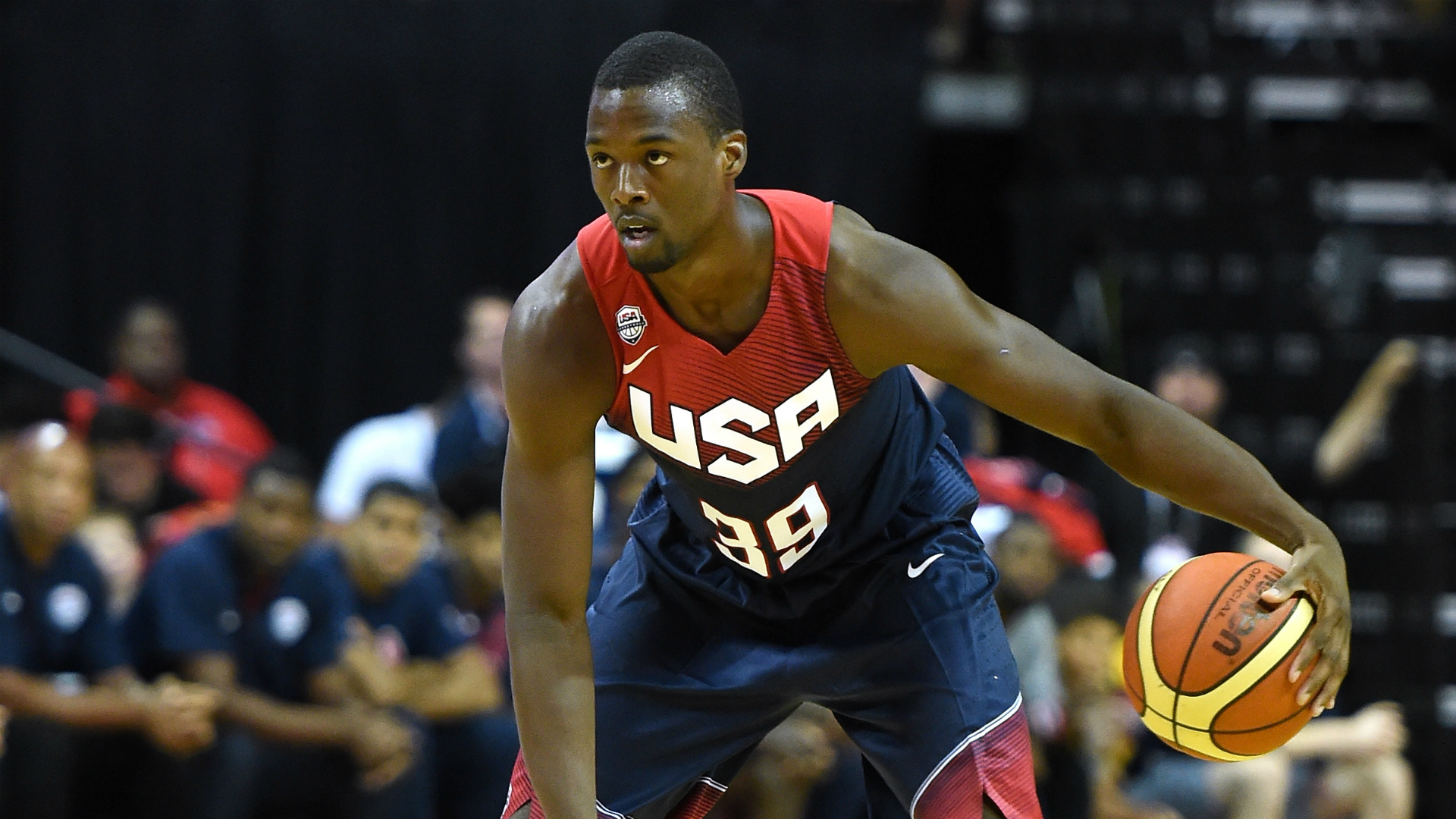 DONUT 12: The Final Word - "It's the gold standard," said forward Harrison Barnes of winning at the Olympics. "It's way up there."