Wesley Matthews, in the privacy of the Dallas Mavericks locker room, is beyond reproach. He has nothing but disciples when it comes to leadership and work ethic and personality and "setting a culture tone for us,'' as coach Rick Carlisle puts it.
"He's a beast,'' says Mavs owner Mark Cuban.
"Our fighter,'' says Mavs icon Dirk Nowitzki.
And this is all well and good. But Matthews wants more.
"My message to Mavs fans, and one of my goals,'' Wes tells me, "is, 'I am going to make you a believer.''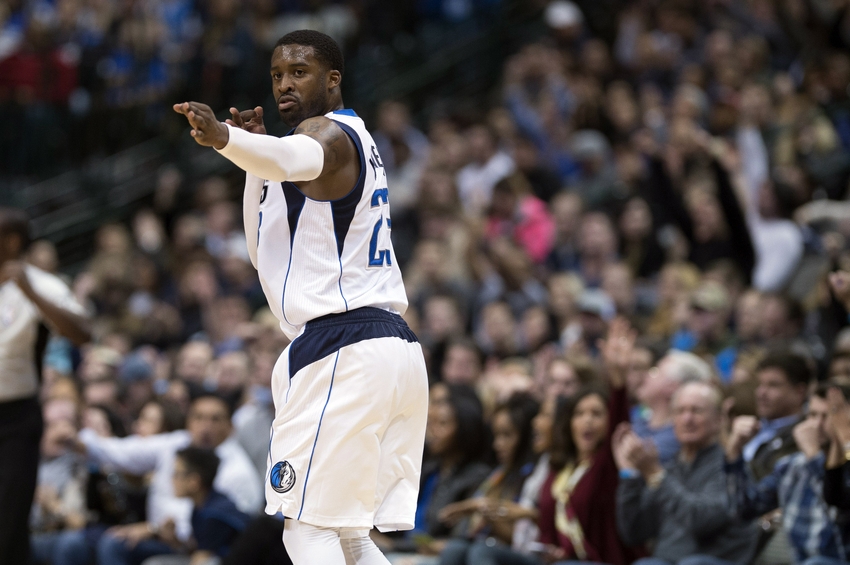 How to become a convert to Wesleyism? Note that 2015-16, his first year in Dallas after rehabbing from a nasty Achilles tear, Matthews started 78 games, looking close to again being an "Ironman'' (his nickname in Portland) as he led the team in minutes at just under 34 minutes per game. The perimeter shooting touch came and went, but in the end he averaged 12.5 points per game on 38.8-percent shooting. His free-throw percentage of 86.3 percent was a career-best. He chipped in a few rebounds and a couple of assists per game and served as Dallas' defensive stopper, drawing the assignment of the opponent's top scorer almost regardless of that player's position.
"I don't put a cap on what I can do,'' Wes says as he prepares for the Tuesday start of Mavs training camp. "I don't put myself in a box and I've never let other people put me in a box.''
That's been true from the start of his NBA career, when he went undrafted ouf of Marquette in 2009 and nevertheless became a rookie starter for the Jazz. A year later, the Blazers lured him away with a five-year, $34-million deal and in his four seasons with the Blazers he became not only a two-way standout but a cult hero of sorts -- all of which came crashing down on March 5, 2015, in a game against the Mavs, when he tore his Achilles.
The Ironman was, for the first time in his life, physically broken.
That summer, the Mavericks rolled the dice on Matthews, believing that he would be a supplementary piece behind their big "get'' of DeAndre Jordan. Mavs owner Mark Cuban -- believing not only in the rehab powers of Wes but also in the skills of the Mavs medical staff and gifted trainer Casey Smith -- essentially offered to pay Matthews whatever money Dallas had remaining after its Jordan deal.
That was going to be about $57 million ... until Jordan reneged on his verbal agreement with the Mavs, in an unprecedented manner, leaving Matthews as the big "get'' and leaving Cuban to stay true to his word -- ballooning Wes' salary to a total of $70 million over four years.
Predictably, Cuban defends the deal, especially as the years progress and the cap rises.
Less predictably, Matthews himself is frank and immodest about his value.
"There is no question basketball players make a lot of money, but my job is to prove I am worth it -- and I AM worth the money,'' Wes tells me. "Remember I didn't sign here for that ($70-mil) reason, because I didn't know that's the contract I was going to get. I was something the Mavericks opted to add, and that was a good thing. 
"So I don't get caught up in the negative comments; I am aware what people think the story is, but I don't get caught up in that. My goals go beyond that because I don't think this contract is 'ridiculous.' My job to live up to and exceed this contract. Because I AM worth it.''
Part of Matthews' value in 2016-17 will be as an inspirational and stabilizing force for the Mavs, who as an organization continue to work towards the passing of the torch from Dirk Nowitzki to the next generation. Somebody. Anybody. Harrison Barnes is 24 and Justin Anderson is 22 and their ascension to such a lofty perch would be ideal. Matthews turns 30 in October, bridging the gap between young and old, a "glue guy'' who also possesses star qualities. Maybe Wes won't just pass the torch; maybe he'll bow-and-arrow it around the room.
It would be a treat if in addition to all the other things the versatile Matthews does well, he could also be a creator with the ball. He is aware of this roster's need for such a player.
"That's another part of the story that goes beyond a player's salary,'' Matthews says. "Again, the money is great. But there are X's and O's here that are just as big a story. What I've done in preparation for this season is to live in the gym and to get my game even more advanced than it was before the injury, and not to let anything stop me. There are areas where we as a team need to get better. I can help us there. There are areas where I can get better. So here I am: I am still growing as a player and still growing as a person.''
At least once last season, Matthews took it upon himself to lash out at Mavs fans who booed the home team during a subpar performance during Dallas' 42-win season. The Mavs are trying to exceed that total this year and defy the odds -- as Matthews has already done so many times in his career -- and Wes wants you to know: You're all in this together.
"I think Mavericks fans don't yet know what I am fully about and how much I can help in every way,'' Matthews says. "They only saw me two times a year before I came here over the course of five years. And that's not a knock on Mavericks fans. But what they're about to see is what impact I can make, an impact beyond anybody thinking that the story of me is my contract.''
Wesley Matthews is going to make you a believer.
null