DallasBasketball.com gets ready for tonight's preseason home debut for the Dallas Mavericks as they come off a preseason Game 1 loss at New Orleans (see the DB.com Boards GameThread here) and hope to "get tough'' going forward.
Coach Rick Carlisle thinks he has just such a guy in DFW native Quincy Acy, saying of the young-vet newcomer, "Every team wants to have a bunch of ass-kickers. And he's an ass-kicker."
Indeed, Daddy Acy is so mean he'll block his own toddler's shot ...
Acy's reward? A starting berth tonight against visiting Charlotte.
Obviously -- and stop me if you've heard this before because it's going to be a preseason-long theme -- it's ultimately about the top of the roster totem pole, Dirk Nowitzki and company, and the health of some of the guys in that group, the bulk of whom stayed home from Bossier City on Saturday but will assuredly get a warm welcome tonight with the 7:30 tip at the AAC (TV on  TXA 21, radio on 103.3 FM)  along with Justin Anderson and Seth Curry, who combined for 26 points in that 116-102 road loss.
But tonight? You get the unveiling of Andrew Bogut and Wesley Matthews in the starting lineup. You get a familiar face joining them in JJ Barea. You get the home debut of Harrison Barnes. And you get Acy, the 6-7, 240-pounder from Mesquite and Baylor who actually seems like a sweetheart of a guy (his buddy Seth Curry says so!) and also seems to be trying to live the dream.
"It is a dream come true," Acy recently told Mavs.com. "I'm just going to play my heart out every night, especially now that I'm playing for my city. You know, it's bigger for me, and I'm going to go out and represent to the fullest. I'm going to go out every night and defend, throw bows, or dive on the floor. Whatever I've got to do to help us win, I'm gonna do."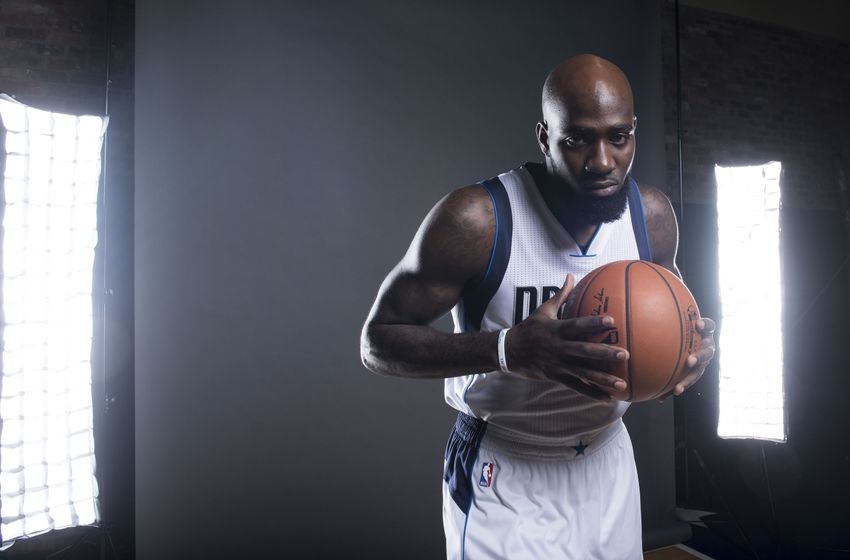 He will do that tonight as a starter as  Dirk, Devin Harris, Salah Mejri and Deron Williams are expected to sit.
As you await tipoff, we keep you updated on training camp with Media Day Monday Donuts ... and I've got 1-on-1 visits with Rick Carlisle (here), with Deron Williams here and with Wesley Matthews (here).
Oh, and wanna know who are the inside-track guys when it comes to the 14th and 15th spot? I've got that scoop here.
Discuss it all  here on DB.com Boards! And we'll see you at the AAC tonight!