Mavs lose at Bucks ... and a look at Dwight Powell's attempt to overcome the "Anti-Dallas'' ...
"I thought they played it like a playoff game.''
That's Rick Carlisle's summation of the Milwaukee Bucks' work in their 88-74 Saturday night preseason win over the Mavs in Madison, and knowing the coach as we do, he's not taking a jab at the Bucks' approach. And he's probably not taking a jab as his own team's, either.
Remember what Rick said going into this game? That the Bucks are the "Anti-Dallas'' because they are "young and fast (while) we're old and experienced''? That's sort of how this one played out, with the preseason debuts of new center Andrew Bogut and first-string point guard Deron Williams being overshadowed by a fairly explosive Bucks squad that is now 2-0 this preseason.
"I thought they played like it was a playoff game, and I thought we played like it was an exhibition game. And hence the result," Carlisle said. "They're extremely well-coached, they come at you hard for all 94 feet, and we just didn't do a very good job with their pressure. So, it's an eye-opening game for us, and we're going to have to get a lot better."
So, OK, maybe it's a little bit of a jab at his own guys. 
But Dirk Nowitzki didn't play. Deron is trying to work his way back from hernia surgery. And Bogut is trying to fit in …
"I think it's the preseason right now, and it's not the result we wanted,'' said Bogut. "For me individually, it was my first game out there, so it's good to put the first one behind me. We'll get some work in next week and keep progressing."
But, he did note, "It was ugly for us.''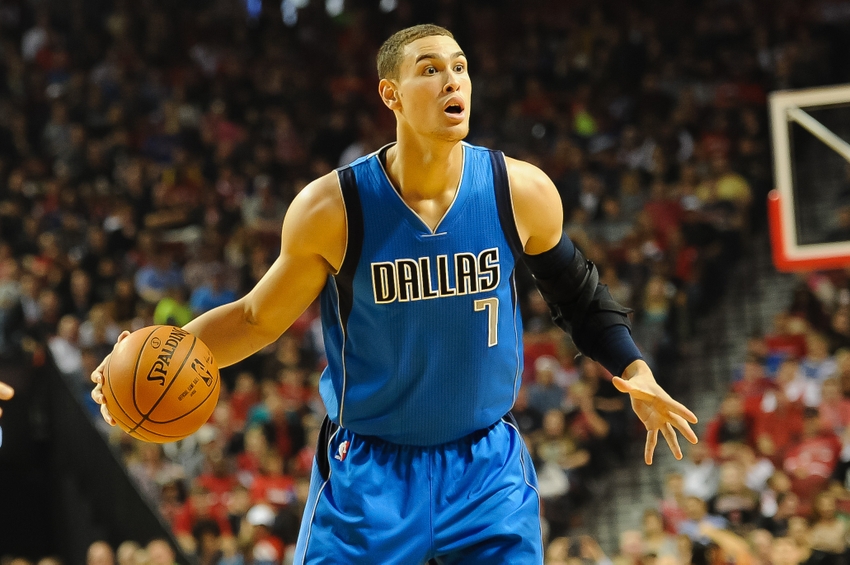 Dallas started Dwight Powell in the front court and did get a "young-and-athletic'' boost there. He scored 15 points on 6-of-8 shooting with seven rebounds in 24 minutes.
And the second half was mostly about him, and assorted other kids, as Wesley Matthews joined Barnes, Deron and Bogut for the game from that point.
"I was just trying to play as hard as I could, and guys were finding me. I was just trying to take advantage of my opportunities," Powell said.
But even with Dwight's help, the Mavs scored just 32 points in the first half, shot just 34 percent for the game, and needed back-to-back threes by Dorian Finney-Smith and Seth Curry (11 points) to close the third to make this game seem closer than it really was, Jabari Parker's 21 points in 24 minutes leading the Bucks way.
And while it's fun to get to know the likes of Finney-Smith (see DB.com's fun video visit with the ex Florida standout above),at some point, the guys like Bogut (six rebounds, two assists, a steal, a block and no points) and the Williams (two assists/ five turnovers) need to be readied.
"Being that it was their first action in an exhibition game, it took them a while to get their feet under them," Carlisle said of the two vets. "It's the beginning of a process for them, but it was good to have them out there. I thought they both moved well. The idea was to get them the right amount of work, and then get them ready for another big week coming up."
The "big week'' begins for fans on Tuesday with a 7:30 p.m. tip against visiting OKC at the AAC. Talk about this game, and more about the Mavs, with your FREE membership on DB.com Boards!