DallasBasketball.com presents the "Locked On Mavs' Podcast,'' in which Mike Marshall is concerned that the Dallas Mavericks are knocking on the door of 0-5.
That - 0-5 - has never happened here, not even in the mid-'90's days of winning 11 and 13 games in a season. But it looms as a possibility tonight because the Blazers are in town (7:30 tip) and Portland, despite being 2-3, is fast, athletic and scary.
Portland is talking tough about needing to get better, Damian Lillard saying, "It's time for us to shut up and start puttin' up.''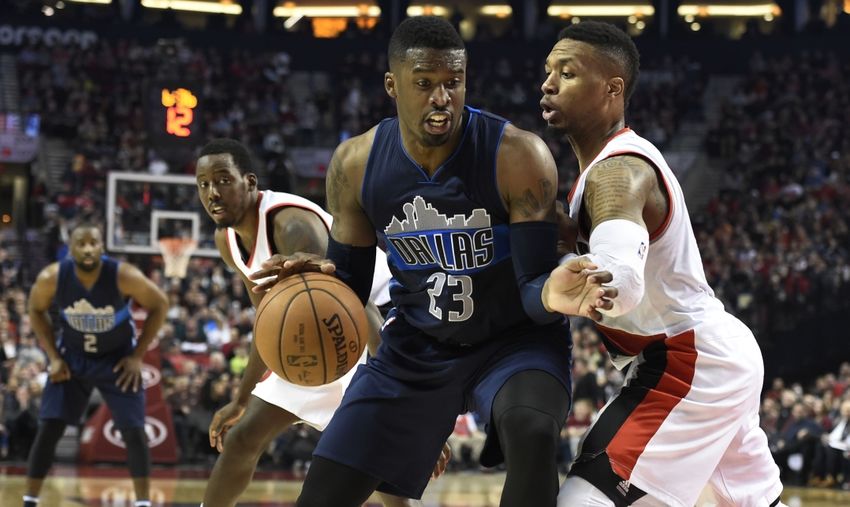 But Wesley Matthews, the ex-Blazer, trumps that, saying of his Mavs, "We've got to play like our contracts, our lives, our families, everything depends on it.''
Dallas is hoping Deron Williams is ready to go (I'll update on Twitter after morning shootaround here at @FishSports) as he's nursing a strained right abductor. He could really help the Mavericks here due to his recent success against the Blazers. In three games last season, he averaged 24.3 points and 11.7 assists, his highest marks against any foe. Dirk Nowitzki's sore Achilles also has him listed, like D-Will, as "questionable.''
UPDATE FROM SHOOTAROUND:
https://twitter.com/EarlKSneed/status/794567074022440960
How they might line up ...
Dallas' projected starters
No. Name Height Position Statistics 
8 Deron Williams 6-3 PG 15.8 ppg, 5.8 apg 
23 Wesley Matthews  6-5 G 15.8 ppg, 3.8 rpg
40 Harrison Barnes 6-8 SF 18.5 ppg, 5.3 rpg
41 Dirk Nowitzki 7-0 PF 15.5 ppg, 6.5 rpg
6 Andrew Bogut 7-0 C 4.5 ppg, 10.3 rpg
UPDATE: The Mavs' Andrew Bogut is inactive tonight (personal reasons).
Portland's projected starters 
No. Name Height Position Statistics
0 Damian Lillard 6-3 PG 32.5 ppg, 4.6 apg, 6.0 rpg 
3 CJ McCollum 6-3 SG 20.8 ppg, 2.8 apg
4 Moe Harkless 6-9 SF 9.8 ppg, 3.8 rpg
8 Al-Farouq Aminu 6-9 PF 5.8 ppg, 7.8 rpg
24 Mason Plumlee 6-11 C 8.0 ppg, 5.6 rpg
Listen up ... and then discuss  the 'Locked On Mavs' Podcast here on DB.com Boards!