Tonight, the Dallas Mavericks are hoping to head into New York City, maybe minus Dirk, and drag their record up to 3-6. (See Fish's Mavs Donuts here to help preview things, and the DB.com Mavs-Knicks GameThread here.) We're only 10 percent of the way into this young season, but tonight's game  represents a couple of teams that might be jostling for lottery position by the time April rolls around. For now, both teams will try to win, and breathe some hope into their respective rough starts.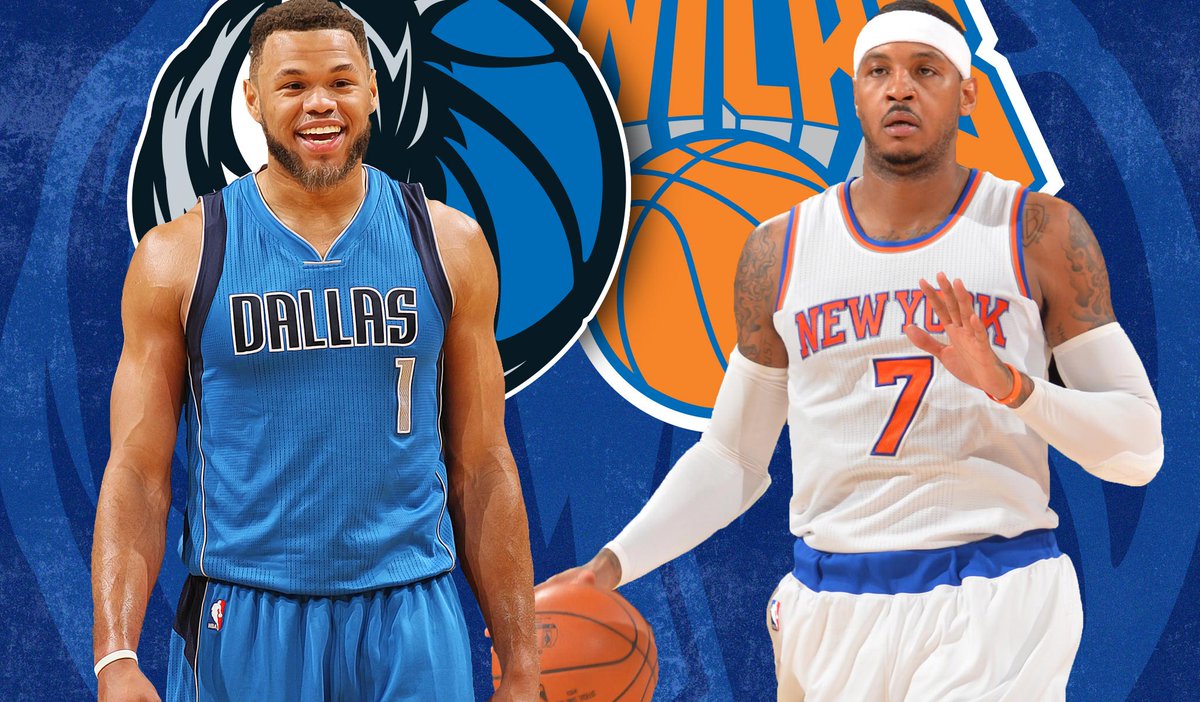 This hasn't necessarily been all bad news for the Mavericks. Harrison Barnes is 16th in scoring right now (22.6 points per game),  and he's doing it while shooting a better percentage from the floor (.493) than anyone expected after his rough pre-season.

It can be tough to trawl the water for good news when the team is four games under .500—but as we've mentioned before—that includes a tough one-point loss to Houston, and an opening-night trip to overtime that was, for a moment, almost as close. This team is Rick Carlisle's hairline from 4-2. That's a dangerous way to think when we know this team has plenty of problems—but it's also a reminder not to panic if you're a fan, or if you're one of these unusually young Maverick players.

 I can't even pretend to know the psychology that comes from beating a good Milwaukee team by double-digits, beating a solid young Lakers team by double-digits and then having to go on a five-day break after hitting the Buzzsaw that is Golden State. Maybe it eats at you in a good way; you think of yourself as 2-1 over your last three games, and you feel equipped to take on a struggling Knicks team.

Maybe it leaves you with a memory of that 21-point loss and not of the two solid wins just before it. Maybe you're 0-1 over your last one game—and that's how you approach things.

But, I doubt that second option.

What I think we're likely to see tonight is a team that's had five days to prepare for the Knicks—a team that's had five days to get used to the floor spacing maybe without game-time-decision Dirk. A team who knows Deron Williams isn't ready to come back from that calf strain yet—so they've made sure to hand the ball to their other point guards in practice, and get them more acclimated to the offensive flow—and possibly remind them to be aggressive.

Rick, a mad scientist, had five days to take what we saw over the first eight games, and actually start to make meaningful adjustments. Not to a bunch of guys who just won two or three in a row, or a team overly high because of a record inflated by an opening night OT win and a close victory over the Rockets—but a team that is licking its wounds and ready to listen to anything that might make them better.

The first eight games of the season were a prologue. A team that needed every old guy on the roster to stay healthy and play well if they were going to compete as configured. Those old guys haven't stayed healthy, and they haven't all played up to their standards—so now we get to see what this team looks like as a reality. No Dirk, no Williams, Barnes as a featured weapon, and coach Rick Carlisle as the only superstar on a Mavericks sideline.


Whether it's Barnes, or Curry, or Anderson—the next act of the 2016-2017 season will be about us watching Rick try to mold another standout out of the pieces he has right now. Because, without that, the next Mavs superstar might be courtesy of a top five pick in the 2017 NBA Draft.
In the meantime, we look under Rick's hairline ... believing the cogs in his brain are working OT.