I've booed at a sporting event once in my entire life.
I'm thinking it was around 1982 and I was around 22 and we were at Mile High Stadium to watch "our'' Denver Bears (by then the Triple-A Texas Rangers affiliate) play. Some Rangers hotshot shortstop had just been send down for assignment -- Nelson Norman, maybe? -- to join a team made up of guys we loved. Somewhere around that time period, future Expos Andre Dawson, Ellis Valentine and Tim Raines were maturing in Denver. And then a bunch of future Rangers did the same, including the late, great Mark Holtz, who was our beloved Bears play-by-play man on radio.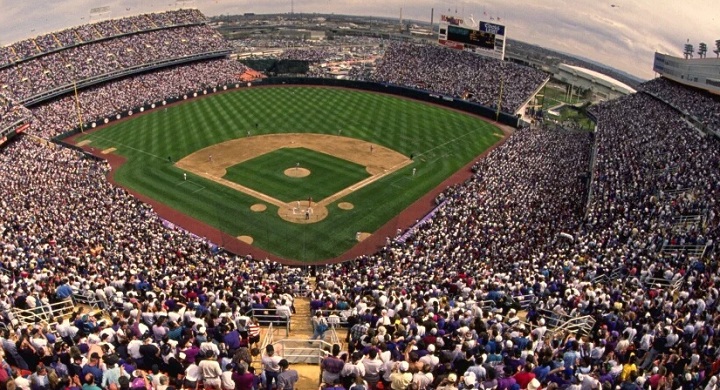 So I'm young and stupid and acting like it's my first beer ... and you know, I was a late bloomer in that department so maybe it actually was ... and the hotshot shortstop comes to the plate. My three buddies and I lean forward in our seats in anticipation of something special, a reward for having made yet another two-hour roundtrip drive down from Greeley.
The hotshot slaps a ball into the hole between the third baseman and the opposing shortstop. It's gonna have to be deep pick and a long throw ... no way the hotshot can't beat this out ...
And we all glance away from the ball to watch Nelson-Or-Whomever sprint up the first-base line ...
And he's walking.
I mean to say, he's not sprinting. He's not trying to beat the throw. He's not even offering a courtesy jog.  Hotshot Nelson-Or-Whomever -- who in our minds eye didn't give two shits about helping our beloved Bears win an all-important minor-league game - is walking.
Then, beer splashing around in our bellies, as he made a U-turn back to the dugout from the baseline, and maybe only one-fifth of the way up the baseline, we booed Hotshot Nelson-Or-Whomever.
And then, his eyes found us: Three booing morons in a crowd of 12,000 people in a stadium that held 60,000. And Hotshot Nelson-Or-Whomever looked at us from under the bill of his batting helmet as if his feelings were just a little bit hurt.
I'd never done it before. I've never done it since. I probably have attended 100 sporting events a year for the last 50 years (Holy balls, that's 5,000 sporting events! I'm ancient) and I'm clean on 4,999 of 'em.
And I'll be clean tonight, too, when the 6-5 Memphis Grizzlies claw their way into the AAC against our beloved Dallas Mavericks, at 2-8 decimated by injuries and decimated by age  and buoyed only by the terrific start of Harrison Barnes, the guy who replaces Mav-turned-Grizz Chandler Parsons.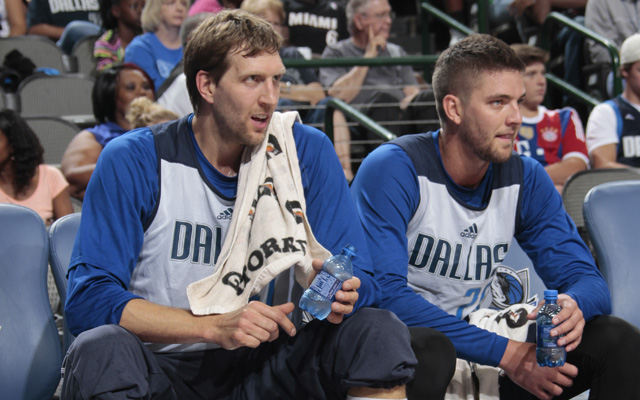 Yes, "Chandsome'' is back, and he's already put down the groundwork for what he hopes isn't a Hotshot Nelson-Or-Whomever-like scene. From ESPN's Tim MacMahon:
Chandler Parsons on boos he will probably hear in his return to Dallas, based on social media feedback: "Houston, I get it. I said some stupid stuff on the way out of Houston. Dallas, I don't understand. It's like getting mad at somebody for getting in a car wreck and breaking their arm. Like, how in the world can you be mad at somebody for getting hurt? It makes no sense. That's just so wrong to get mad at somebody for getting hurt, like they want to go through the rehab, want to go through the pain, want to go through the misery of not playing. I can never understand that aspect of it. So when it comes to Dallas, you're going to get mad at me because Dirk decided to take less money to bring in a really good player and then unfortunately he gets hurt? That's why you're mad? Sure, boo."
I might argue that the amount of time Chandler has spend here figuratively staring in the mirror at his "I-might-get-booed'' fate is exactly the sort of self-absorbed action that might cause fans to ... boo.
(PS: Parsons cooperated with ESPN's Tim MacMahon for a very insightful examination of his broken bromance with Mark Cuban here.)
But on a logical and unemotional level? Of course he's right. Parsons wanted a max deal to stay in Dallas and the Mavs, not trusting that he's worth such a thing (for reasons details in this terrific piece by our Steven Kilpatrick), freed him to get the max in Memphis. ESPN and Chandler, in the above paragraph, omit the part about MFFLs wishing Parsons would've taken less money to stay here. But he was certainly not obligated to do so.
The Mavs played that relationship like a business. And so did Chandler.
But that doesn't mean MFFL's give up their right to be angry, or to express that anger. Why? Because sports anger isn't expressed "on a logical and unemotional level.'' It's emotional by nature, always, and it's illogical by nature, often.
Center Marc Gasol is going to show up tonight and dominate inside. Point guard Mike Conley, who averages 19.8 points per game and 6.5 assists per game in fulfilling the max deal Memphis paid to keep him (just as Dallas hoped to lure him) is going to show up and dominate outside. The Mavs won't be able to answer with healthy bodies (Dirk Nowitzki and his sore right Achilles will be in street clothes again) but at least they'll have Barnes, who has scored 20 or more points in six games this season, including five straight. He leads the Mavericks with a 22.9 scoring average and he'll lead the charge in helping to guard Parsons, who is still ramping up from the injuries that kept his two seasons in Dallas from being a success.
Does any of that make Chandler Parsons a bad person? Nah (though some MFFLs feel burned by Chandler's comments about having plotted pre-2016 free agency more to join Conley there than to bring Conley here). Is DeAndre Jordan a bad person? Nah, yet he committed a basketball crime against Dallas so we seem to embrace booing him at the AAC. Are the Washington Redskins bad people? Nah. But on Thanksgiving we will boo them at AT&T Stadium.
My two respected pals Chuck Cooperstein and Mark Followill are engaged in urging you not to boo tonight. I have no argument with them, except to say that it's not my place to instruct you on what to do. It's your 10-dollar ticket, or your 200-dollar ticket, or whatever. You get to do whatever you want to do except throw hot pennies and trash at other humans. There is a great conversation about this occurring on DB.com Boards right now, and if you glance at it, you will see the spectrum of logic and illogic, emotion and emotionless.
I can flash back to Mile High Stadium and see that hurting the feelings of a guy on my own team by booing him accomplished nothing. But what if the visiting team is negatively impacted by booing? What if they get distracted, bothered, rattled? If you knew it would help the home team to boo "the enemy,'' wouldn't it be helpful to do it as often as possible? Isn't this mode of operation pretty standard in college basketball, where arenas become "snake pits'' for visitors, in a fun way?
No, you should not boo Chandler Parsons because he "did something wrong'' or because he's a "bad guy.'' If you boo him, you should do so because you believe it gives your team an advantage, because it might rattle the other team, and because the other team is "the enemy'' -- not "bad guys'' in the sense of their actions or their character, but rather "The Bad Guys'' in the framework of sports-as-drama.