Donut 1: 'The Toughest Week'
Dirk Nowitzki re-unveiled himself on Wednesday after an eight-game absence due to that nagging Achilles.
And what did he see from out beyond the curtain?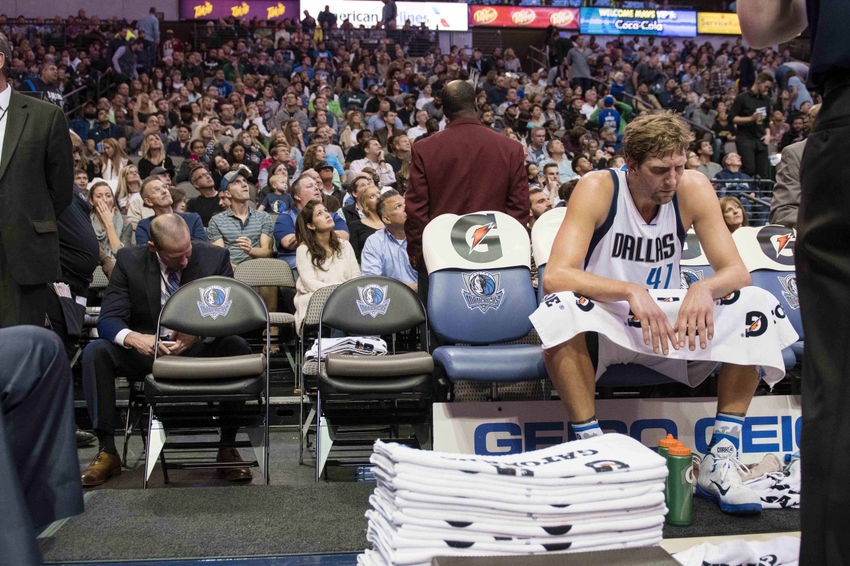 "This,'' he said, "is as tough of a week as you can get in the NBA with the Spurs, Clippers, and Cleveland coming up. We knew coming in that the schedule in November was going to be a beast ...''
They knew right. More specifically ...
Donut 2: Flashback To Monday
 Pop ripped his team for not taking Dallas seriously. But Pop's the one who sat key guys against the Mavs because he knew his Spurs ... well, didn't have to take Dallas seriously.
https://twitter.com/brohrbach/status/801100573529538560
Get caught up on all the details of that one here.
Donut 3: When Irresistible Force Meets Movable Object
On Wednesday, oh, for a second there ...
But you can forget all about the early eight-point lead for the Mavs in the first quarter. 
The LA Clippers have the NBA's best record at 14-2 and the Mavs have the NBA's worst record at 2-12. Even with Dirk back in the lineup, it wasn't likely to go much differently than it went the previous outing.
The Clippers' starters out played the Mavs starters. The Clippers bench outplayed everybody.
The final score: Clippers 124, Mavericks 104. More info on that game here, and below ...
Donut 3: Harrison Barnes—Centerpiece
We've been asking the question: who is the next star player for the Dallas Mavericks?
I think the answer is emerging pretty clearly: The Mavs might not have overpaid for Harrison Barnes after all.
Look, we can go beyond the stats with this thing too (not that I won't tell you about his 10 of 19 night with 4 rebounds 2 assists and a steal against the Clips).
In that game, after Justin Anderson missed a dunk, Barnes got in his ear on the sideline with a pretty fiery string of words. I couldn't hear what he said, but it might have said, "Every one of these people said I couldn't shoot as recently as preseason. Go look at the box score, keep working, and get your name out of their mouths."
Make no mistake: The Mavs are rebuilding—and Barnes is proving to be a fabulous piece of bedrock.
Donut 4: The Wrong Kind of Milestones
The Mavs have lost 11-plus games this season after only 14 games. It took them 24 games last season to reach the 11-loss mark.
The Mavs also lost their seventh game in a row. The last time the Mavericks lost seven games in a row was 1999.
This is not the kind of party Prince was talking about. ... and yeah, that means this is the longest skid in the Cuban Era.
Donut 5: No Relief in Sight
It'd be fair to wonder when this Mavs team will win again. Bad news is: it might not be this week.
The Mavs next three opponents aren't going to make life any easier than the Clippers did.
Those next three opponents are the Cavs (tonight at Cleveland, with all your game info here in the Cavs-Mavs GameThread), the Pelicans and the Spurs.
The Cavs are defending champs, they have the best player in the NBA, and they're probably the best team in the East. We've already seen that the Spurs, even at partial strength, can get a win vs. this Mavs team -- if they happen to play everyone this time, it won't get easier. 
The Pelicans, at 5-10, might seem like the Mavs best hope—but don't be too sure about that. After starting 0-8, the Pelicans are 5-2 over their last seven, including a three-game win streak. Plus, like most teams, the Mavericks have very little that can match up with Anthony Davis.
Donut 6: Speaking of the Cavs
The Mavericks are struggling to score—so they can't afford to give up 124 points in a game. They will very rarely score enough points to win a shootout.
The Cavs sit in waiting for tonight's 6:30 tip in Cleveland with as many offensive weapons as Dallas has seen since the Golden State game. Kyrie and J.R. Smith are always dangerous. LeBron James is coming off another triple-double, and Kevin Love was 11 of 14 in the 1st quarter of his most recent game for 34 points all by himself, in which Cleveland totaled 137 points in Wednesday's win against the Portland Trail Blazers.
No Maverick has a triple- double, or 34 points in a GAME this season—so it's hard for me to imagine ways the Mavs stay in a game vs. the Cavs right now.
Donut 7: Justin Anderson and Seth Curry on the Break Away
Justin Anderson didn't win the Justin Anderson Play of the Game on Wednesday, but he did have a couple of Justin Anderson moments. He missed a dunk in the 4th quarter, and he also had a moment when he had a breakaway that he couldn't finish, because he didn't account for his defender.
Seth Curry, later in the game, put on a clinic for how to handle that moment.

Seth steals the ball, sprints unchallenged up the court toward the basket—but he knows Blake Griffin is on his tail. Instead of going up and handing Griffin a monster block from behind, Curry plants his feet, pump fakes, watches Griffin fly past him out of bounds, and takes the easy layup.
I want to say this so that everyone understands me: Justin Anderson is a ball of energy on both ends of the floor. He's the kind of guy you want on your team. Someone needs to play him that Curry pump fake a thousand times in a row. If he can add some savvy tricks like that to his raw talent, he's going to be on this team six years from now and he's gonna be faking guys out of their socks.
Donut 8: Bogut is Everything that is Wrong and Right With the Mavs Offense
I really enjoyed watching Andrew Bogut play on Wednesday night. I saw him slice to the basket for offensive rebounds that he put back for points. I saw him moving with and without the ball like a guy 10 years his junior. I watched him hit people, on the move, with some gorgeous assists.
When the players around him moved, he moved, and the offense looked kind of like Rick Carlisle designed it.
On the other hand, and possibly because of a lack of point guards, I also watched Bogut bring the ball up the court a few times and perch at the point guard position just beyond the arc.
This would've been fine if the offense continued to get into its sets—but often, when Bogut brought the ball up, the offense just ground its gears to a standstill. Once, things got so stagnant, and communication so poor, that Blake Griffin was able to sneak behind Bogut, slap the ball out of his hands, and score an easy bucket on the steal.
Only part of that responsibility rests on Andrew Bogut's shoulders. His team left him on an island one too many times last night, and it helped me understand why Bogut has struggled this season.
Donut 9: The Justie
On Wednesday, the worst play of the game was actually a sequence by the officials in the third quarter.
You'll notice that I'm not the kind of writer who fixates on bad officiating -- especially when the team I'm covering is struggling at all facets of the game.
Still, this was a pretty damning moment for the officials in a game that nearly got out of hand. Let me walk you through it:
At 9:25 of the third, Seth Curry loses the ball. At the time it seemed pretty clear that he got hit by Paul on the play. No call.

On the Clippers possession that resulted from the turnover, Dirk gets all ball on a block at the other end and gets called for a foul.

Pretty terrible officiating on both ends for about 30 seconds which gets Rick Carlisle upset enough to earn a technical.

On the next Mavs possession Bogut gets called for an offensive foul. Bogut then, on the following Clippers possession, nudges Paul (less than Paul had nudged Seth on the foul that started this whole thing) and both of them jawed at one another. 
The refs decide to take a look at the play. I assumed it was as much to calm down the atmosphere as to see if it's a tech. Nope, they decide that Bogut's foul was bad enough to warrant both a FT and possession for the Clips.
https://twitter.com/NBAOfficial/status/801628000857059329
Pretty terrible couple of minutes of basketball.
Donut 10: The Stomach for Tanking?
It's an issue. It's out there. Fish is calling it "Organic Tanking'' and Mark Cuban is addressing it and we're podcasting about it.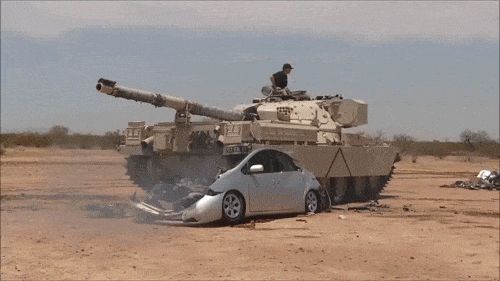 The column that needs to be written ... Fish? ... is this: "Are We Happy Now? We Asked For The Mavs To Be Bad. Now They're Bad. Are We Happy?''
Stay tuned. 
Donut 11: DB.com Sidebar
I just want to echo what I know Fish occasionally notes in this space, about how fun it is for me to be on DB.com and about what a pleasure it is to hear feedback from you. You can find us on Twitter at @TheMadSpin and at @FishSports, you can get a free membership and kick it around on DB.com Boards, and you can get a Premium Mavs membership for just about a dime a day, which supports the site with beer money for the fellas.
Again, thanks -- and Happy Thanksgiving! (Or TANKsgiving, As Fish is now calling it!)
Donut 12: The Final Word
Back to Dirk, to round up "The Toughest Week'':
"It's a good thing because at some point it is going to turn around for us with the schedule,'' Nowitzki said. "If you look at last year, we had probably the easiest schedule in the first month and we took advantage of it. Later on we fell into some holes and this year is the other way around with a tough schedule and a lot of road games. Hopefully we will fight through this and grind out a win here and there and when the schedule turns in our favor we will hopefully be healthier and run off some wins. That is the only way to do it."