The Dallas Mavericks plan to offer point guard Yogi Ferrell a two-year contract, sources tell DallasBasketball.com.
Ferrell, an undrafted rookie from Indiana University, was given a 10-day contact last week to jump from the Long Island Nets of the D-League. On Monday, that 10-day will expire, at which time the 6-0, 178-pound Ferrell - a pivotal player in Dallas' recent shocking back-to-back wins over the Spurs and Cavs - will be eligible for a contract.
Ferrell will get the vet-minimum offer (that's all Dallas has available) that will guarantee  him a $543,471 prorated for the rest of this season. The second year, a minimum worth $1,312,61, could come with or without guarantees. (Worth noting: Ferrell will be free to sign with any team once his 10-day expires.)
Ferrell, 23, was one of six D-League candidates Dallas considered for the call-up when another recent D-Leaguer, Pierre Jackson, was lost to injury. (Jackson, by the way, is back with the Texas Legends and rehabbing his hamstring.)
The Mavs are still dealing with injuries at the point guard position ... and dealing with trade rumors, too. (Deron Williams' name keeps coming up there in national report; this DB.com analysis suggests that there is a better Cavs-Mavs trade fit than D-Will.)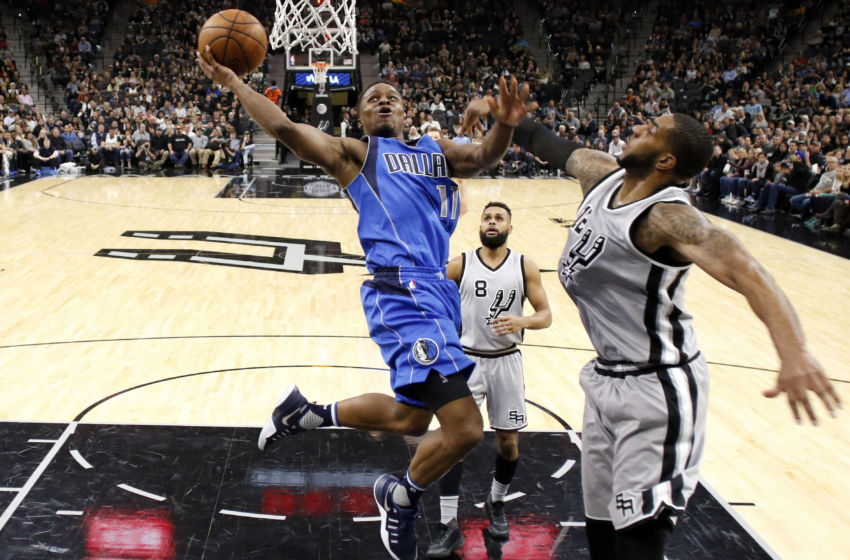 Said Mavs coach Rick Carlisle of Ferrell: "It shows the importance of point guards in this league, playmaking and energy – positive energy. He had two great nights and he deserves this (10-day opportunity.)"
And now? The Mavs believe Yogi Ferrell deserves even more.