Donut 1: Mavs 113, Sixers 95
The night started with a very quaint question: can the Dallas Mavericks win three in a row?
The Sixers, like the Mavs, are what Rick Carlisle might call an "underrated sh-tty team."
Both teams are playing better basketball now than they were to start the season, and both teams are doing it with a lot of young players on the floor.
For most of the first three quarters, this Wednesday home game looked like it would be tight all the way to the buzzer.
The Sixers led by three after one. The Mavs led by three at the half. 
The Sixers stayed close; they were down by only three points with less than three minutes to go in the third. But then every shot the Mavs missed over the first two quarters showed up in the box score.
Thanks to a special night by Salah Mejri, the Mavs won their third in a row - and things are getting a little weird for Team Draft Pick (and our tanking roundtable, here.)
Donut 2: Trying to Win
If any of you readers wonder just how much Rick Carlisle and company want to win games and make the playoffs, I hope you were paying attention in the first quarter vs. the Sixers.
With the Mavs down 6-2, a mere two minutes and five seconds into the game, Rick called a timeout to get things under control. Only three minutes later, with the Mavs down 11-4, Rick called his second timeout.
There was no "letting them play through it.' There was no early sense of throwing in the towel. There was a team that just beat two of the best in the NBA and their coach wanted them to be hungrier than they were.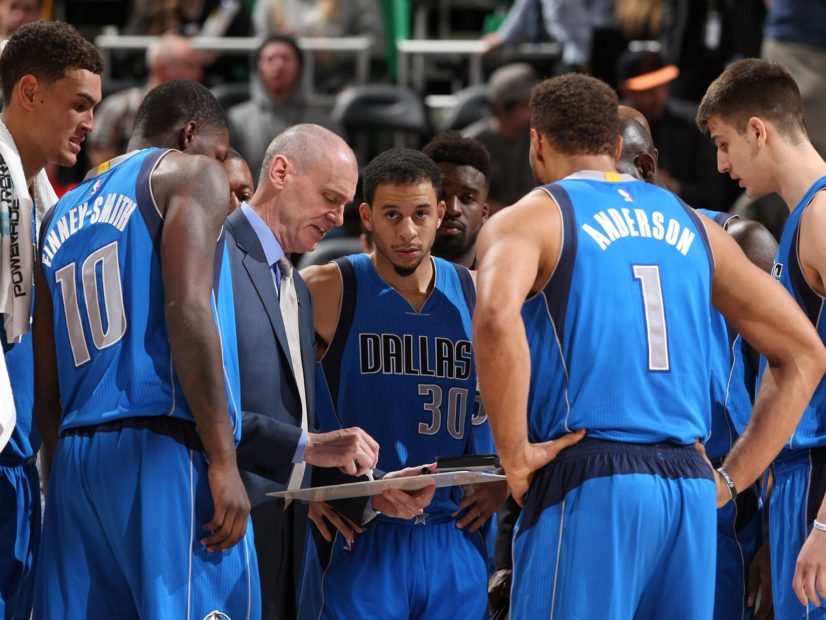 They found their appetite by the end of this one.
Donut 3: Cleaning the Glass
The Mavs out-rebounded the Sixers by six in the first half. By the end of the game the Mavs had a 51-to-39 edge on the boards, and a phenomenal 15-5 edge on the offensive glass.
Salah had a lot to do with that. He had 11 rebounds in the game before the end of the first half, and it set the tone for the entire team.
Eleven Mavs played minutes vs. Philly and all of them had at least one rebound. Seven out of the 11 Mavs had an offensive board.
Donut 4: Let's Talk About Youth
I was a proud member of the "Free Roddy B" (complete with the DB.com T-shirts) movement, so I know a thing or two about getting excited about players and having that excitement slowly drift below sea level.
But, I also know that it's far easier to hold out hope (or simply mismanage the hopeful) when your team is a perennial contender.
We can debate this for decades, but the thing was clearly: "The Mavs could never give Roddy B the minutes he needed while also maximizing their chance to win now."
Fine.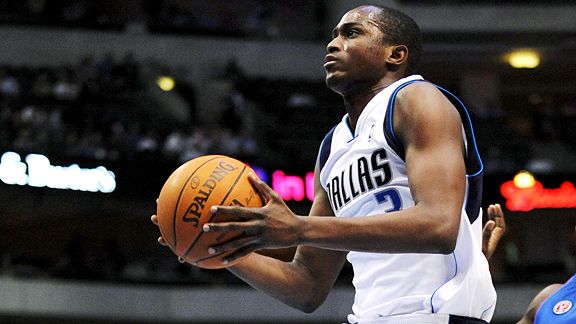 We almost saw that same logic in 2016-2017 from a much less "perennial" Mavs team. And, while I'm both charmed by and fond of Deron Williams, Andrew Bogut and their favorite wheelchair brands, I also think their time on ice (and even Dirk Nowitzki's  time on ice) has led to some revelatory moments for this team.
]
Because Dirk was out so often, we know that Barnes is a go-to scorer. We also know that Barnes is perfectly willing to take half-a-step back if his teammates are on fire.
Because Williams, Barea and Harris were hurt early on, we know that Seth Curry can play guard in the NBA.
Because of injuries, we know a couple of things about Dorian Finney-Smith. First of all, I don't have to look up his name any longer to make sure I got the hyphenation right. Second of all, we know that no matter how many minutes he's on the floor, and no matter what you ask him to do, he's going to make a contribution to your team. He's exactly the kind of guy you want on your bench - and he's not terrible when he's asked to start. He's in the mold of one of my favorite temporary Mavs of all time, Al-Farouq Aminu (another guy who's name I no longer have to look up when I want to say something nice about him).
To a lesser extent, we also know things about Pierre Jackson, and Jonathan Gibson. We're learning about Yogi Ferrell very quickly.
Mavs fans are getting a reminder that a solid coach, and some hungry young players, are the key to rebuilding a team - not the constant reclamation of some other team's disenfranchised garbage.
Donut 5: Yogi Ferrell
Jackson and Gibson were supposed to come in and score buckets. That didn't always happen. When their shots didn't fall, their value did.
Enter Yogi Ferrell.
The guy has scored in the double-digits in his first three games with the Mavs - and he should've had more Wednesday, but he was the victim of some bad bounces (and at least one questionable call).
But, what sets Ferrell apart from those other two 10-day contracts is his ability to impact the game from all angles.
Even if you took away his 11 points vs. the Sixers, Yogi had five assists, three rebounds, a steal and a killer block (on Okafor, no less). He also went 5-of-5 from the free-throw line and never stopped moving.
That's almost literal, by the way. Yogi played 38 minutes last night - more than any other player - and he still looked active and energetic the entire time.
It's no wonder this guy is on the cusp of a two-year deal, as per the DallasBasketball.com scoop. (Click here for the Yogi details.)
Donut 6: 'Mejri Loses His Mind'
That was my actual note to myself early in the fourth quarter. I'd already planned to write about the amazing game Mejri had - and that was before he went crazy and scored 10 more points in the blink of an eye.
Finishing alley-oops, cleaning up the glass for his teammates, offensive rebounds that he didn't give up on - Mejri went crazy last night, and I hope he never stops.
The guy had a steal that led to fast-break points by Curry. Salah watched a long three miss, and before we could SAY there was a miss, Salah was back on defense after putting a couple of points on the board.
Never mind his career-high 17 rebounds (eight of them offensive boards) ... Salah was crazy.
Let me show you the stat line, so that you can quote it to your friends later:
7-of-9 shooting for 16 points, 17 rebounds, one steal, one block. He did that in 21 minutes of play.
The media asked Salah, "What was working for you tonight?"
Mejri's response: "Everything, I think, no?"
So yeah, good for the crowd in Dallas for giving him a standing ovation when he came out of the game. He was the perfect mix of exciting and exacting, especially in the fourth quarter, and that's why this game turned into a blowout. (Dirkie anyone? Vote for Salah or another Mav, but vote away!)
Donut 7: Seth Curry Watch
Seth Curry is good at basketball and we're lucky to watch him learn to be good full-time.
Here he made eight of his 14 shots, he had six assists, and four steals, while turning the ball over three times.
Seth's turnovers (coach Rick Carlisle counted four), while not that bad for a guy who played 34 minutes and often has the ball in his hands, was a lot for Curry - over twice his normal turnover output - but as his role increases, we have to expect that number to climb a bit.
Donut 8: The Justin Anderson Anomaly
You get the sense that  Carlisle (and the Mavs' front office) would like nothing better to wake up one day to an NBA that features Justin Anderson as a superstar.
Justin refuses to quit and it's earned him the opportunity to play time and time again.
But, he struggles to put everything together.
Recently, he's played more consistently ... but rarely in moments that matter. Wednesday is another time when Anderson made his appearance AFTER the game was kind of decided, so it's hard to take that five-minute microcosm when he was on the floor and over-react to it.
Still, in only five minutes Anderson was 3-for-4 from the floor, hit a three, had four rebounds and was a non-stop ball of energy.
He even had a beautiful attack-and-finish at the basket - the kinds of shots that he just wasn't finishing at the start of the season.
If he can bring his garbage-time flow into the meaningful minutes of a basketball game, he might just move up the depth chart one day. In the meantime, read our Q-and-A with Justin and you get a feel for his attitude here.
Donut 9: Okafor and the Zero Sum Game
Not everything in life is a zero sum game, but rebounding is. If one guy gets a rebound, that's one fewer rebound for everyone else.
That's why Enes Kanter joked about boxing out Russel Westbrook, his own point guard, earlier this season; big men need to get rebounds, and Russ was taking them all. Kanter and Westbrook compromised on this, and Kanter agreed to break his arm punching a chair instead.
The biggest victim of the Mavs' sudden awareness of the glass: Jahlil Okafor. Okafor finished with only one rebound - which is part of a frustrating trend for the big man, who's seen his rebounds-per-game fall to under five.
It's no wonder that Okafor is likely to be the odd-man out in Philly, and he's not doing much to help his cause. He got blocked by a smaller player, he went weak to the basket a number of times, and he's a 7-foot guy who rebounds and defends like he's got T-Rex arms.
He should hang with Shawn Bradley.
Donut 10: 'Re-Set Button'
Above, I note the early timeouts and a sideline huddle. What went on in that huddle?
The pushing of the "Re-Set Button.'' For real.
In this game-story review of the win, our Matt Galatzan takes you inside the huddle ... and how Rick drew up that button. Click here for the goods.
Donut 11: Playoff-Like
Thanks to an 8-3 stretch of basketball, the Dallas Mavericks are 19-30 and a mere three wins behind Portland for the eighth seed. The Mavs can't even show us how nice their basement is now, because there are four teams below them in the West, and three teams worse than them in the East.
The Mavs next three opponents are Portland (Friday night), Denver, and Portland. Denver is currently in ninth place in the West at 21-27 and Portland is the 8th seed at 22-28.
If the Mavs put together a six-game win streak, with three wins against teams directly ahead of them, go ahead and pencil in chaos for the rest of the NBA season.
If they come away with three losses ... maybe they'll reconsider their organic tanking strategy.
Either way, if you're a Mavericks fan who's been looking for meaningful basketball, your Mavs are about to enter a tiny playoff-style stretch.
Depending on what you're rooting for, this might be one of the most important weeks of the season.
Donut 12: The Final Word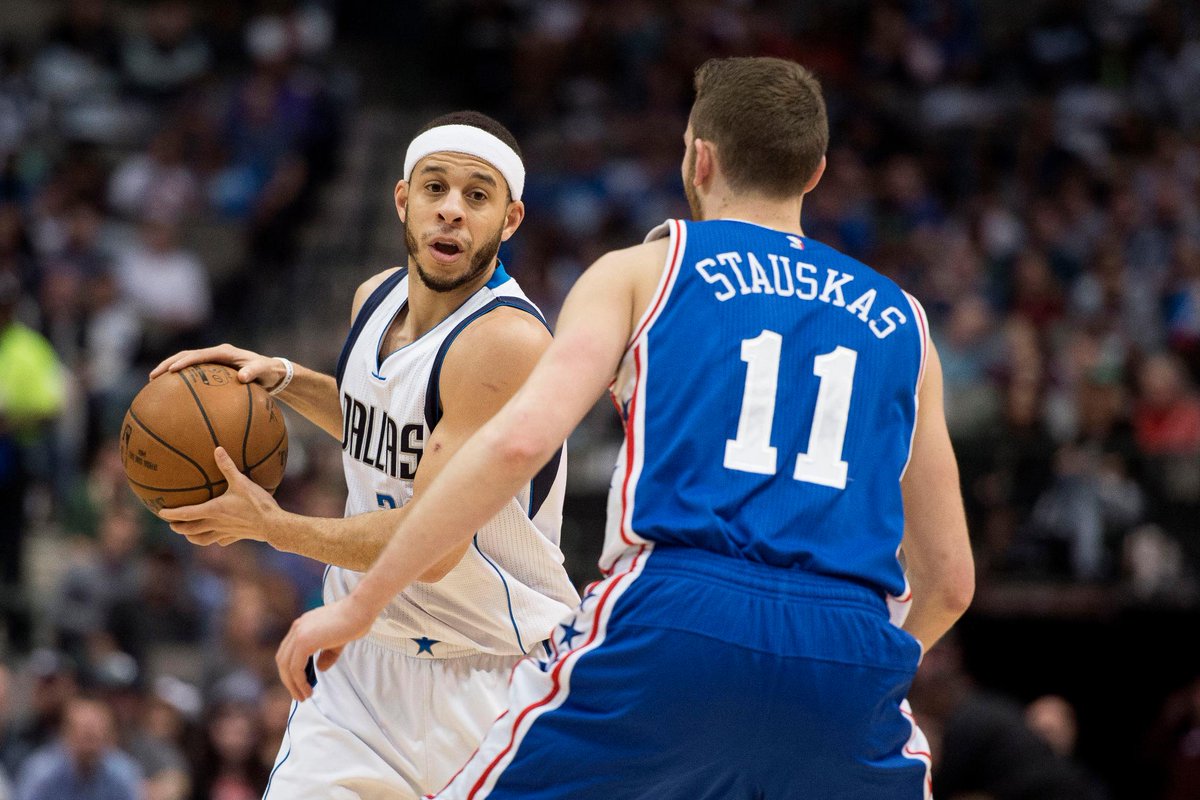 "That was just a funny thing he did in the timeout to get me going. It was a cute tactic."  - Seth, with a good line on that Re-Set Button to get you started in Mavs Quoteboard, here.