The Dallas Mavericks won six of seven games before this week, when this up-and-down (OK, mostly "down'') season crashed into back-to-back losses against beatable Denver and beatable Portland.
The Utah Jazz are in town tonight as the Mavs hope to avoid crashing down again a Utah team that has so much of what Dallas desires.
The Jazz are 34-19 and then are in fourth place in the West — the sort of perch the Mavs annually shoot for. They are young and balanced in terms of their talent, featuring leading scorer Gordon Hayward, averaging 22.2 points per game … but also boasting guys like Derrick Favors (a 16-points/eight-rebounds guy before this season's slump) and Rudy Gobert, who on Jan. 20 in a win over Dallas recorded 27 points and 25 rebounds.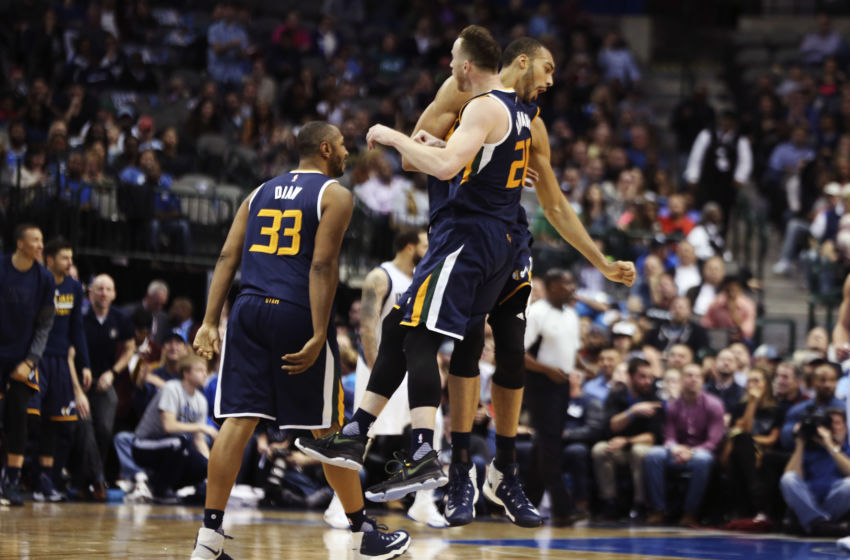 Utah can also throw vets at you, including starting point guard George Hill and bench standout Joe Johnson, who scored 27 last night in the Jazz' 127-94 blowout at New Orleans.
Maybe that's Dallas' only break here as the Mavs catch Utah on the second night of a back-to-back. But the Jazz (with a two-game lead over the Clippers for the fourth spot in the West but just three games back of the third-place Rockets have won two straight on the road — and they are 15-10 on the road overall.
Utah is as hot as Dallas was. But this week's come the disappointing lopsided loss at Denver and then, on Tuesday, a 114-113 last-second defeat at the hands of the Blazers — a game Mavs players had labeled 'must-win.''
The Mavericks 20-32 and so the "must-wins'' are about to pile up, even though they are only three games behind the eighth-place Nuggets. As we've written before, that "only'' must be supplemented by the fact that Dallas is in 11th place, meaning it'd have to not only get hot again, but it'd have to leapfrog over a host of other lower-tier contenders who would all have to cool at the same time.
The Mavs will be anchored by Dirk Nowitzki, coming off his clutch 25-point effort in Tuesday's contest, and by Harrison Barnes is Dallas' leading scorer at 20.2 points per game.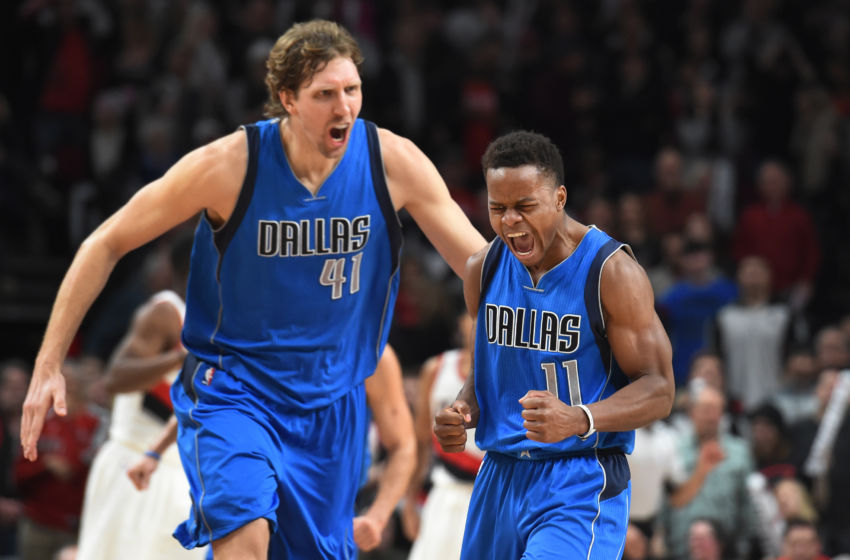 Oh, and The Legend of Yogi continues, too.
As of Thursday morning, J.J. Barea (left calf strain) and Andrew Bogut (right hamstring strain) entered the day listed as out. Deron Williams (left great toe sprain) is now "out'' as well. (Yes, the Trade Block awaits!) We'll have updates throughout the day and night here on Mavs DB.com Boards.