The Dallas Mavericks are taking advantage of recent opportunities on the floor, having won 11 of their last 16 games.
Mavs owner Mark Cuban wants to achieve something similar off the floor. ... one way or another.
The Mavericks are only 22-32 as the contending Boston Celtics are at the AAC tonight for a 7:30 tip (Mavs-Celtics GameThread here) ... but that record puts them in the mix for a playoff chase.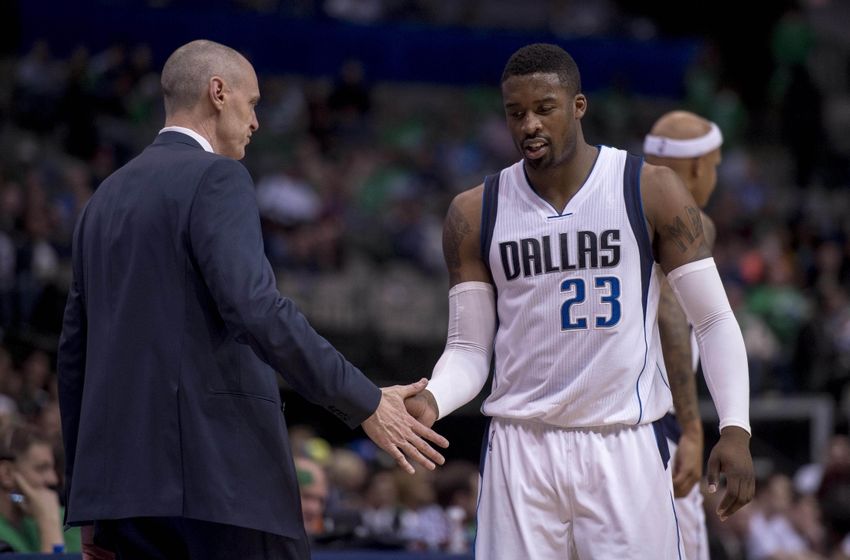 "That's who we are," said "basketball soul'' leader Wesley Matthews after the weekend blowout of the Magic. (Game coverage here). "We got dealt a tough hand to start the season with injuries, rotational stuff, and trying to find our identity. Once we found that and we started getting healthy again I think we were able to show what we're capable of being. ... One thing about us, we're going to keep throwing punches and we're going to keep fighting. We believe."
Cuban, who will oversee trade-evaluation options (along with lieutenants Donnie Nelson, Rick Carlisle, Michael Finley, Keith Grant and staff) as the Feb. 23 deadline approaches, is clearly having a difficult time turning his back on "his guys.'' They are "fighters,'' and keyed by Dirk Nowitzki -- who over the weekend re-stated his desire to play with Dallas beyond this season for a nice, round 20-plus -- they believe that The Tournament is The Thing.
Cuban's early-Monday-morning answer to my question about deadline plans (almost sure to be reiterated by him tonight on his pregame Stairmaster media session) was delivered in one word:
"Opportunistic.''
On the surface, this reply seems pat and mundane.
But it's more than that ... if you know my question, which was phrased exactly this way:
"Are you slightly more inclined to be a 'buyer' now because of how the Mavs have developed in recent weeks? Or are you still 'back-and-forth'''?
It is to THAT specific question that Cuban replied, "Opportunistic.''
It's a word he's uses often before, but almost without fail, he's used it to portray an approach to adding talent. This time, my interpretation, because of my specific question, is of a more open-ended answer. 
"Opportunity'' can come via being a "buyer,'' yes. There is possibly a trade to be made in the next 10 days that increases the 2016-17 Mavs chances of winning games and making the playoffs.
But "opportunity'' at this moment in Mavs history can also come via being a "seller.'' The Celtics, even hotter than Dallas at 9-1 since Jan. 25, and at 35-19 a far more legitimate contender, could be in the market for a center like Andrew Bogut (who, along with JJ Barea, is injured and won't play tonight for the Mavs.) How much might Boston want if Dallas is willing to "sell'' Bogut? And if the Mavs trade Bogut (to Boston or anywhere, as long as it's for a future draft pick) can't that represent a "seller'' mentality that doesn't necessarily damage Dallas' on-court product?
We'll get a first-hand look tonight at Isaiah Thomas, a guard so good he's getting some MVP buzz. He'll match up against Deron Williams (in his second game back after yet another injury), with coach Rick Carlisle proclaiming that D-Will is the established point guard starter over young find Yogi Ferrell (who, according to DB.com sources, has a new Dallas contract that's even more team-friendly than anyone knows ... but who also is in line for an eventual long-term deal. Meanwhile, we won't let go of the fact that Dallas was, at least prior to this successful stretch, privately open to dealing Deron. See the latest Mavs trade stuff collected here.)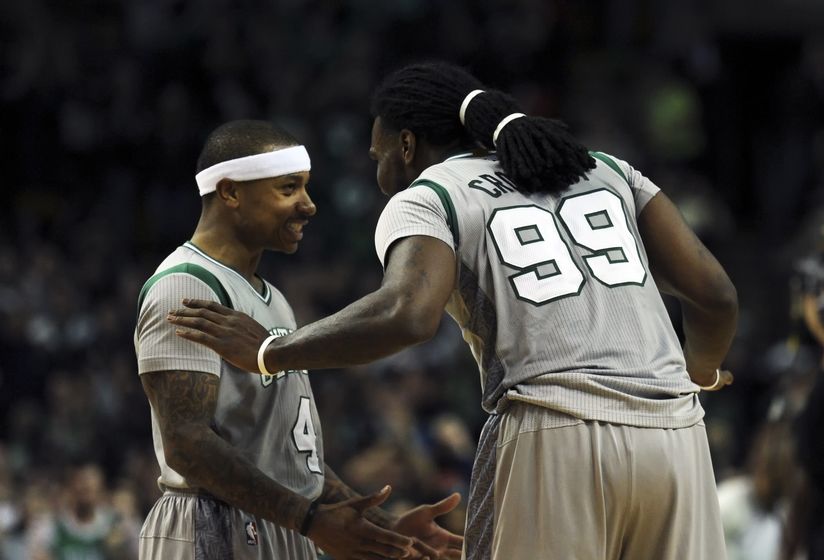 Jae Crowder is also expected to play for the Celtics as the former Mav -- dealt to Boston in the ill-fated Rondo disaster -- has missed two games due to a family matter. Heck, maybe his presence will remain Cuban and Co. of the pitfalls of "buying.'' Or maybe we'll have to wait after this game, which, depending on whether Dallas wins or loses, could sway management "back-and-forth'' between two different sorts of "opportunism.''