The Dallas Mavericks entered Wednesday's visit to Detroit looking for some momentum heading into the All-Star Break. The Pistons however, would have other ideas, as they held off a second-half Dallas comeback bid to defeat the Mavs 98-91, handing Dallas a second straight defeat.
"We've got to do better for the whole 48  minutes," said coach Rick Carlisle.
As impressive as Reggie Jackson's 22-point performance was for the Pistons, this game largely came down to two things: the rebounding and shooting deficiencies of the Mavericks.
After trailing by as many as 27 points in the first half, the Mavs mounted a second-half comeback behind Dirk Nowitzki's 24-point, 10-rebound performance. He was a 9-of-19 from the field and 3-of-6 from three in 30 minutes, as he sparked the comeback.
"Vintage Dirk," raved Rick of The UberMan, who sported a fresh new haircut ....
But too little help.
"It's on us as a starting five," said Harrison Barnes. "We came out lethargic offensively and defensively, and we were lacking energy. That's on us as a starting unit. We have to be better."
Outside of Nowitzki, the rest of the Mavs team struggled from the field, with everybody not named Dirk combining to shoot 36 percent. In fact, after Barnes' 16 points, only Deron Williams (12) and Seth Curry (13) would finish the game scoring in double-figures.
On the boards, Dallas was absolutely crushed, with Detroit winning the battle down low by a 57-38 margin, that included 11 offensive rebounds for the Pistons. The trio of Andre Drummond, Aron Baynes and Marcus Morris combined to nearly outrebound the entire Mavs' team with 36 rebounds between the three of them.  Moreover, any time Dirk is your team's best rebounder, you know you're having issues on the glass.
"They're a big and physical team, and they didn't really let us do what we wanted," Dirk said. "But we just didn't have any energy really at either end, and they got whatever they wanted."
Outside of the aforementioned Jackson, the Pistons' offense was led by Jon Leuer (20 points and eight boards), and Kentavious Caldwell-Pope (16 points), as well as the combined 25-point bench effort from Ish Smith and Tobias Harris, who outscored the Mavs' reserves all by themselves.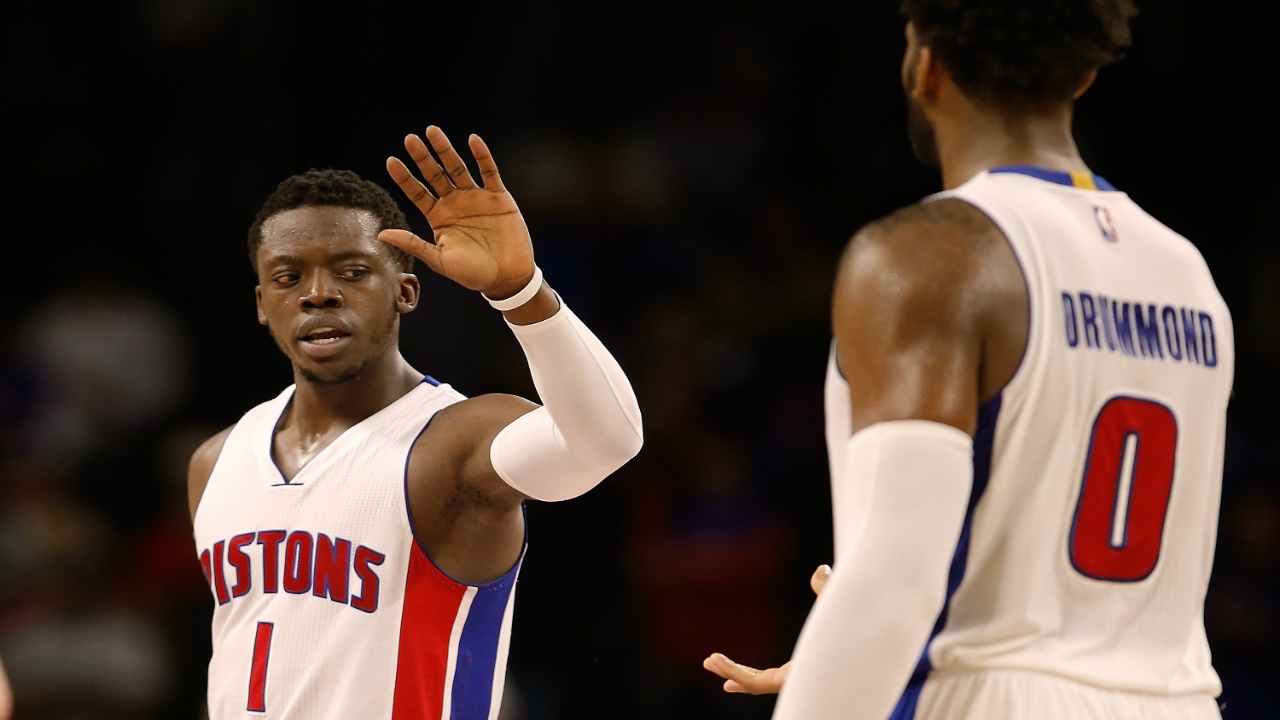 In the end, it was an ugly and disappointing loss for the Mavs, who squandered their newly-found momentum just in time to head into the All-Star Break. It is also a loss, in all likelihood, that could lead to some big decisions on the direction of this team for the remainder of the season. With the Feb. 23 trade deadline fast approaching, some big decisions will be made in regard to some key players in the Mavs' rotation, including Devin Harris, J.J. Barea and Deron Williams and Andrew Bogut, who played for the first time in eight games on Wednesday, contributing four points and eight rebounds in 18 minutes.
Upon the return to action, Dallas (22-34) will face a back-to-back against the Timberwolves and Pelicans. By the time we see them again, this Mavs team could look a little different than the one that was just dismantled by a sub-.500 team.