With the help of colleagues Jared Sandler and Matt Galatzan, DallasBasketball.com presents a 1-on-1 Q-and-A with Mavs boss Donnie Nelson, who provides frank and fascinating details on the acquisition of Nerlens Noel, the trade-deadline-day dealings involving Deron Williams and Andrew Bogut, the careful dance Dallas performs with power-broker agents and "the new day'' of the Mavericks: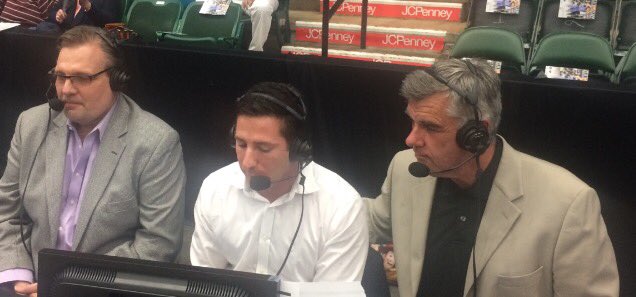 DONUT 1: On the Excitement of Bringing in Nerlens Noel 
FISH: Let's talk "Tyson Chandler Starter Kit.''
DONNIE: "Anytime you can get a player of that caliber in your front line, a guy that I consider to be a Tyson Chandler Starter Kit, a guy that can shot block, rebound, a steals guy, it's really important in today's game. And then at the age of 22 with the upside, we just couldn't pass it up.'' 
DONUT 2: How The Trade Came Together
Fish: "I was told a few days ago that the Mavs didn't think a deal of this magnitude — and I even asked specifically about Noel, because I know you guys as an organization have always liked him — was going to happen. What changed?''
DONNIE: "I had been talking to them for a while, and it's like anything else, the closer you get to the trade deadline, the closer you get to real deals vs. not. Bryan (Colangelo) and I have had a long relationship, I worked for the Suns for three years with Jerry and Bryan so there's a real trust factor there, and nothing got out because that's not the way we do business, and I think they appreciated that, and we were in the right place at the right time.''
DONUT 3: Over A Barrel?
FISH: "Were the Sixers over a barrel because of what they need to do this summer?''
DONNIE: "I think they've been over a barrel since Bryan took the chair, simply because they've got three very capable centers, and not enough minutes, and those guys didn't really play well together, so Bryan was put in very very tough spot. He cut a pretty darn good deal in an impossible situation.''
(The deal cut in the "Fake First-Rounder Trade'' for Nerlens Noel, details here.)
DONUT 4: The Sixers Options
FISH: "A lot of this was about how the Sixers had a lack of cap room this summer to do the things they want to do, right?''
DONNIE: "Agreed, and it's a big part of things going forward, so yes, that was a factor as well.''
DONUT 5: Meanwhile, Dallas' Plans …
FISH: "Your thoughts on re-signing Nerlens this summer, and using him in developing a new young foundation?'
"We're actually younger with the Mavericks than we are with the (D-League) Texas Legends. And ironically we have with the Mavericks seven guys that were never drafted, and eight out of our 15 players, and soon to be 10 … will be 25 and under, so, yes, it's a new day for the Mavs. ... And yes (signing Noel this summer) is a great direction.''
(Donnie was talking about the 10-day contracts that have been given to guard Quinn Cook and forward Ben Bentil. The re-signing of restricted free agent Noel this summer is a virtual no-brainer. David Lord has the financial details on Noel and more here in Mavs Premium.)
DONUT 6: 10-Day Musical Chairs
FISH: "There are a couple of 10-day guys in the NBA right now you might be interested in, correct?
DONNIE: Yeah, I mean, you're looking at what falls off rosters and last-minute cuts as rosters are recalibrating, but we're looking at these guys, and we've got a couple of other names we're looking at. Those two 10-days (are) D-Leaguers and we may rotate and may have a chance to take a look at multiple players.''
(One of the guys I was referring to is Briante Weber, who was on a Warriors 10-day, is now on a Hornets 10-day, and remains of interest to Dallas.)
DONUT 7: Deadline Day Vets
FISH: "Let's talk about parting ways with Andrew Bogut and Deron Williams.''
DONNIE: "Both of those guys chose the Mavericks, they didn't have to, and out of respect for them and their respective agents, which we've done a lifetime of business with, we wanted to give them some opportunities to have some say in the thought process. Deron, because of his contract situation, was able to be involved in the process, because he had the right to veto any trade, because of his contract status. With Andrew, we traded him knowing he would be released, and he could have his freedom to choose.''
DONUT 8: On Deron's Veto
FISH: "I'm told you had four teams on the line for Deron. How did it not happen?''
"Look, because he's involved in the process, there were a certain amount of teams, you know, a limited amount of teams, and we were just weighing what we had to take back, and was it a fit with the future, as we're looking to get younger and more athletic, so it's a team decision.''
(The Deron "veto,'' plus this "10 Things That Went Wrong With A D-Will Deal,'' can take you inside deadline day.)
DONUT 9: On Trying To Get A First For Bogut
FISH: "I'm told you had a handful of teams looking into Bogut. Were the Celtics interested in kicking the tires on a Bogut deal?''
DONNIE: "Well, there were a number of teams who had interest. Andrew is a veteran shot-blocker with championship experience. Again, when you're looking at your roster certain pieces make sense at certain times, and again, with that, we made the deal knowing that he would be given his freedom, and he could go to 29 other teams.
"But talks (with Boston)? Talks, yes. Never done 'til done, but we sure talked.''
DONUT 10: On Those Agents Relationships
FISH: "How important is it to be doing the right thing for your players, and then hope that future prospective players are noticing?''
DONNIE: "The reality is, like I said, that those two players chose us. Secondly, without Jeff Schwartz and Dan Fegan we probably wouldn't have won a championship (in 2011). I mean, Jason Kidd and Tyson Chandler are represented by Jeff Schwartz, and in terms of Dan Fegan, we've just done a lot of business over the years, so it's critical. It's critical to the way you build your roster. Harrison Barnes is also a guy who could have chosen somewhere else to go and he's also represented by Jeff Schwartz.''
DONUT 11: On The "Fake First-Rounder''
FISH: "The steal of the deal, to me, is that the 'first-rounder' is just window dressing. You get a foundational player, you keep your first, and you ...''
DONNIE: "Keep playing to win. The whole thing is a win-win because we're 1-through-18 protected.'' 
(What he means, of course, is that the front office can still plot to get a player with a high/mid first-round pick while the coaching staff and players can still plot to win games, as even a playoff berth won't equal the sacrifice of the pick.)
DONUT 12: On 'Organic Tanking'
FISH: "I'll say this gently. Do you understand how some lottery-minded fans see the benefits of the Dallas Mavericks (now 24-35, 2.5 games out of eighth, with a 6:30 visit tonight to Atlanta) trying hard and losing?''
DONNIE: "Well, that's not in our vocabulary. The reality is, when Yogi (Ferrell), who was fresh out of the D-League, grabbed the baton and started running with it as a starter, we were a better team.  We were energized. So I think you could make a case for the two players, Yogi and Nerlens coming in, that we're younger, we're dynamic, and that's nothing negative of anyone else, it's just that we need to turn the page, and focus on some younger talent. ... It's a new day.''