To paraphrase the old line, "Some of my best friends are Baylor people."
And I mean it. It is not necessarily an exaggeration when Bears women's basketball coach Kim Mulkey says of this accomplished institution, "These kids are on this campus. I work here. My daughter went to school here, and it's the damn best school in America."
https://twitter.com/JohnElizondo25/status/835618524819226625
But while that really may be the truth, and is certainly her truth, the content of Mulkey's rant is not the entire truth. It was a lie, or at least a lie of omission, when Mulkey, on the court Saturday after yet another of Baylor's Big 12 title wins, grabbed a microphone, barked out tone-deaf platitudes, and then oddly, grinned sheepishly as she demonstratively and literally dropped the mic ... as if her words are the last words.
They are not.
Law enforcement officials, the NCAA, concerned parents and casually observing citizens all get a word, too. 
"If somebody's around and they ever say, 'I will never send my daughter to Baylor,' you knock them right in the face!'' Mulkey said to passionate cheers from her audience.
Actually, that's an awful idea, as alleged violent acts against unwilling participants is exactly what got Baylor University in this nightmarish mess in the first place.
Mulkey has since apologized, via ESPN, for her choice of words. But I believe she spoke from the heart, I believe that her audience's support was from the heart, and I believe that so many Baylor faithful - as it regards the volume of sexual assaults allegedly committed by football players under deposed coach Art Briles' watch, and what could be characterized as an ensuing cover-up — are, from the heart, and in denial.
In her postgame news conference, Mulkey elaborated on her feelings.
"I'm just tired of hearing it," she said. "I'm tired of people talking on a national scale that don't know what they're talking about. If they didn't sit in those meetings and they weren't a part of the investigation, you're repeating things that you've heard. It's over, it's done. And this is a great institution, and I would send my daughter here and I'd pay for anybody else's daughter to come here. I work here every day. I'm in the know. … The problems we have at Baylor are no different than the problems at any other school in America. Period. Move on, find another story to write."
I am not an authority on Baylor. But my profession does allow me to comment on which "stories to write'' based on that paragraph alone.
Item-by-item:
*Mulkey is right about at least one thing: I was "not in those meetings.'' But it is alleged that some of the Baylor officials who were in those meetings — coaches, senior administrators, some members of the board of regents -- mishandled reports of sexual assaults and compliance with Title IX, the federal law that requires schools to investigate sexual assault complaints.
I can promise Coach Mulkey that there are plenty of parents, citizens, law-enforcement officials and journalists who would've gladly "sat in those meetings'' had such transparency and access been allowed.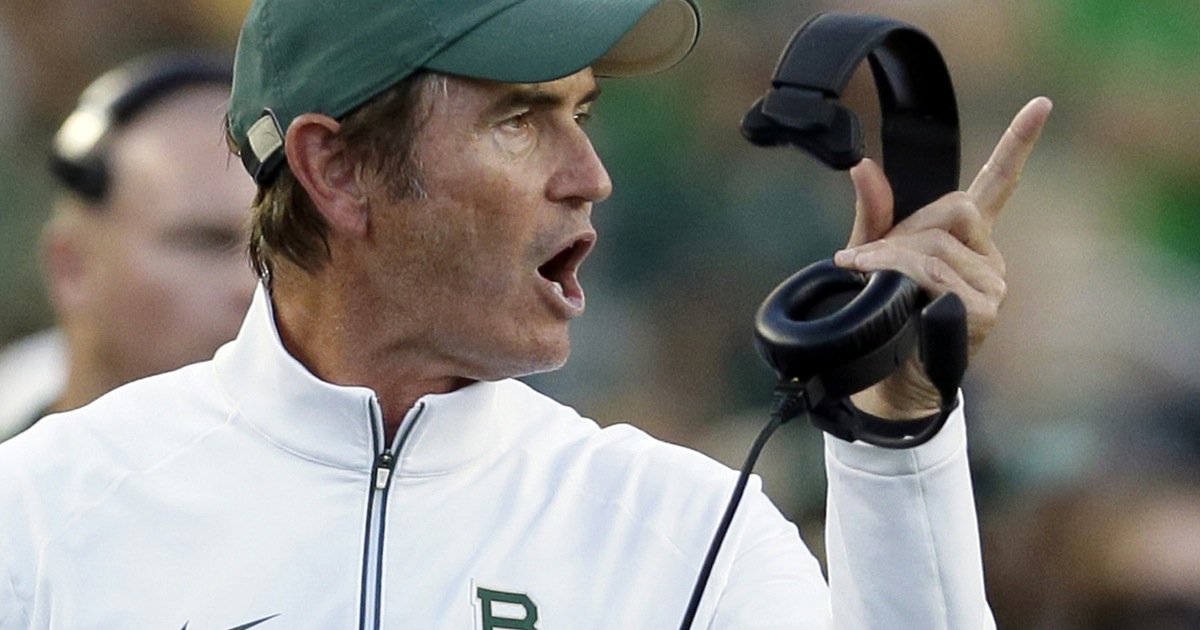 *Briles is gone, but not without legal kicking and screaming. Athletic director Ian McCaw and President Kenneth Starr are gone, too.
Is that what Mulkey means by saying, "It's over. Period''?
I respect the defiant protectiveness of the Mama Bears and Papa Bears in Waco who are angrily insistent about such things. But the last people who get to judge "when it's over'' are Baylor officials. In cases of sexual abuse, the alleged victims are mostly in charge of that.
*"I'm just tired of hearing it'' is an absurd argument against continued investigation, searching and self-reflection. A recent lawsuit involving the school alleges 52 rapes by football players over a four-year span? That is what Baylor officials should be positively exhausted by. The investigations shouldn't be "tiring''; the alleged crimes should be "tiring.''
*Mulkey is obviously "in the know'' and this is a good thing. Given her talent, personality and success, she is almost certainly part of the solution at Baylor. But when Mulkey said, "The problems we have at Baylor are no different than the problems at any other school in America,'' it suggested that it is some sort of discussion-ender.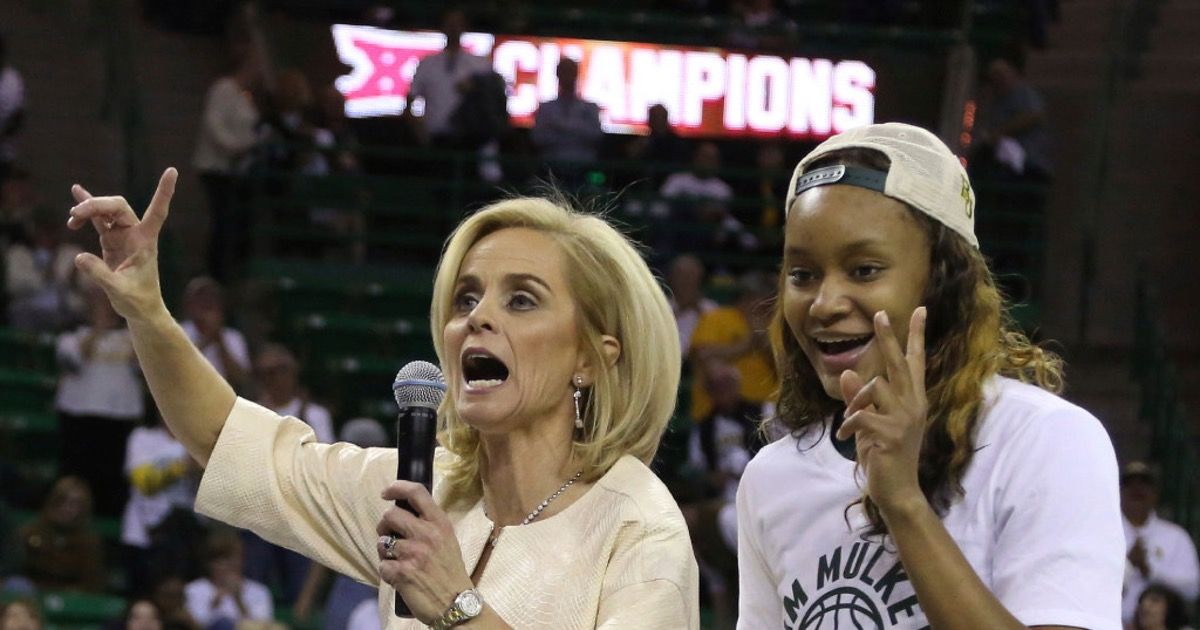 But is that true? There are cultures of sexual assault at every other school in America? If that's really so, Kim Mulkey's next drop-the-mic moment should not be about decreasing the scrutiny.
It should be about intensifying it.