DONUT 1: The Amazing UberMan
There is another time and another place to talk about what Dirk Nowitzki's role should be going forward. The UberMan as a Sixth Man? That seems rude to bring up right at this moment. For now, we celebrate one of the most special athletes in the history of pro sports, one of the most iconic performers in the history of the NBA and DFW, and by far the greatest Mav there's ever been.
Does that about wrap it up?
"His career,'' Dallas Mavericks coach Rick Carlisle says, "is one of the most amazing in the history of sports."
The countdown to 30,000 career points — which will place him in a club in which only Kareem Abdul-Jabbar (38,387), Karl Malone (36,928), Kobe Bryant (33,643), Michael Jordan (32,292) and Wilt Chamberlain (31,419) are members — approaches. The future Hall-of-Famer, German native and favorite Texas son needx to score just 20 points to get there.
Maybe that happens tonight.
DONUT 2: In Come The Lakers
The LA Lakers have a bright future, we all think, but presently they are 19-44. They are on a seven-game losing streak. Players like young Brandon Ingram (second overall pick in 2016), D'Angelo Russell (second overall in 2015) and  DFW native Julius Randle (seventh overall in 2014) provide a hopeful foundation …
But on the floor, as we may see in tonight's 7:30 tip at the AAC (Mavs-Lakers GameThread here on DB.com Boards) they often seem as lost as the Lakers are in their front office.
DONUT 3: Mavs Now And Then
Dallas, meanwhile, is trying to meld present and future. The Mavs are 26-36 and are is 2.5 games out of the eighth and final Western Conference playoff spot. The latest success? Sunday's 104-89 victory over OKC (full coverage here).
Whether Dallas' "foundation pieces'' have the same promise as LA's is debatable. It's obvious that Harrison Barnes, 24, is one of those. And that Nerlens Noel (the trade-deadline steal) at age 22 is one as well … though it'd be even more obvious, we think, if Carlisle made him a full-time starter at center.
As suggested above, it'd be great if the roster became so good and deep that Nowitzki could become a supplemental piece. But hey, he played center against OKC and scored 18 points and grabbed 12 rebounds.
So, he's still The UberMan.
Maybe the most fascinating and debatable case being made for "foundation piece'' regards Seth Curry. He's 26, playing on a cheap two-year contract, and came from nowhere. (Well, Sacramento.) Yet suddenly … Curry is a part-time starter averaging 23.3 points since the All-Star Break, and working in the backcourt alongside another youngster in 10-day-contract find Yogi Ferrell to electrify the Mavs on both ends.
"I feel like it's contagious right now," said Curry, who since becoming a starter has pushed Dallas to a 15-9 record. "Everybody's getting a chance to show what they can do and have a fun time playing basketball, so we're just trying to keep this run going and most importantly win ballgames during this home stretch and have a chance to make the playoffs."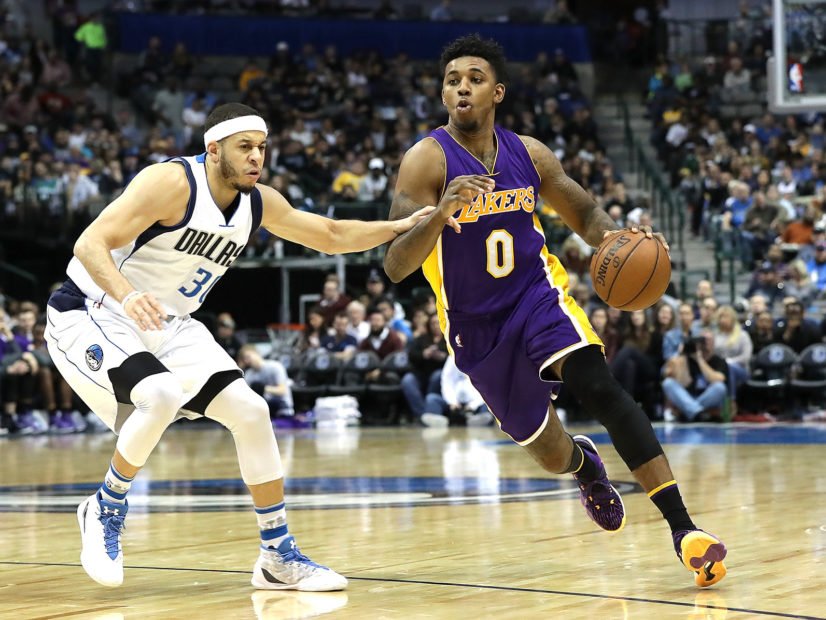 Sidebar: Yes, we are aware that Mark Cuban is saying Seth is a "Forever Mav'' or something like that. And yet, yes, we are also aware of how financially difficult that will actually be. We're working on that story in the DB.com Lab.
DONUT 4: How Do-Able?
As we noted earlier this week: 
On January 1, the advanced-stats people gave the Mavs a five percent chance of making the playoffs. Two months later, those odds have doubled.
Beat LA tonight, and handle the other two visitors on this trip, the Nets and the Suns, and those odds rise.
DONUT 5: The 30,000 Celebration
Dirk, over the course of his brilliant 19-year career, is averaging about 22 points per game. He needs 20 tonight? That might get done. If not, 30,000 surely happens Friday against the visiting Nets.
Our man Chuck Cooperstein floated a wonderful idea: If the timing is right, what about inviting the other 30,000 Club members into the AAC for a tribute?
Coop checked with the Mavs and that party isn't going to happen. But he reports that there will be video tributes loaded up for when the time — tonight or Friday — is right.
Trust this, too: Coop on radio and Mark Followill on TV will handle the moment with grace and eloquence. This will be time-capsule stuff ... and it will look and sound just right.
DONUT 6: Ex-Mavs Check-In 
Deron Williams is up and running after being granted his freedom from Dallas, and is contributing to the LeBron-led cause in Cleveland. Andrew Bogut, who was granted his freedom (in a different way but with a similar result) to join the Cavs?
Not so much up-and-running.
Just a tick into his Cavs career, Bogut was involved in a collision and sustained a broken leg.  MFFL discussion here.
DONUT 7: Ex-Mavs Check-In Redux
Chandler Parsons swung into DFW last week and his involvement was inconsequential in a Mavs win. Then he swung back home to Memphis and ...
"I suck right now," Parsons said. "There's no sugarcoating it. It is what it is. I'm just going to continue to work, continue to grind."
So ... he understands the impatience of fans, right? Because he "sucks,'' right?
"A little shocking," Parsons told ESPN of the booing he heard in the Grizzlies' last home game. "Look, I signed a four-year deal. I didn't sign a one-year deal. The team expectations for me are to go very slow. It's going to be a long process. ... I think it's a little premature (for Memphis fans to boo). But I get it."
Yeah, I'm not sure he does.
We went through the same process, in a way, last week when Chandsome visited here. Some Mavs observers/Parsons apologists wondered why DFW fans booed him -- or pretended to wonder.
Chandler Parsons is a high-priced, high-profile "star.'' The "price'' alone doesn't bring expectations and awareness; the profile does. It's absolutely natural for Memphis fans to ponder the same questions Dallas fans pondered, and still ponder: Is the focus absolutely where it needs to be ... or is the focus diluted because of Parsons' desire to be a "hot commodity'' on the celebrity circuit?
And if you don't think that is a legit question, then you don't have a full grasp of all the reasons the Mavs' lieutenants successfully convinced Cuban to pass last summer on retaining him.
DONUT 8: The Numbers Game
The Dallas Mavericks have defeated the once-proud Lakers in 13 straight meetings. 
DONUT 9: The Iconic Dirk
Sometimes we wonder, "Is it just us? Does the world get it?''
We certainly used to ponder this while griping about the paucity of Dirk highlights on SportsCenter and Dirk covers on Sports Illustrated.
https://twitter.com/dallasmavs/status/838864281441447937
But yes, "icon'' is the word. And the world gets it.
DONUT 10: Mama Bears and Papa Bears
To paraphrase the old line, "Some of my best friends are Baylor people."
And I mean it. It is not necessarily an exaggeration when Bears women's basketball coach Kim Mulkey says of this accomplished institution, "These kids are on this campus. I work here. My daughter went to school here, and it's the damn best school in America."
https://twitter.com/JohnElizondo25/status/835618524819226625
But while that really may be the truth, and is certainly her truth, the content of Mulkey's rant is not the entire truth. It was a lie, or at least a lie of omission, when Mulkey, on the court Saturday after yet another of Baylor's Big 12 title wins, grabbed a microphone, barked out tone-deaf platitudes, and then oddly, grinned sheepishly as she demonstratively and literally dropped the mic ... as if her words are the last words.
They are not.
Coach Mulkey has since apologized for her choice of words. And I've written a column about it all, here.
DONUT 11: A 50-Win Team?
On DB.com Boards, CJeter24 writes that Dallas is:
15-9 with Curry as a starter. (51-win pace)
Likely going to up to 18-9 after our next 3 games (Facing the three worst teams in the NBA)
That's a 54-win pace. 
Since Noel joined the team we are 4-1 of.
We are scoring 99 points per game and allowing 92.2 points per game.
That is a 6.8 ppg differential. That is good for 4th best in the NBA and Western conference. Top 3 are the top 3 in the west, the Warriors, Spurs and Rockets.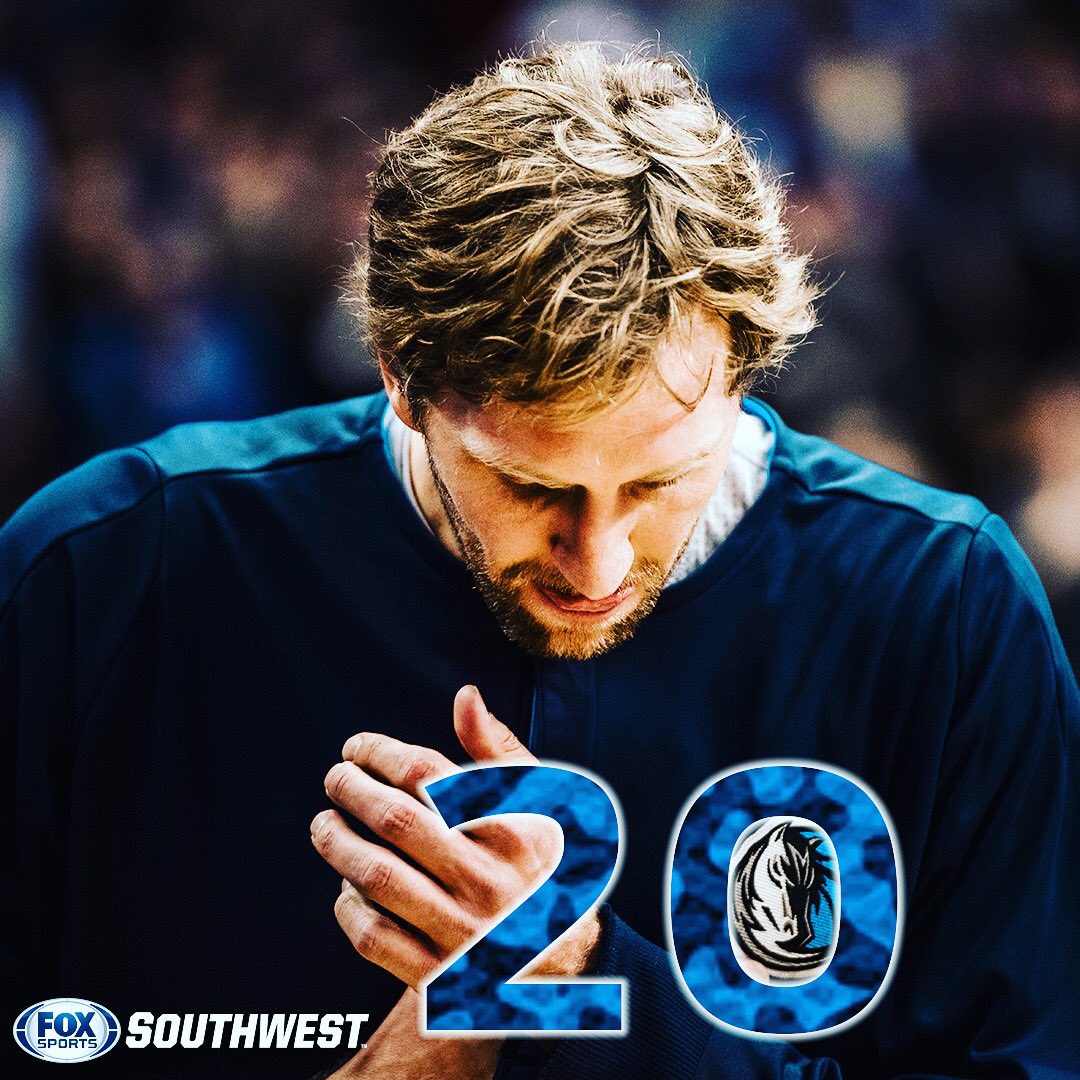 So ... are the Mavs, as presently constructed, a "50-win team''? A smart discussion here.
DONUT 12: The Final Word
"I wanna play within the system. I just don't want to hoist shots to get it. I want to play a smart game and help the team win. We're still chasing a playoff spot, and wins right now are more important. Whenever it happens, it happens." — Dirk Nowitzki.