For a lot of lottery-bound NBA teams, this year's draft represents a chance to turn things around, and find a superstar in the making. And free agency, if you can carve out the room, can do the same. To be fair, that level of acquisition happens all-too-rarely. What can be just as difficult is finding a guy with loads of talent and upside, who is also a good fit culturally within the franchise. 
DeMarcus Cousins is a superstar talent, but he did not fit the culture in Sacramento. The same could be said for Dwight Howard in multiple places, as well as a plethora of other young stars.  Kawhi Leonard, however, was that perfect fit for the San Antonio Spurs, and he has turned into a top-five player, an annual MVP candidate, and has his team contending for yet another NBA title. 
For the Dallas Mavericks, that culture fit, led by Dirk Nowitzki and Rick Carlisle, is a major factor in their talent acquisition and development. It has attracted players such as Tyson Chandler, Jason Kidd, and more recently Wesley Matthews, Harrison Barnes, and Seth Curry. It also powered the trade for Nerlens Noel, who was seen as both a need, as well as a perfect fit within the franchise. 
Listen to Mavs owner Mark Cuban this week and you hear him talking about "need and fit.''
"We got to get better at point, there's no question," Cuban said from Sacramento. "If we can't do it in the draft, we'll look at free agency and see what we can do. Yogi is going to get better. Seth will continue to get better. I'd love to see Nico (Brussino) play some point forward and see how that works. He's probably one of our best passers.
"We'll have depth, but we have to get that one pass-first point guard. That's what we don't have."
Dallas does have Yogi Ferrell, and he's a "find.'' But he's still learning to get the ball to Dirk Nowitzki; indeed, we think that's precisely what Cuban is thinking about while uttering this comments. So Yogi as the backup to ... whom?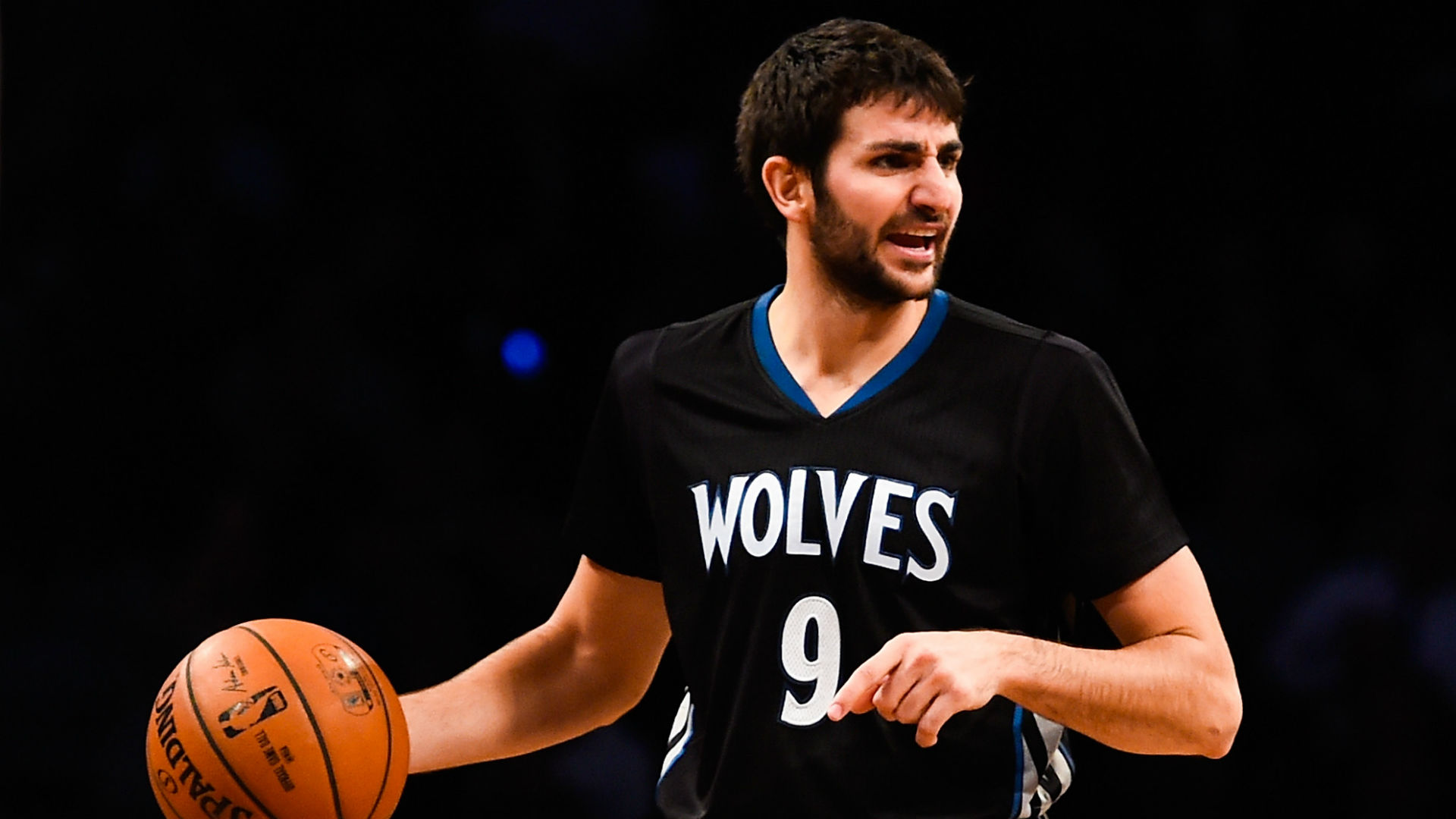 DallasBasketball.com sources tell us to not put a positive checkmark next to the name of Ricky Rubio. He's just 26, but during all this time in Minnesota, while he is certainly "pass-first,'' he isn't close to "shoot-second'' -- and we're fairly sure Cuban's desire here for a passer doesn't mean he wants the next Mavs PG to be a poor shooter. (We cringe at the vision of Rick Carlisle having to figure out how to run a screen-and-roll game when defenders aren't bothering to stick with Rubio.)
We say this (or, actually, the Mavs hint at this to us) knowing full-well that Rubio is a client of Dan Fegan, a friend to the Mavs, and that his $14-mil a year for the next two seasons isn't really prohibitive.
Are there scenarios that can be envisioned here? We suppose. Our David Lord's "file'' on a Rubio pickup:

1 I would gladly take Rubio at the right price.
2 By all appearances, Minny was willing to give Rubio away at the deadline, to anyone who would take him. Wanted to be out from under his deal. So ...
3 Rubio in July for cap room, essentially? If (but only if) the Mavs don't draft a PG, then yes please.
4 Rubio in June around draft time (or July, too) for Matthews? Yes please.
5 Rubio for Powell? In July it works as a 1-for-1, and yes please to that. 
6 But "for Powell" won't work in June as a 1-for-1, and the most practical way to fix that would be to add Mejri or Hammonds to the deal. Do the Mavs think Hammonds has a future on their roster? If not then yes please include him and be done.
7 Minny asks the Mavs to include a 1st round pick in any scenario above? Nope. I'm out.
But wait. He's not a free agent. And Cuban said "draft and free agency.'' (In another part of this conversation he mentioned wanting to try to find a player who would make Harrison Barnes "our second-best player.'' But we think that is a separate thought.) Maybe this applies to Eric Bledsoe in Phoenix, too; he's slated to make about $15 mil a year for the next two seasons. He may be unhappy there ... but he's also smallish and injury-prone. We'll do more research here, with the point being to explore whether Dallas thinks a change of scenery might bring out the "star'' in him.
But, if it's not a trade ... How about Jrue Holiday?
Holiday is one of seven NBA guys this season averaging at least 15 points and seven assists. The others? Russell Westbrook, James Harden, LeBron James, John Wall, Chris Paul and Jeff Teague. He's 26, he's the "right kind of guy'' according to NBA personnel people who admire his approach to the game, and he's unrestricted, due the sort of $20-mil-plus-per-year "young max'' deal that Dallas can work to create.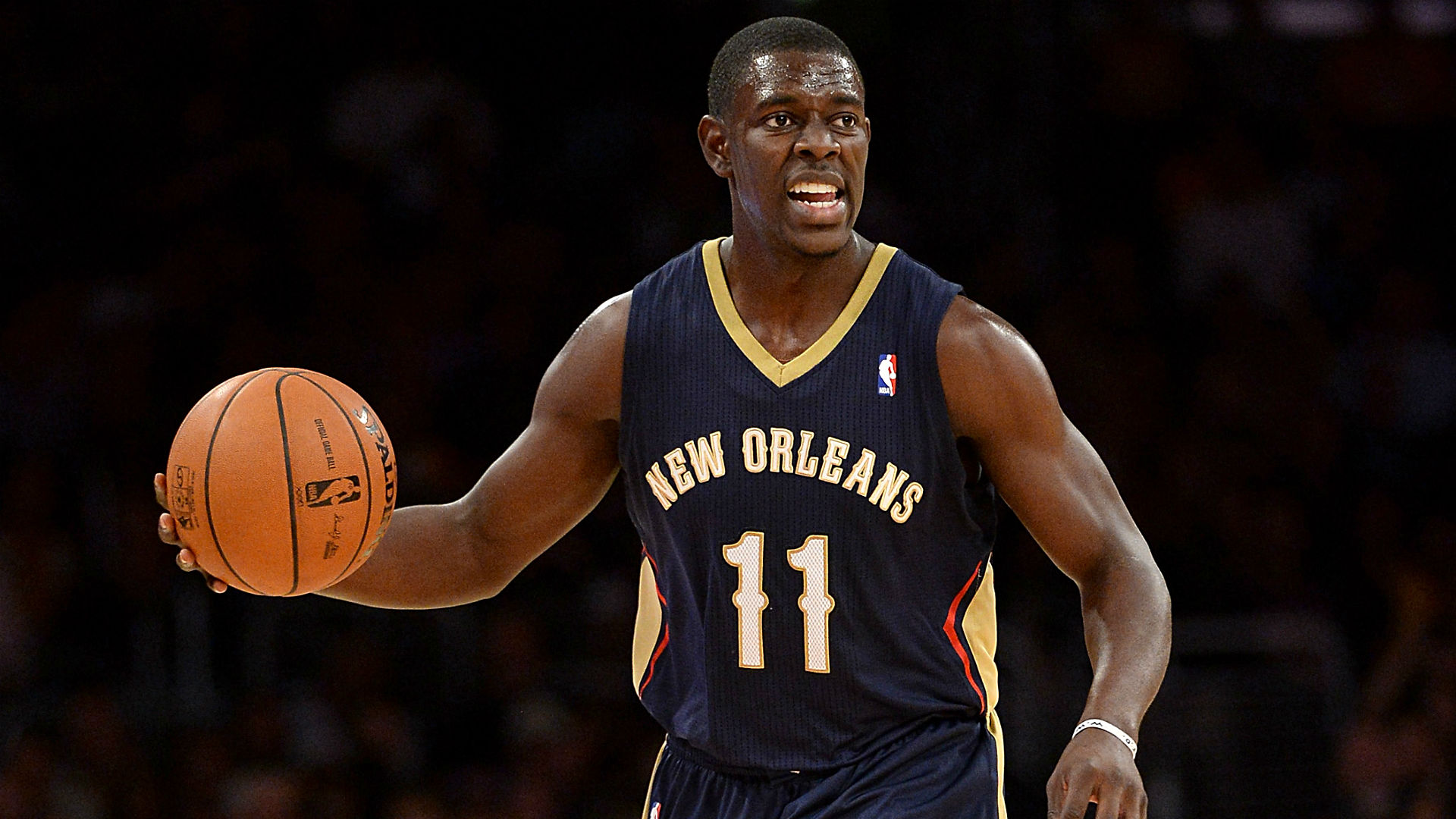 Is Holiday a "pass-first'' PG? Well, he's pass and shoot. Two dimensions are better than one, and we think Cuban's comments are about passing skill and unselfishness, not an inability to score.
At one point, we believed Dallas' top three summer targets would be Otto Porter, then Nerlens Noel, and then Holliday. What if they could secure two of the three? We posed the question to a Mavs source and got this frank answer: "It's too early to have all the info we'll need (to know.''
So ...
Short of acquiring a proven All-Star like Holliday, who will certainly be money-whipped by a Pelicans team desperate to keep him, we (and the Mavs) look to the draft. As for need and fit in the 2017 NBA draft, there is one player who might just be exactly what the Mavs are looking for in both areas—De'Aaron Fox from the University of Kentucky. 
Our Matt Galatzan with the breakdown:
https://www.youtube.com/watch?v=lG27R3AVTwg
Athletically, Fox has everything you are looking for in a point guard in today's league. He possesses blazing speed, superior ball skills, and great vision and touch passing the basketball. He can slice through the lane at will, and finished very well around the basket. He also utilizes a solid mid-range scoring game, though his three-point shot could definitely use some work. 
His decision-making, which was suspect coming out of high school, steadily improved as his freshman season at Kentucky progressed. 
As Kentucky's starting point guard, Fox averaged 16.7 points, 4.6 assists, and 1.5 steals per game. He also shot 47.8-percent from the field (52-percent inside the three-point line), and was a 74-percent free throw shooter. 
And as you can see below, his advanced stats (which include a 54.8-percent true shooting percentage, and a 22.6 PER) are just as impressive.
https://www.youtube.com/watch?v=NVuoR5BC6Kg
Defensively, Fox has elite quickness in both his hands and feet, as well as all of the toughness and grit you can find in a 19-year-old. He is an elite on-ball defender, has long arms, and can anticipate and jump passing lanes with the best of them. Thanks to the tools he has at his disposal both athletically and mentally, Fox is one of the few prospects in the draft who has the ability to be elite an elite lock-down defender. 
Against even the best competition Fox excelled. 
https://www.youtube.com/watch?v=Szy5vqpKL4Q
Fox faced all-everything and likely No. 2 overall prospect, Lonzo Ball, twice this past season, once in December, and once in the Sweet 16 of the NCAA tournament. Fox dominated both matchups going away, averaging 29.5 points, 6.5 assists, and 1.5 steals against Ball, including a 39-point outburst in the NCAA tournament.
He also controlled Ball on the other end of the floor, holding him to an average of just 12 points per game. 
https://www.youtube.com/watch?v=bb02UydQsqI
Equally as important as Fox's athletic talents however, are his character and 'basketball soul' fits with the Mavericks. By all accounts, Fox, like Holliday, is fantastic kid. He interviews well, has little to no obvious flaws in his character, and is driven competitor… All things that the Mavs value extremely high. 
In an age where one-and-done players are simply counting the days until their first paycheck, it is rare to see one of those guys who truly cares about both his team, as well as his fans. Fox, as you can see below, was most definitely one of those guys. 
https://www.youtube.com/watch?v=ryVKjAyLhus
The easy comparison athletically and stylistically for Fox would be German national and uber-upside point guard Dennis Schroeder of the Atlanta Hawks. Both guys are fast, and need to develop a better jump shot to take their respective games to the next level. 
There is an argument to be made that Fox is a sub-par shooter. Is "pass-first'' enough of a strength to overcome that possible weakness?
For us, assuming he can develop that long range into a weapon, can be something more in the vein of former Kentucky standout and Washington Wizards' star John Wall. Much like Wall coming into the league, Fox will be one of the fastest player in the NBA when he first steps foot on a professional court. He also has the talent, basketball IQ, and drive that Wall owns in spades. 
Alongside guys like Harrison Barnes, Seth Curry, Wesley Matthews, and Nerlens Noel (and with the mentorship of Dirk), Fox would be a perfect fit in Carlisle's on-court system, can have a chance to be a lynchpin of a new young, athletic core, and can fit nicely, too, into the "culture'' that Mavs owner Mark Cuban thinks might be the most important factor of all. (Worth noting: We believe the Mavs feel similarly, in terms of the qualities of the person, of Euro guard, Frank Ntilikina, who we write about here.)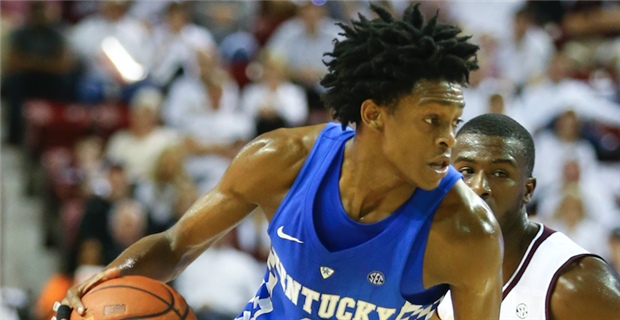 Of course, with Fox' draft stock rising quickly, and the Mavs so full of pride that they don't want their draft position to slip -- an issue Rick noted in wake of Dallas' win on Sunday at Milwaukee -- the question won't be whether or not the Mavs are interested, but rather, will De'Aaron Fox be available? And even if he or someone akin to him is, might that rookie sit on the bench and learn from a new Mavs point guard along the lines of a Jrue Holliday?