Dallas Mavericks coach Rick Carlisle insists his team, even post-playoff-elimination, will spend the stretch run keeping its "foot on the gas.''
But tonight at Sacramento, the Mavs figure to have fewer feet.
Despite already seeing their playoff hopes shattered going into Sunday's matinee matchup in Milwaukee, The Mavericks — to their credit a prideful bunch and part of a prideful organization — sit at 32-44 after their surprising Sunday matinee win at Milwaukee. They'll try to do it again tonight in a 9:30 tip against a woeful 30-47 Kings team that is also playing out the string.
And they'll do it without Wesley Matthews (rest) and maybe without Dirk Nowitzki (sore right Achilles, Seth Curry (shoulder), JJ Barea (rest) and Harrison Barnes (rest), all of whom are listed as "questionable.''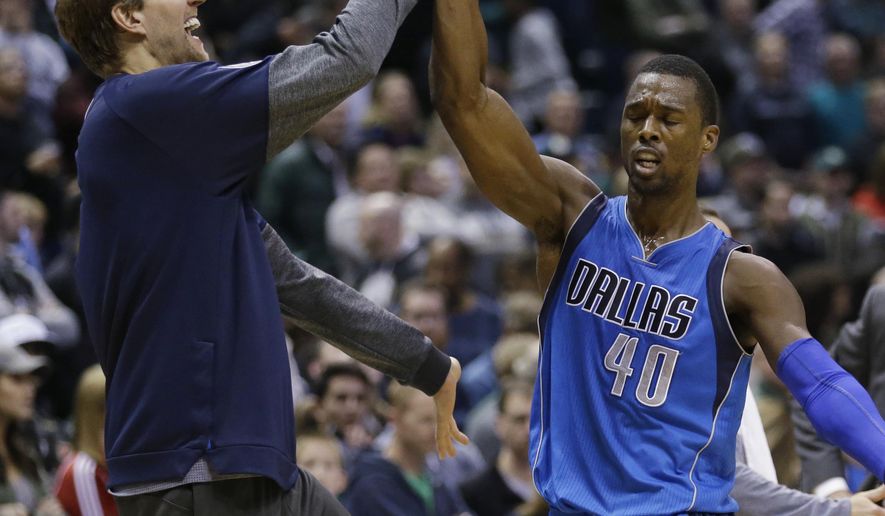 "At this point, we're playing for the competition and playing with pride," Barnes said. "We're trying to build for next season.''
We've argued that part of that "build'' can include more playing time for more kids … and that if that happens to lead to a few more losses in these final six games of the 2016-17 season, which leads to Dallas bettering its lottery position (the Mavs are presently in ninth, a game off of Minnesota) … well so be it.
The Kings, by the way, have reason to think the same thing. They are in the No. 7 slot, a game back of the Knicks.
The game (airing locally on TXA 21 and 103.3 FM ESPN with the DBcom GameThread here) will be followed by a quick trip down the coast to LA for a back-to-back game against the Clippers. That's the sort of game Dallas can lose even with all of its feet, its pedals and its gas. The Kings? In their post-Boogie era, they are passing the baton to Buddy Hield, who was named the Western Conference Rookie of the Month for March. And while they have won three of their last five, they are looking to the June draft to push their gas, as they will have two picks in the top 10 or so (including New Orleans').
The teams have met twice, both games blowouts. Sacto lost 120-89 loss in Dallas on Dec. 7, but rebounded for a 99-79 home win on Dec. 18.
Tonight? The Kings will look different.
The short-on-feet Mavs likely will, too.
But Carlisle suggests that no matter who plays, there will be a recognizable theme.
"We've got a high-character group,'' he said in Milwaukee. "I mean, just look at our entire season. With our start at 2-13, it was really difficult, and guys have continued to play hard and play together the entire time. Just because we're officially out of the playoffs … we were pretty much out of it a while ago. We're going to keep playing. That's the kind of guys we have."