In the latest edition of Mavs Donuts, our Mike Fisher raised the question on whether or not Rick Carlisle could out-tank Greg Popovich in this Friday matchup at the AAC. Considering how Pop deploys his troops on rest nights (which seem to come against the Mavs quite a bit lately) it was a perfectly valid question to ask, and If this outing proved anything, it's that the Mavs are indeed all in on "Team Draft Pick,'' as Rick and the Mavs fell to the Spurs 102-89. 
"It's a tough part of the year for everybody at this point,'' said Wesley Matthews. "Obviously, everybody had playoff aspirations and that's how we played but what we just tell everybody is, 'We have the best job in the world.' We got to play with pride. It's basketball. We love it. This is what we do. So, we have to leave it out there regardless of what our situation is. And as far as the young guys, it's an opportunity.''
That about sums it up. (More Mavs Quoteboard here.)
At one point in the first half, and with their usual starters on the floor, the Mavs jumped out to a 16-point lead. Shots were falling for Dirk Nowitzki (eight points on 4-of-6 shooting) and Harrison Barnes (eight on 50-percent shooting). Nerlens Noel (eight points and nine boards) was a menace, and J.J. Barea (eight points and eight assists) was dealing dimes. 
San Antonio closed the gap to 11 at the break, and that's where 'Team Tank' came alive.
To start the second half, the Mavs trotted out a lineup consisting of Yogi Ferrell, Dorian Finney-Smith, Nico Brussino, Dwight Powell, and Noel. Dirk, Wes, J.J., Devon and HB were done, and the tanking was on. 
By the time the fourth quarter came around, the Mavs had even deployed a lineup consisting of four undrafted rookie free agents, and one rookie second-round pick (A.J. Hammons). At that point, Pop's system took control of the flow of the game, and the Spurs blew past the Mavs, ending the third on a 17-2 run, and outscoring the Mavs 27-20 in the fourth quarter.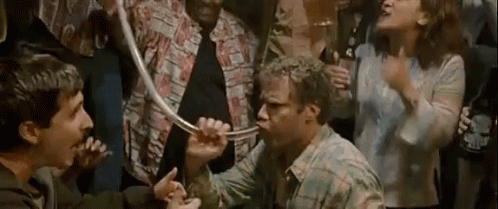 Dwight Powell was the Mavs' leading scorer with 12, while Yogi (the only other Mavs in double figures) had 11 points and five assists in 30 minutes. 
Said Rick: "Our young guys had this opportunity, they're going to have to do better, I'm going to have to lead them and direct them a little bit better."
No, no, Coach. Y'all did just fine.
The Spurs were led by rookie Bryn Forbes' career-high 27-point outburst, as well as 19 points from long-distance sniper Davis Bertans, who was 5-of-9 from beyond the arc. Former Mavs forward David Lee also had a nice game, adding 16 points, 13 rebounds and five assists in 31 minutes off the bench.  
The loss kept Dallas (32-47) a game back of the Minnesota Timberwolves (31-48), who led the Utah Jazz through most of the first three quarters, but would ultimately fall short in Salt Lake City in a close contest.
Sacramento (31-48) didn't do much to help the Mavs either, as they fell to the lowly Los Angeles Lakers on the road. Somehow, even at their lowest point, the Lakers are still finding ways to make Mavs fans angry. 
If you're keeping score at home, that's one game separating three teams in the lottery standings, with three games to go.  
MAVS REMAINING GAMES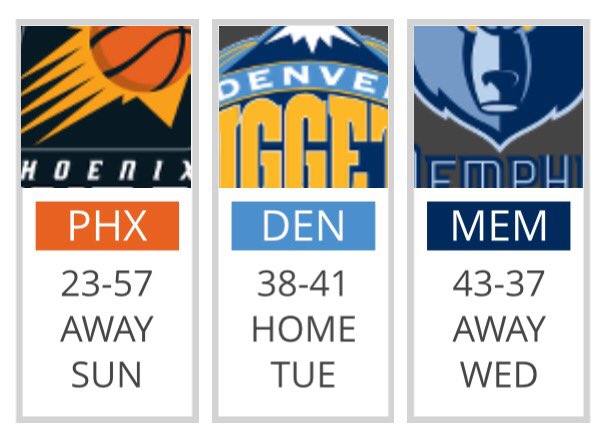 TWOLVES REMAINING GAMES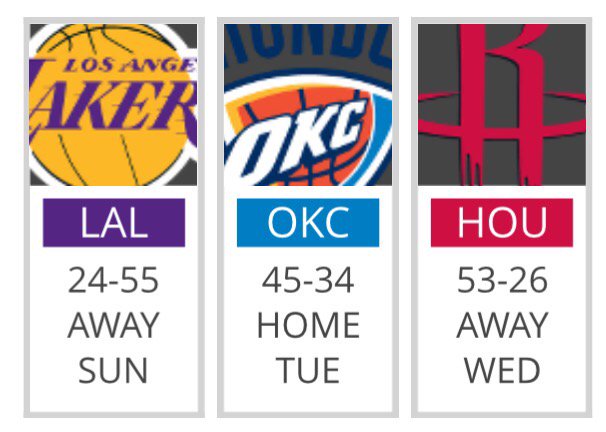 KINGS REMAINING GAMES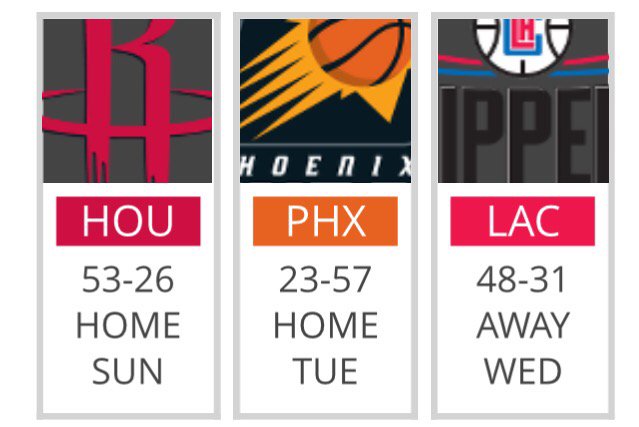 With so little margin for error — or, "margin for success'' — separating these teams in their quest for draft-pick supremacy, to the loser will go the spoils. All three still have two playoff teams left on the docket, as well as a date with a bottom feeder before the season is over. 
Where the Mavs might hold a twisted sort of edge is in the identity of their bottom-tier opponent, the Phoenix Suns. 
The Suns, and Devin Booker most specifically, have been a major problem for the Mavs this season. Phoenix has won two of the previous three meetings, while Devin Booker has averaged north of 32 points per against Dallas this season. 
Moreover, Booker seems to like playing against the Mavs for whatever reason, so I wouldn't expect those numbers to change too much in Sunday's 5 p.m. road tip. Hopefully that result can mirror this one.
"It was a learning opportunity for guys to go in and play more minutes than maybe they're used to," Barnes said of the loss to the Spurs. "It was a good growing experience for them, and they've just got to continue to get better."
Yup. Meanwhile, the Mavs record need to continue to get worse.