Mark Cuban is no stranger to controversy and entrepreneurship. So I suppose it should be no surprise when the Dallas Mavericks owner tells me of his admiration for the father of top NBA Draft prospect Lonzo Ball.
"I'm kind of liking his dad," Cuban tells me. "He is an entrepreneur. He is creating a company from scratch, which isn't ever easy. I like it."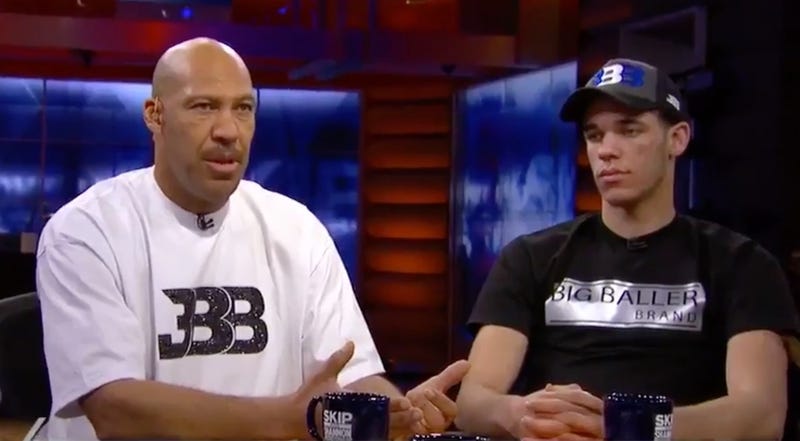 What Father Ball is also creating is a level of buzz  that many observers find off-putting because in the process of promoting Lonzo (and his two younger sons) and their  "Big Baller Brand" he has also found ways to insult everyone from Michael Jordan to Steph Curry to potential customers.
https://twitter.com/Lavarbigballer/status/860278921396314112
On Monday, the senior Ball was on FS1 answering a question about why Jordan (who Mr. Ball has claimed he could beat in a one-on-one game) didn't charge $495 for sneakers, as the Ball family is doing with Lonzo's signature shoes.
"Because (Jordan) ain't Lonzo Ball, that's why,'' LaVar replied.
ESPN sports-business reporter Darren Rovell has suggested that Ball is a marketing genius, and while that may be so in terms of publicity, it hasn't resulted in the "billions'' of dollars worth of shoe sales LaVar is predicting. (The number of ZO2s actually sold apparently is in the "hundreds.'')
Nevertheless, there is a strategy to challenging the icons and the "gods'' of basketball" … leaving one to wonder if the dad's "marketing stragegy'' might get in the way of the son's career success.
Lonzo Ball was a star in his single season at UCLA (the DB,com scouting report on him is here) and is likely to be a top-three pick in June's NBA Draft. LaVar has suggested that his son will only play for the Lakers, who are likely to pick third. That may come to fruition. Or, the lottery balls might fall in favor of a team like Dallas, which is likely to pick ninth, but has a 1.7-percent chance at the No. 1 overall pick and a 6.1-percent chance at being in the top three.
https://twitter.com/fishsports/status/862357078953926656
The Lottery is Tuesday night; Cuban tells me Dallas front-office special assistant Michael Finley, the former Mavs standout, will represent the club. I've been told that Markelle Fultz is most likely to be atop the Dallas board. (The DB.com scouting report on Fultz is here.) But what if somehow Lonzo Ball becomes available to the Mavs? Would Cuban — the billionaire who long before becoming a high-profile start-up investor on the TV show "Shark Tank'' was investing and mentoring as a matter of habit — welcome the Ball family into the Mavs family?
"What (the senior Ball) has really done is gone from 'concept' to 'product' to trying to generate sales and trying to be profitable,'' Cuban tells me, indicating that he has no problem with the Balls' approach.  "This country can never have enough entrepreneurs. I think it's great!''