Third-year wide receiver Cody Latimer looked like a different player in the Denver Broncos preseason opener at Chicago. He led the team with seven receptions (on eight targets) for 82 yards. 
Latimer also threw in a special teams tackle, an aspect of his game that heretofore had become his forte. 
But maybe not for much longer, because he was a beast in the passing game. Not only were his routes crisp, he was physical and sure-handed. And we finally got to see him use that 6-foot-2 frame to his advantage on the field. 
Latimer mand-handled the Bears corners assigned him in coverage and had several broken tackles on the night. 
http://www.scout.com/nfl/broncos/story/1688594-mhh-premium-how-you-can-s... Seeing him in action, catching balls from the likes of Trevor Siemian, it's clear that something has changed. Sure, you can chalk it up to experience and having a full season in Gary Kubiak's system under his belt. But there's more to it than that, according to Latimer. 
Our old friend Jake Marsing, now of 5280 Sports Network, was at Dove Valley Saturday for the Broncos practice. Latimer was made available to the media afterwards, and shed some light on how this year is different than his first two in with the Broncos. 
"For me, it's just not being so nervous," Latimer said. "You know, I was always nervous with Peyton around. I didn't want mess up for him and things like that. This year, it's like a fresh start for me. So, if I go out there, if I mess up, I mess up. I'm gonna run fast and play fast."
Clearly, Latimer has been reborn. He parlayed a great training camp into a phenomenal performance in Game 1 of the preseason. Without him thinking so much, the athlete inside is finally flashing on the field. We're seeing the natural talent that sparked GM John Elway's decision to invest a second round pick in the former Indiana Hoosier.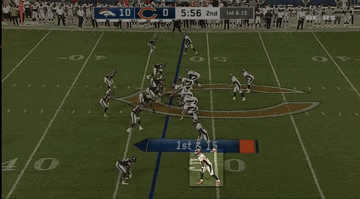 *For a full All-22 film review of the top plays from the Chicago preseason game, sign up for premium membership.*
It's apparent that Latimer is playing with much more confidence this time around. 
"I don't have to do a lot of thinking," Latimer said. "I know the offense, so I can just go out there and just run. I don't have to think so much and worry about things. I just go out there with confidence and make plays."
Latimer has taken control of the No. 3 wide receiver slot on the team. And that's just as the front office and coaches would have it. You need your second round picks to make an impact on gameday. 
Cody Latimer is well on his way to finally doing just that, now that Peyton Manning has hung up his cleats. 
Chad Jensen is the Publisher of Mile High Huddle. You can find him on Twitter @ChadNJensen.
Follow Mile High Huddle on Twitter @MileHighHuddle and on Facebook.
To get instant Broncos notifications, download the NEW Scout mobile app for iOS HERE! 
null