The true measure of a team is how they handle adversity. 
Right now, the Denver Broncos are facing some truly arduous waters. Not only are they coming off their first loss of the season to the Atlanta Falcons, they're also going on the road in the division for the first time this year without their head coach. 
Gary Kubiak, suffering from a complex migraine condition, will not travel with the team and has been given the week off. Special teams coordinator Joe DeCamillis has been named the interim head coach. 
http://www.scout.com/nfl/broncos/story/1716715-mhh-predicts-broncos-vs-c... But wait, there's more. 
Denver's starting quarterback, Trevor Siemian, is coming off a sprained AC joint in his left shoulder (non-throwing), and although he's expected to start on Thursday night, he's not going to be 100 percent. He might be 4-0 as a starter, but Siemian is in only his second year and it remains to be seen how he handles playing through pain. 
The Broncos are at a critical point in their season. This isn't the AFC West of old, where most of the other teams are below .500. The 4-1 Oakland Raiders are poised to challenge the Broncos for the divisional crown Denver has won for five consecutive seasons. 
This is an important game. We saw how last year's squad performed when faced with adversity. But the jury's still out on their 2016 counterparts. Following Thursday night's bout with the San Diego Chargers, we'll know far more about Denver's team character than we do at this moment. 
What must Denver do to emerge victorious? Let's get to the keys. 
Protect Siemian At All Costs
And I mean all costs. At the risk of sounding hyperbolic, the performance of Denver's offensive line in Week 5 was downright shameful. Left tackle Russell Okung and center Matt Paradis had their moments but collectively, the O-line was a mess last week. In his first career start, the big boys up front let Paxton Lynch down. 
For the last three games, the Broncos have been unable to run the ball with any modicum of authority. They managed only 84 yards against Atlanta's far-from-dominant defense — a front seven missing two of their three starting linebackers. 
Ty Sambrailo punctuated his uninspiring performance, dating back to Week 3, with an embarrassing display in Week 5. Many of Denver's struggles to run the ball can be laid at Sambrailo's feet.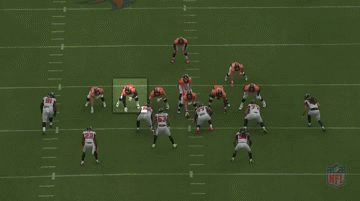 Vic Beasley sacked Lynch 3.5 times — at Sambrailo's expense. In the play above, you can see Sambrailo's failure to execute on a 3rd-&-1. He botched his cut-block, and then served as a roadblock in the cutback lane C.J. Anderson tried to plow through. Paradis was beaten on this play as well. 
It's time to turn the ship around. From what I've been told, right tackle Donald Stephenson is expected to return to the starting lineup on Thursday night and it could not come at a better time. 
Siemian is dealing with his second shoulder injury of the season. He injured his throwing shoulder in the preseason vs. San Francisco, attempting to tackle safety Eric Reid on an interception. 
There are durability concerns regarding Denver's starting QB and it's up to the O-line to keep him upright. San Diego has 12 sacks on the season.
Rookie first-rounder Joey Bosa returned to game action last week and in less than 30 snaps managed to net two sacks and four tackles.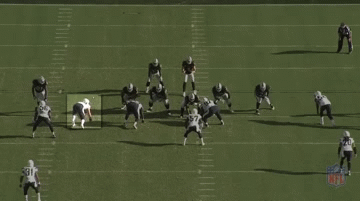 Outside linebacker Melvin Ingram has traditionally been very productive vs. the Broncos. And Kyle Emanuel is sneaky good as an edge rusher. 
If they want to win this game and keep their starting QB healthy, the Broncos must protect Siemian, even if that means keeping a tight end in to block. Welcome back, Virgil Green.
Siemian's quick release should help them in that effort and hopefully Paradis and company will be resolved to get back to basics and focus on technique and execution against the Chargers.
C.J. Needs To Be C.J. 
There's absolutely no question that Denver's O-line has been in dereliction of duty over the last three games, but the good running backs still find ways to create. C.J. Anderson is being paid like one of the top running backs in the league. 
The 2014 Pro Bowler got off to a great start this year, accumulating 232 yards from scrimmage in the first two games. He hasn't topped 50 yards rushing over the last three games, despite getting the lion's share of touches. 
In the past, when Anderson's performance falls off, it's typically due to some kind of nagging injury. But he hasn't been on the injury report. 
Anderson got paid because he's one of those rare running backs who thrives on contact, picking up additional yardage. We saw him do it in Denver's first two contests — spinning through tackles, keeping his legs churning and fighting for those extra yards. 
But he hasn't been the same player since Week 2. I talked about protecting Trevor Siemian. Running the ball goes hand-in-hand with that. 
It's time for C.J. Anderson to step up and help lead Denver's floundering offense. 
Shut Down Antonio Gates (Third Down)
San Diego has already lost arguably their top-two offensive players not named Philip Rivers — Danny Woodhead and Keenan Allen. As a result, Rivers is having to forge new bonds with different role players and strengthen old relationships. 
Antonio Gates is one of those flames of yore. 
http://www.scout.com/nfl/broncos/story/1715958-what-is-holding-denver-s-... He might be 36 years old, but he remains one of the savviest tight ends in the league. He knows how to use his frame to get open and the chemistry he and Rivers have is among the greatest one-two punches in league history. 
Gates is also a player who has a track record against the Broncos replete with prolific production. On the season, he's missed two games, but he still has 10 receptions for 65 yards and two touchdowns. Rookie TE Hunter Henry is slowly being worked in to pass the proverbial torch. 
Gates, however, is still the cock of the walk and is at his most dangerous on third down. One of San Diego's go-to plays on the money down involves Gates. And we've seen it many times before vs. the Broncos. 
A pivot route. 
When the Chargers need to pick up 4-8 yards, Gates will be deployed. He'll lineup in the slot and make like he's going to slant over the middle. Then, he'll pivot to the outside and push off the defender to create separation (within five yards, which is still a penalty but rarely called). Here's an example.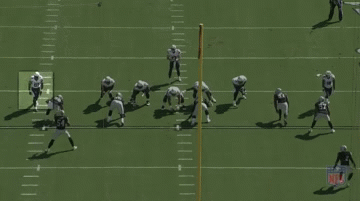 On this play, Gates executed it to perfection but the Oakland linebacker was able to get a powerful punch on the ball and pop it out for the turnover. The Broncos will be expecting this. But it's been successful in the past, especially when Gates is lined up on a cornerback, like Chris Harris, Jr. 
Yes, the Broncos have to pressure Rivers. Yes, they need to take the ball away. But stopping the Rivers-to-Gates connection on third down will be key. 
Chad Jensen is the Publisher of Mile High Huddle. You can find him on Twitter @ChadNJensen.
Follow Mile High Huddle on Twitter @MileHighHuddle and on Facebook. 
To get instant Broncos notifications, download the NEW Scout mobile app for iOS HERE! 
null