After preparing for more of a finesse offense in the Jacksonville Jaguars last week, the Denver Broncos will have to prepare for the old-school, smash mouth offense of the Tennessee Titans this week at Nissan Stadium in Nashville.
http://www.scout.com/nfl/broncos/story/1719434-get-si-subscription-with-... Coming off of the 20-10 win over the Jaguars on the road last week, the Broncos will now catch the Titans on the road as well, but this time the Titans are coming off of a bye week, allowing them an extra week of preparation for the Denver defense.
The last time we saw this team, the Titans were busy racking up yardage against the Chicago Bears in a 27-21 win in Week 12. Heading into Sunday's game against the Broncos, the Titans currently sit sixth in the league in total yards per game (382.2), 18th in passing yards per game (240.8), third in rushing yards per game (141.5) and eighth in scoring, with 25.8 points per game.
While not overly explosive in terms of passing, the Titans usually do most of their damage in the second half after wearing down opposing defenses with the likes of DeMarco Murray and last year's Heisman Trophy winner Derrick Henry on the ground, adding in the mobility of Marcus Mariota outside of the pocket as well.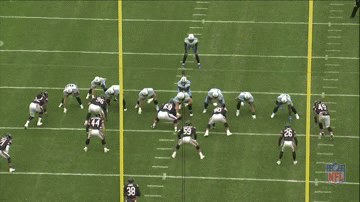 Murray sits second in the league in rushing yards (1,043), while Henry has chipped in with 312 yards on the ground. The duo averages well north of 4.5 yards per carry, which is a testament to the dominant offensive line the Titans deploy on a weekly basis.
Here's how they'll look left to right on Sunday:
LT: Taylor Lewan
LG: Quinton Spain
C: Ben Jones
RG: Josh Kline
RT: Jack Conklin
Clearly, putting as much emphasis on the offensive line as possible has paid off in a big way for Head Coach Mike Mularkey and the Titans as first round picks Lewan and Conklin have developed into arguably the premier bookend tackle duo in the NFL, while free agent signee Jones has been exceptional at center all season long.
With the guys up front dominating on the ground, the Titans have been able to rely heavily on Murray and Henry, putting Mariota in the best possible position to succeed week after week.
As a passer, Mariota has had an impressive season season for the Titans. Through 14 weeks, Mariota has 2,998 passing yards, 25 touchdowns and eight interceptions, which is nearly identical to Pittsburgh's Ben Roethlisberger's numbers.
What Mariota does really well though is bring an added element on the ground, where the second-year quarterback has rushed for another 310 yards and two touchdowns for Tennessee.
He brings a certain element that the Broncos really haven't seen this season outside of maybe Cam Newton and the Carolina Panthers in Week 1.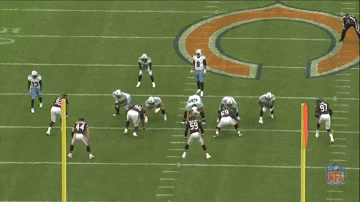 Utilizing the read-option with a power rushing attack, the Titans are able to pick up tons of chunk yardage without having to put the ball in the air. That benefits the Titans philosophy of ball control, which they do a great job of on a weekly basis.
Where Mariota has really emerged this season is as a passer, thanks to the likes of Pro Bowl tight end Delanie Walker and dynamic receivers Rishard Matthews, Tajae Sharpe, Harry Douglas and Kendall Wright.
Overall, Walker (47 receptions, six touchdowns) and Matthews (46 receptions, seven touchdowns) are Mariota's go-to receivers.
Some of these passes from Mariota are simply incredible pinpoint throws from a second-year quarterback whom many had doubts about coming into the NFL as a dual-threat quarterback.
Overall, the Titans won't scare anyone on paper outside of Mariota, Murray and Walker, but they're a sound team that has really gelled this season offensively and appears to have turned a corner.
Denver will have its hands full on the ground with Murray and Henry, while Mariota will be tough to contain in the pocket due to his legs. Fortunately for the Broncos, Tennessee's defense is one of the worst in the NFL, so this one could be a shootout of sorts. 
To get instant Broncos notifications, download the NEW Scout mobile app for iOS HERE! 
Josh Carney is a Featured Writer for Mile High Huddle. You can find him on Twitter @JCarney_Sports.
Follow Mile High Huddle on Twitter @MileHighHuddle and on Facebook.
null