The
Dallas Cowboys
are packed for camp in Oxnard ... and are packed with football information. Three DBs in particular have been very cooperative with CowboysHQ as we get you ready for camp, too!
We visith with
Brandon Carr
and ask him the tough questions:
We hang with J.J. Wilcox on competing against your pals:
And we dish with Barry Church about his individual goals (five interceptions) and his goal for his defense:
"If we get our communication down,'' Barry says, "the sky's the limit.''
The sky? That's a lofty goal. But with camp on the horizon, might as well shoot high, right?
The showtime Cowboys:
"Dallas is 'showtime," former Cowboys wide receiver Isiah Stanback tells CowboysHQ ... and he doesn't mean it in a good way.
In an exclusive interview at the Deion Sanders Youth Symposium this weekend, Stanback told us, "When I got to New England, that's when I really learned what ball is about. It wasn't about any individual, it wasn't about what car you were driving or what party you went to. It was about ball. You could go in at 5:30 in the morning and someone had already beat you there and was watching film. That's what they teach, that's what it's about. You're there for a job. It's treated like a business."
Stanback was drafted by the Cowboys in the fourth round of the 2007 draft. He remained with the team until 2008 before being released due to injuries. He spent time with the Patriots, Giants, Seahawks and Jaguars. He had an opportunity to play with Tony Romo, Eli Manning and Tom Brady. So how does Romo compare to the other guys he's played with?
"Jerry (Jones) and the rest of the crew have done a heck of a job of putting talent around (Tony Romo)," Stanback told us. "But sometimes things don't fall into place for whatever reason. Romo definitely has the drive, though (to win a Super Bowl)."
While Stanback respects Romo and thinks he has what it takes to get it done, he believes the trait that separates him from the likes of Tom Brady and Peyton Manning is the desire to "be the best." Stanback continued, "a lot of guys want to be good and they work hard, like Tony, but then there's that whole other category of guys who want to be the very best."
One Cowboy that Stanback thinks is in that category is Dez Bryant.
"Dez is one of those guys that doesn't want to be talked about as just being 'another guy'," Stanback said. "He wants to be the best. He's a heck of an athlete and a heck of a player. I think Dez is going to have a very successful career."
Unfortunately, Stanback's own career wasn't as successful as he would've liked. He retired in 2013 with just six catches for 52 yards, never able to shake that pesky injury bug.
Maybe Stanback's career makes his frank comments about the Cowboys sound like the result of bias. But as we prep for Cowboys camp, it's food for thought.
Onside Kicks:
Aldon Smith, the 49ers stud, has behavioral issues and his sentence for his latest problem is a light one. Cowboys fans, of course, hope the commissioner at least hands him a Game 1 suspension ...
Matt Johnson tells us he thought about hiding his recent injury from the team
... Rod Marinelli on rookie DeMarcus Lawrence: "I think we got the right one. If he gets beat, he just comes back harder the next time." ... People keep talking about how L.A. doesn't have an NFL team. It does - as we're all about to see in a few days. ... . R.I.P. to Cowboys assistant Jim Myers, who passed away at age 92. ... If Jason Witten truly gets his way, the Cowboys will conduct their conditioning test in the heat of DFW rather than in the cool of Oxnard. That's leadership. And maybe a little masochistic, too.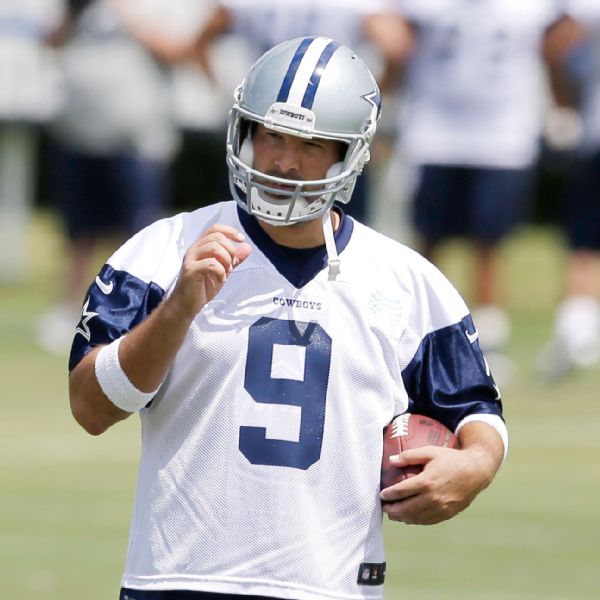 The Cowboys Station:
Hear "Fish on The Fan'' with
live updates from inside Valley Ranch and live from Oxnard throughout the day on The Cowboys Station, 105.3 The Fan.
... and that includes "Fishnado'' 9 a.m. to 1 p.m. today!
The Final Word:
Fish reports that QB Tony Romo was at Four Seasons on Saturday evening. To play golf?
Nope. Bustin' his butt doing cardio work.