Former
Dallas Cowboys
defensive tackle Randy White joined volunteers from Texas Instruments, Americorps, and the United Way to raise awareness about summer meals for underserved children and childhood food insecurity at CitySquare in downtown Dallas.
The Hall-of-Fame defensive tackle, who won a Super Bowl with the Cowboys after the 1977 season, identified three successful traits from his playing days that he recognized in the partnership with the United Way, Texas Instruments, Americorps, CitySquare, the USDA, and the Texas Hunger Initiative.
"Care about other people, have the drive to be the best you can be, and when things don't go to way you want them, you dig in and work at it that much harder,'' White said, listing them off. "I tell you what: this is what this all about here today, and you people are all about. I'm proud to be a part of it."
"We're here today because one in four children in North Texas do not know where their next meal is going to come from," Jennifer Sampson, President and CEO of United Way of Metropolitan Dallas, said with members from Texas Instruments, CitySquare, the USDA, and the Texas Hunger Initiative standing with her.
According to Sampson, Texas has the highest food insecurity rate in the country.
"All of us that are out here today and in Dallas, Texas, that is not acceptable,' Sampson said. "And that's why we're here today: to raise awareness about this issue."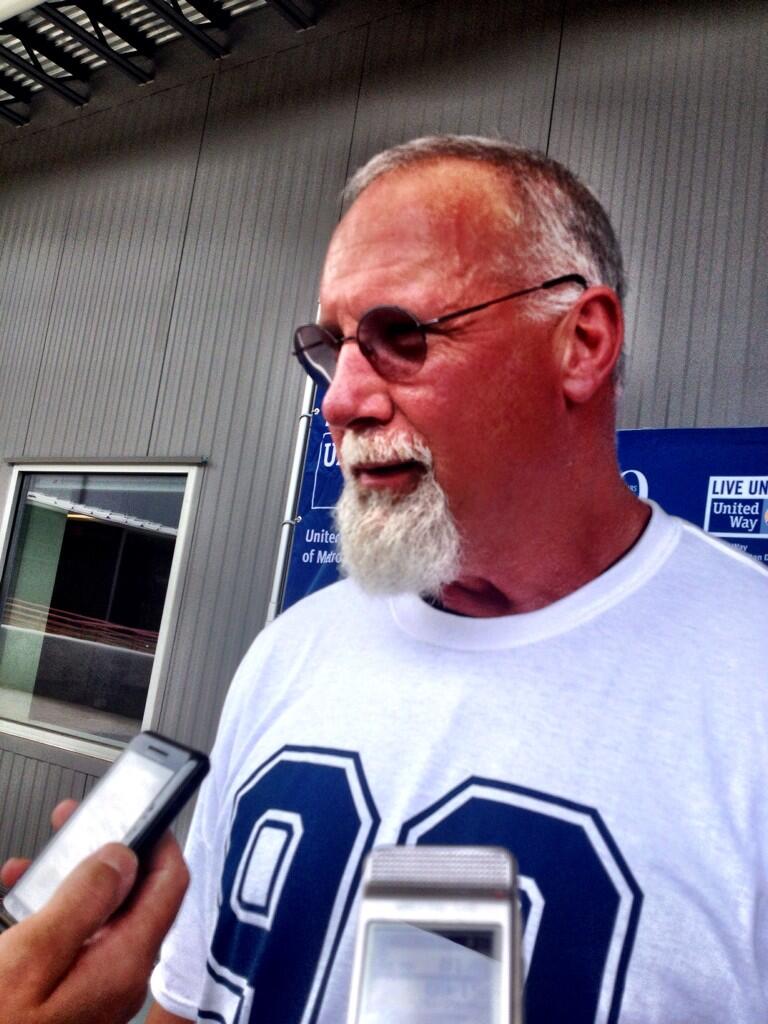 Sampson added that the United Way has over 90 summer meal sites throughout Dallas, and that social media is their chief platform to raise awareness about the issue throughout the upcoming month. Jeremy Everett, Director of the Texas Hunger Initiative, said that the outreach's goal is provide 2.3 million meals this summer.
Larry James, President and CEO of CitySquare, was jubilant to have the Dallas Cowboys aid in the outreach to eliminate childhood hunger.
"What could be a better event than having United Way, Texas Instruments, the Dallas Cowboys, the NFL, Texas Hunger Initiative, Texas Department of Agriculture, and all of you here to celebrate the progress we are making and will continue to make on eliminating childhood hunger in this community?"
Children twirled hula hoops and played games with volunteers, one of which included the fearsome defensive tackle, whose nickname, "Manster," came from his infamous ferocity. Twenty-five years after his retirement, White went from sacking quarterbacks to playing Simon Says with grade school-aged children. After two rounds, he quipped that "Simon needs a break.''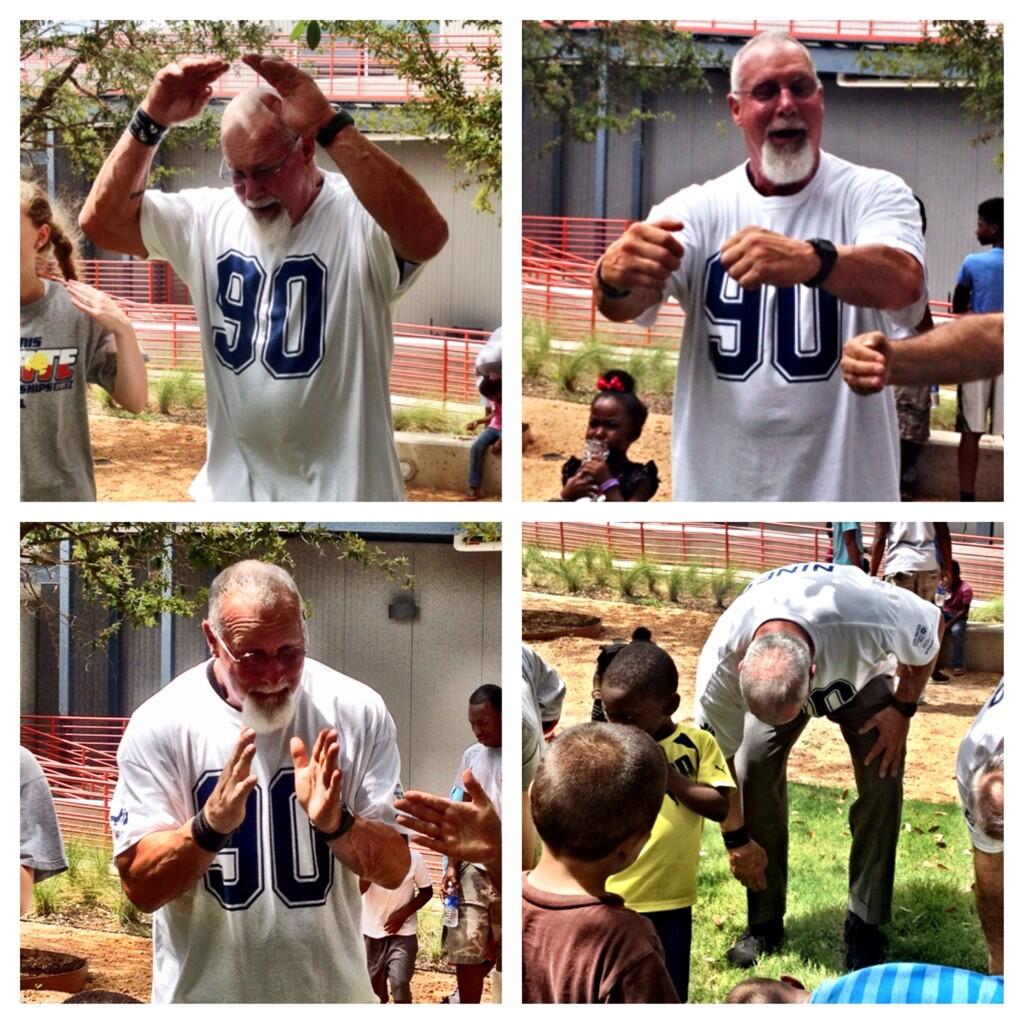 White also remarked the event was a great way to create awareness to childhood hunger and also highlight what a great city Dallas was. For more information on the United Way of Metropolitan Dallas, please visit
UnitedWayDallas.org
. ... and for Part 2 of our exclusive visit with Randy White, stay tuned to CowboysHQ.com!