Everyone knows how the top of the offensive pecking order shakes out. Dez Bryant will once again lead the club in targets, followed by Jason Witten and second-year receiver Terrance Williams will be the third option. There is very little debate as to the way this portion of the passing offense will play out.
The interesting competition that will start to reveal itself? Who will be the fourth option for Tony Romo? Before one automatically assumes that player will be the Cowboys' third receiver, they should examine history for both the club and it's new passing game coordinator Scott Linehan.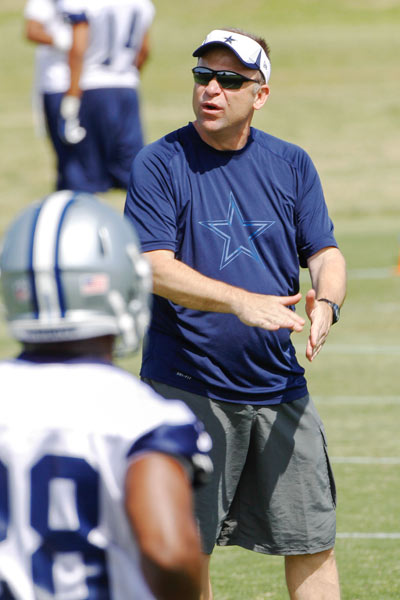 Dallas has attempted to assemble a cast of offensive weapons that will keep defenses guessing, whether on first down or third down, opening drive or comeback drive, short or long distances. There is no better way to accomplish this than diversity of targets; true balance if you will.
Many believe that offensive balance has to do with some archaic concept of run/pass ratio and that is what keeps defenses guessing. That couldn't be further from the truth. True balance is forcing the defense to account for each and every skill position on the field at the same time, eliminating the ability to play certain coverages and schemes against you.
Looking beyond the Cowboys version of The Big Three, Scott Linehan might feel enthusiastic about what pieces he has to play with. The candidates to be the fourth fiddle of the Cowboys passing game all have unique skillsets that when used properly can exploit a weakness in the oppositions defense.
Here's a closer look at the candidates.
Starting Running Back DeMarco Murray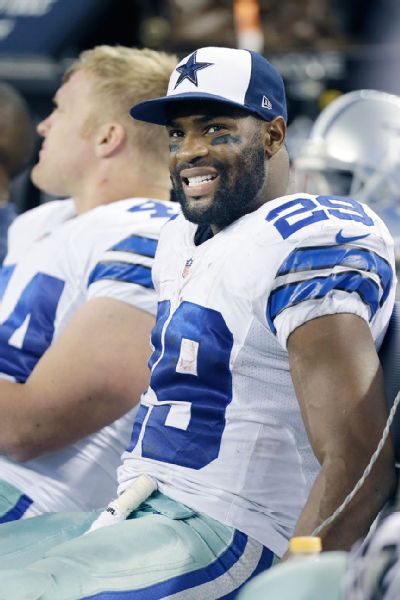 Murray finally maintained a presence through an entire season and the Cowboys were more formidable for it. Murray's career-high 53 receptions ranked him third on the team behind Bryant and Witten. His lone touchdown was as the receiving end of Tony Romo's Willis Reed moment. Murray however only averaged 6.6 yards per reception and even worse, ranked 19th among 22 qualifying running backs with only 1.15 yards per route run.
For reference purposes, Darren Sproles led the league with 2.28 YPRR and the guys Murray finished ahead of were Ray Rice, Bilal Powell and Chris Johnson; three players thought to have had miserable seasons. To this point Murray hasn't looked like the type of threat that would ever be motioned or kicked outside to truly exploit a matchup. Expect Murray to get the targets, and catches, but simply as a function of being the number one back.
Backup Running Back Lance Dunbar

Dunbar could easily be called the poor man's Reggie Bush, as their skill sets and injury history have striking similarities. Dunbar is a terror in space, the issue is that he hasn't been able to make much of an impact because injuries have kept him on the sideline. In limited duty, he averaged a more-than-healthy 8.4 yards per catch last season, and is widely considered the fastest player on the Cowboys team. Many expect Linehan to deploy Murray and Dunbar in much the same fashion as he did Bush and Joique Bell in Detroit, when both players finished with over 50 receptions each and in the Top 10 of YPRR with 1.67 and 1.90 respectively. The important number for this discussion though is the targets.
If Dunbar takes on Bell's snaps, with his breakaway speed, 64 targets (Bell's total in 2013) would vault Dunbar into that coveted, "favorite fourth option" role.
Third-Year Receiver Cole Beasley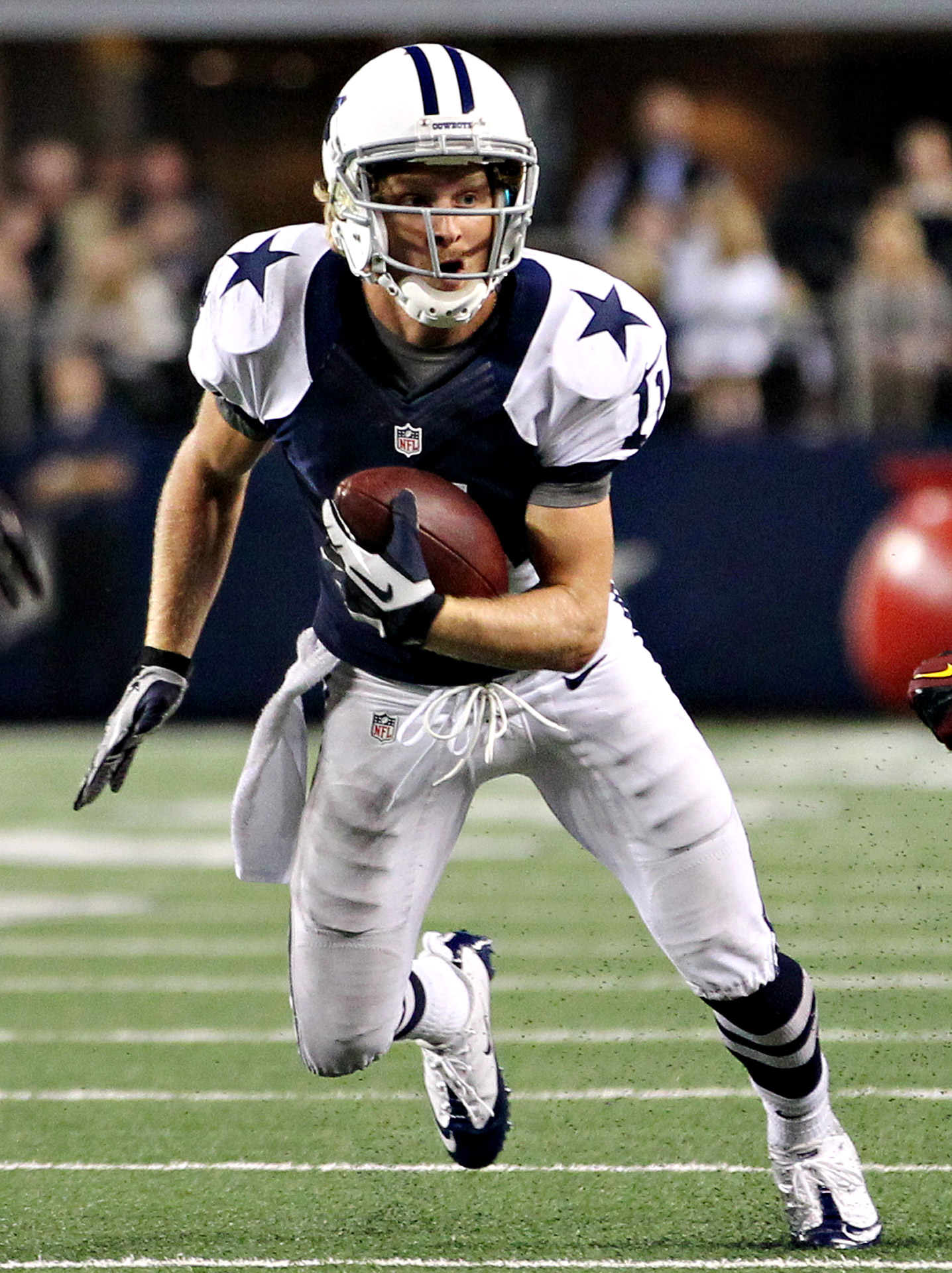 Cole Beasley is a slot specialist that earned Tony Romo's trust last season. He consistently made plays on third down and was even effective once defenses started realizing he was Romo's preference in those situations. Although he was limited to just 247 snaps on the season, Beasley was targeted on a higher percentage of routes run, 26.1%, than any other Dallas receiver. Yes, that includes Dez Bryant.
His YPRR was 1.85, second only to Dez. Linehan has talked of moving all of his receivers around as to dictate matchups and has said that Beasley could finally see some work on the outside. Whether or not the 5'8" mighty-mite can survive that will be the true test. If so, his 39 catches from 2013 is sure to rise and one might see what fans hoped the Cowboys could net from Danny Amendola.
Second-Year Tight End Gavin Escobar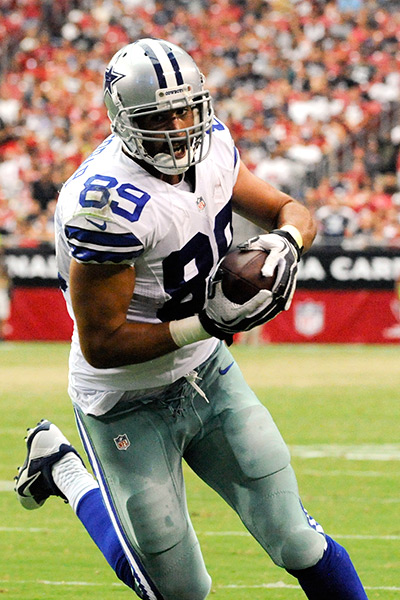 Escobar fights an uphill battle in the eyes of most Cowboys observers, yet could easily come into his own and develop into what Dallas saw in the raw player. First of all, Dallas' recent draft history shows that they like to use Year One as a pseudo redshirt season for their second-round freshman. Word is that Escobar's strength and awareness has grown tremendously from last year and he looks the part of an NFL-level tight end now. The problem in the past is that the Garrett offense has never truly learned how to utilize the 12 personnel grouping they touted over and over… and over again, over the last few seasons.
If they do, Escobar's obvious matchup advantage over smaller defenders could be tantalizing. His height combined with an incredible catch radius means that a stronger player should be able to have his way in battling for position. There are obvious questions about his breakaway speed, but no one has ever claimed Jason Witten could outrace the elderly either. Like Dunbar, there have been so few opportunities, it's futile to try and project forward anything about how Escobar wins. What we do know is that Scott Linehan's backup tight ends over the years have been highly productive.
In 2013, UDFA Joseph Fauria caught seven touchdowns on just 30 targets, sporting a similar build to Escobar. In 2012, Tony Scheffler hauled in 42 catches as the backup for Brandon Pettigrew, and in 2011 he hauled in six touchdowns of his own. Escobar is a much better prospect than either of those two guys, so if the lights come on for him…
Rookie Wideout Devin Street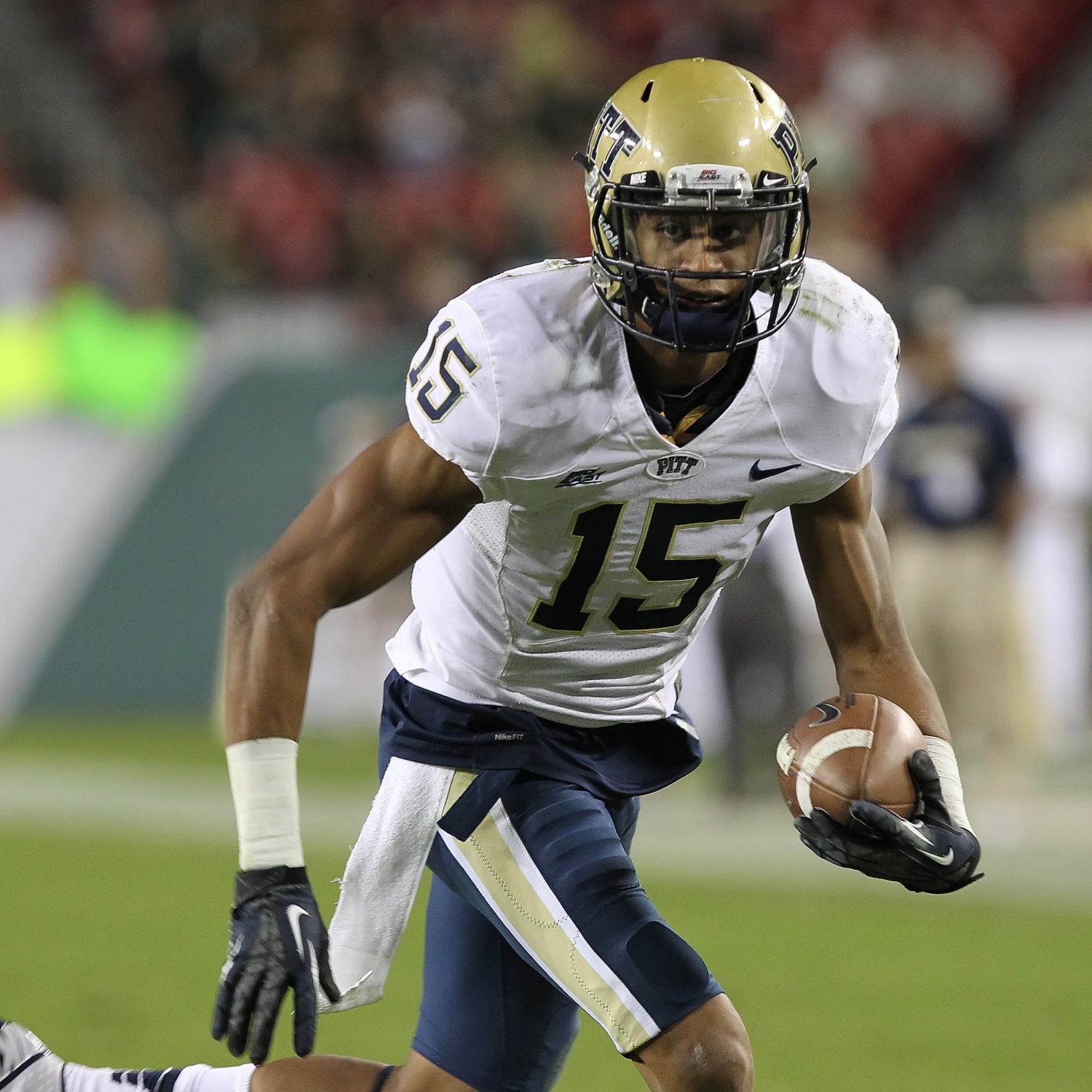 Street seems to have acclimated himself very well to the pro game, at least the non-contact, in-shorts version of the pro game that is offered in OTAs. While the minicamp is more of the same rules, this will now be the fifth weekly session for Street, who has shown an advanced mastery of route-running most don't see in rookies. Combined with hands that cradle the ball in for the completion, Street is currently the clubhouse leader to be the team's third wideout on the field. Observers of his in college have compared him to Plaxico Burress, and if there is truth in that, it's doubtful any one would earn the targets that he would deserve. Even though he's not a flat-out burner, Street does possess deep ball ability, which is key in the Linehan offense.
Despite the moans of predictability from the peanut gallery, and their pleas for more commitment to all methods allowed by the rules, the Dallas offense has generally been a successful one over the years. Yes, they previously had been handcuffed by an ineffective offensive line that all but eliminated seven step drops and runs to both sides of the field. It quarantined trick plays from the active playbook. But those days are more or less behind them.
Still, Dallas' problems, in the macro sense of the word, have not been on offense under head coach Jason Garrett. Even with a disc problem hampering him over the course of multiple seasons, Tony Romo has continued to rewrite the Cowboys passing record books. He's thrown for over 8700 yards over the last two years, more than any two-year stretch in club history. The commitment to the run game has been woeful, yet the team found a way to finish in the Top 10 of yardage in 4 of the 7 Garrett Era years, and never out of the top half of the league.
If the
Dallas Cowboys
listed above are truly in a competition for targets, it could result in true balance for the Dallas offense, and a nightmare for opposing defenses. I've never actually heard anyone play a fiddle, but this could be a down-south symphony that would be music to every fan's ears.