He's No. 2:
Quarterback Brandon Weeden has heard your jokes, about his age and about his bumpy career start as an unsuccessful centerpiece of the Browns. But he's excited about his clean slate with the Dallas Cowboys, with whom he signed a two-year vet's-minimum deal. ... and is suddenly perched immediately behind Tony Romo on the depth chart just days before camp in Oxnard.
"I had some good times in Cleveland and I had some times where I just wasn't very good," Weeden tells us. "Even though I am 30 years old, I still feel like I got a lot of football ahead of me. I'm excited about the opportunity of a fresh start.
"I feel like I have something to prove."
Drafted in the first round out of Oklahoma State at the age of 28, Weeden was thrown into the starting lineup in Cleveland, where as a rookie he started 15 games, throwing for 3,385 yards with 14 TDs and 17 interceptions as the Browns stumbled to a 5-10 record.
"One thing I haven't really had in Cleveland is a veteran guy that has been playing the position for a long time to sit back and learn from," said Weeden, cut from the Browns and now under contract in Dallas at a no-risk total of $1.23 million for the two seasons. "Sit back, be a sponge, really dive in, and try to become a better player."
Tony Romo is the Dallas starter and is coming off back surgery. Kyle Orton is gone. So Weeden not only provides insurance; his role now becomes key.
Weeden -- the No. 22 overall pick in the 2012 draft and ranked as a second-round prospect at the time by the Cowboys -- has a number of connections with Dallas, including a relationship with fellow OSU product Dez Bryant.
"I've always had a tremendous amount of respect for the entire organization," Weeden said. "Coach [Jason] Garrett, dating back to when he was a player and as a head coach, I've always had a lot of respect for him. ... I thought it was a great fit."
Weeden's teammates talk:
What do the QB's
Dallas Cowboys
teammates think of him?
Dallas tight end James Hanna, who played at Oklahoma while Weeden played at rival Oklahoma State, says nothing has changed with Weeden, and that's a good thing.
"He's just like how I remember him in college," Hanna said. "just standing completely still in the pocket just waiting to throw the ball."
Another aspect of Weeden's game that Hanna appreciates is his ability to stand calmly in the pocket and deliver a well-thrown ball.
"I like that," Hanna said.
Backup running back Lance Dunbar also attests to the good work of Cleveland's former first rounder.
"He looked pretty good (throughout the spring)," Dunbar said. "He grasped the offense pretty fast."
Weeden's familiarity with the offense comes from last season with Norv Turner, who was the Browns offensive coordinator under head coach Rob Chudzinski. Turner is the renowned offensive mentor of Cowboys head coach Jason Garrett, and many of the base concepts are the same.
"When Troy Aikman was hurt,'' Garrett said of his Dallas playing days, "I (took snaps in practice.) It was the greatest thing that ever happened in my life."
Weeden seems to agree about the situation.
"I have a lot of knowledge still to pick up from these guys,'' he said recently, "but what a great situation for me to do it."
The 2015 Draft site:
This looks like expansion bait to me.
"We're focusing solely on Los Angeles and Chicago now," NFL Commissioner Roger Goodell tells the LA Times of plans to stage the draft in places other than NYC. "We had 12 cities that were interested. ... There are very attractive aspects to each of those cities. Because we don't have the appropriate dates in May our focus is completely on Los Angeles and Chicago."
For the sake of coverage and fun, do we wish the draft would come to DFW? Yes. For the sake of organizational focus on what matters most about the draft are we glad it's not? Yes.
Being prescient:
Did anybody save two spots on their 53+8 for an interior offensive lineman (like, oh, Uche Nwaneri) and a new tight end (like, oh, Dallas Walker) ... and do so all the way back in June?
Yes.
Those predictions are how CowboysHQ rolled. In June!
Welome to 'The Ride:
If you are a Cowboys fan and are new to CowboysHQ, welcome!
Best way to get acquainted? Come ride shotgun with Troy Aikman and me for "The Ride'' ...
Hear "Fish on The Fan'':
We'll have
live updates throughout the day from Oxnard The Cowboys Station, 105.3 The Fan.
Oh, and tonight, 7-to-11 on "Fishnado!''
Troy on Johnny:
Troy Aikman generally conducted his
Dallas Cowboys
career in a buttoned-up CEO style. He was smart and reserved, relied heavily on his strong family and his UCLA education and his belief that humility was a path to greatness.
Aikman has three Super Bowls, a Hall-of-Fame bust and a No. 1 job at FOX to show for it.
He views
Johnny Manziel
as someone who needs to grasp that first paragraph full of things before he gets close to accomplishing the second paragraph full of things.
And yet ... he is surprised the Cowboys didn't actually draft Johnny Manziel?
"I thought there was a real good chance if he fell to the Cowboys' pick that (Jerry Jones) would take him," Aikman told the Fort Worth Star-Telegram. "I understand why they didn't. It would have certainly added a lot of excitement around here, but I don't think it would have been best for the club, certainly not in the short term. There's a lot of other needs, as we saw last year, that this team has, so it was probably the right thing not taking him, but I was a little surprised.''
There are salary-cap reasons for Dallas to have opted to not invest in a first-round QB alongside the pricy Tony Romo. There could be chemistry reasons, too;, when Aikman was the rookie starter in 1989 coach Jimmy Johnson invited Valley Ranch friction by selecting Steve Walsh in the supplemental draft.
For the "short term,'' Aikman clearly feels, this needs to clearly be Romo's team.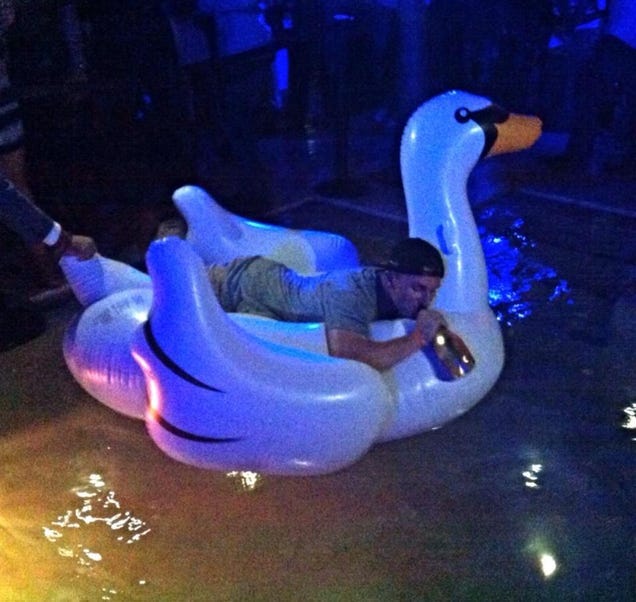 Aikman has told me he's rooting for the success of the
Texas A&M
great, passed over by Dallas in favor of offensive lineman Zack Martin. But he's added that he believes that success with the
Cleveland Browns
won't come unless Manziel's focus is complete.
I have termed this process "Dismounting The Swan.'' Troy is more ... subtle.
"I think when the time comes for him to get serious about football and put in the time, I'm confident he'll do that," Aikman said. "He's going to have to do that if he's going to be successful. There's no shortcuts in this league to becoming a great player. Cleveland has invested a lot in him and expects a lot from him, and I'm sure he recognizes that.
"He likes to have a good time, I know that, but if he can stay focused on football and commit himself, which is what it's going to require, I think he has a chance to be really good.''
One click. All Cowboys:
Details from practice, from the locker room and from the front office. 1-on-1's with Romo and Dez and everyone in between. Videos and photos from the field. It's all
here in the must-read All-Access Practice Reports from Minicamp Days 1, 2 and 3!
More of our coverage:
Keep it here on CowboysHQ as we will keep you posted in a variety of ways from inside your team ... Here on the HOME page,
here on CowboysHQ Discussion Boards
, and on Twitter, where we encourage you to follow
Mike Fisher
,
KD Drummond
,
Mark Lane
and
Jordan Ross
along with our 105.3 The Fan colleague
Bryan Broaddus
. ... we are just days away from packing for Oxnard and hope you'll join us!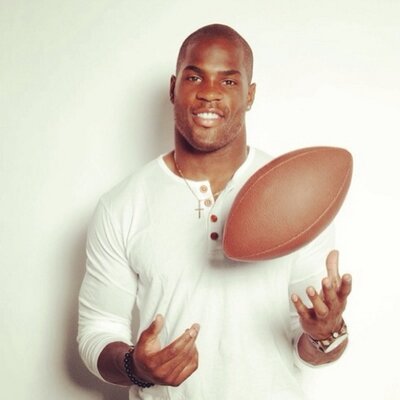 Onside kicks:
The Cowboys' 2015 schedule? The calculations are in and in addition to hosting the Eagles, Giants and Redskins, AT&T Stadium will see the Falcons, Jets, Carolina Panthers, Patriots, New York Jets and an NFC West team. In addition to road games at Philly, New York and Washington, the Cowboys will travel to Buffalo, Miami, New Orleans, Tampa Bay, Buff Miami Dolphins and an NFC North city. ... Since 2006, Tony Romo's total of 20 fourth-quarter comebacks is second only to Peyton Manning (21). ... Broaddus reports that Dallas personnel people are high on the idea of retaining Dustin Vaughan as a third QB. ... Goodbye, Orton. Hello, new deals for Tyron and Dez. A our KD Drummond has noted, the QB change means almost $11 mil in cap space for the Cowboys, who wish to seal extenions with Tyron Smith and Dez Bryant.
The Final Word:
DeMarco for 300 carries? "If they decide to do that with me, of course," Murray says. "Whatever they decide to do with me, I think I can handle it."