On Sunday, DeMarco Murray teamed up with Albertsons to give out backpacks and school supplies to over 100 local children who are involved with the Big Brothers/Big Sisters organization. The DeMarco Murray Foundation started the "Back to School" to help Dallas-area children have a successful school year. Along with school supplies, the children received an autographed picture and a photo-op with the Pro Bowl running back.
"I'm fortunate and blessed to do what I do," DeMarco told reporters before interacting with the kids. "This is our first 'Back to School' program and we're trying to get the kids as many supplies as we can -- paper, pencils, backpacks, folders, whatever they need to help them be successful in school."
As a child, Murray had many opportunities that other children did not. But that doesn't mean he can't relate to kids who are less fortunate than him.
"It's something that is dear to my heart," Murray said. "A lot of my friends didn't have the same opportunities that I had growing up. I still talk to a lot of those guys. Education is huge. Without education, you won't be able to accomplish anything that you want to."
As any parent knows, buying school supplies for your children can get a little pricy. By giving out backpacks filled with school-related goodies, DeMarco Murray hopes to not only help out the parents out financially, but to motivate the kids to work harder in school.
"Kids get excited about new things," said Murray. "When I was that age when I got new paper, new backpacks, it made me even more excited to go to school and to learn and take notes. So we came up with this and hopefully it works."
The DeMarco Murray Foundation set a goal in 2013 to raise $100,000 for their cause. This year, the group is raising the bar significantly.
"We want to double it, maybe even triple it," said Murray. "The sky is the limit. We have a lot of great sponsors and a lot of great members on our board. We're excited about this opportunity and we're very blessed and fortunate that we can help the kids out."
After discussing the event itself, Murray spoke to us about football, specifically the
Dallas Cowboys
' second preseason game against the Ravens.
"I think we ran well," Murray said of
some of the work in the 37-30 loss. (See our Comprehensive Cowboys coverage here.)
"There are some things we could've done better after watching the film, but it's definitely something that we can build on. You look at film to see what you did right, see what you did wrong and then build on what you did right and correct what you did wrong so it doesn't happen again."
One of those "wrong" things that Murray was speaking of was a fumbled handoff between him and Murray, which was returned by Baltimore for a touchdown. However, as a whole, the first-team offense was impressive. DeMarco thinks that much of their success was due to their bolstered offensive line.
"I think they have a great feel for Romo, have a great feel for each other, a great feel for me and vice versa. We'll continue to get better and learn from each other and hopefully have some success," Murray said.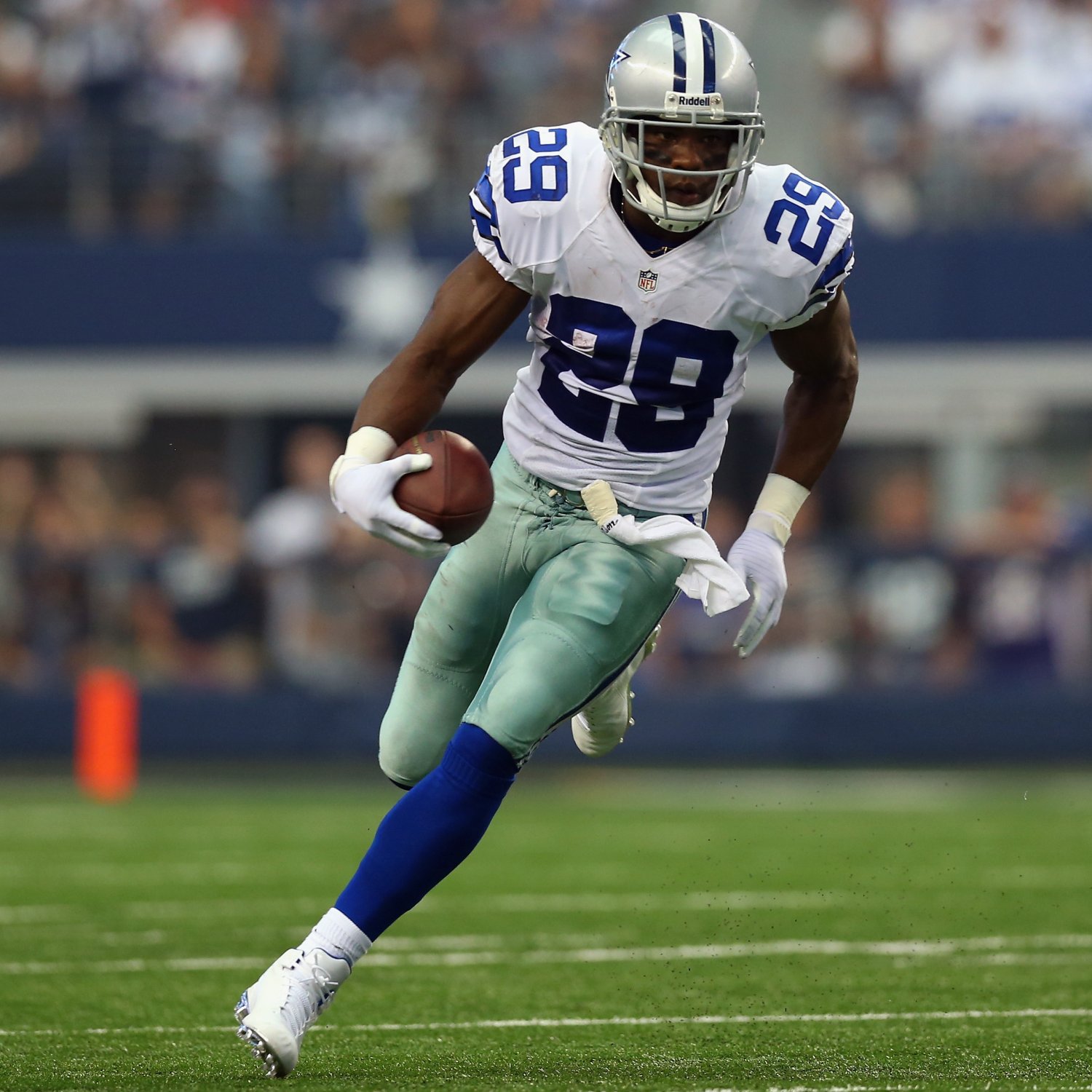 Murray wasn't the only Cowboy who had some success in Saturday's game. Joseph Randle and Ryan Williams have each been impressive, making the coaches' decision on who will win the third running back spot extremely difficult. Murray wouldn't say who he thinks will win, but he seems comfortable with either one.
"They definitely bring some competition to the team," Murray said. "They're very hard-working guys, good guys. I'm excited about both of them. I'm pulling for both of them."
The DeMarco Murray Foundation will be hosting the second annual Celebrity Waiter Night presented by Albertsons on Monday, September 22nd at Ocean Prime restaurant in Dallas. He will be joined by several teammates to serve the guests food and drinks for a great cause. There will also be live and silent auctions that will feature Cowboys memorabilia and other luxury items.
Click the link for more details regarding the upcoming event.