The Big Lead: Jerry Poppins
The
Dallas Cowboys
' final Sunday night score of 38-17 is impressive enough. It stands alone in terms of recent successes against the dynamic Saints and it gives Dallas a third straight win and a 3-1 record.
All that stuff should speak for itself. But the halftime score of Cowboys 24, Saints 0? Owner Jerry Jones wants to speak to that.
"I don't recall ever seeing a Cowboys team in my 25 years play better, including the effort, including mistake-free execution, than we played in the first half," Jones said, grinning proudly.
Mr. Jones is often given to hyperbole; there are so many "moments'' around here, and so much "marketability'' around here, that it's hard to know, when Jerry is holding the business end of the spoon, exactly what your end is "full of.''
But there is weight behind this claim, evidence that it's more than just "Jerry Poppins'' fluffery, and others who join Jones in believing it.
"This,'' said QB
Tony Romo
who in his last two games is 40-of-52 for 479 yards and a 5/1 TD/interception ratio,
"is as complete a unit as I've ever been a part of.''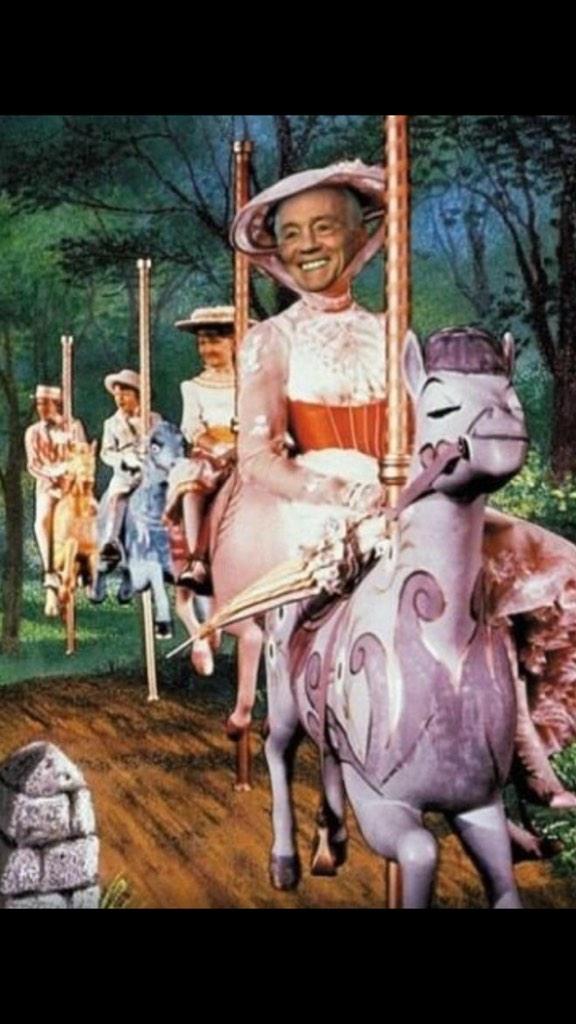 And in that magical first half? Romo completed 17 of 22 passes for 202 yards and two touchdowns. DeMarco Murray rushed for 87 yards and a score, meaning in his last nine games he's got ... yards and 11 TDs and meaning his numbers this year (534 rushing yards, more than 100 yards more than the No. 2 runner in the league) put him on pace for a 2,000-yard season. Terrence Williams and Jason Witten served as Romo's go-to guys, with
Dez Bryant
(mostly) happy to join this collection of steal-your-manhood offensive linemen in pushing around hapless Saints.
"This is really an important victory to us, because of the respect, because of how we fared against New Orleans over the last eight or nine ballgames,'' Jones said. "This is one of those that we kind of needed to knock the ghostly cobwebs out of our minds."
CowboysHQ will need to do the same thing (regarding ghostly cobwebs) to wonder of the Jimmy/Aikman/Emmitt/Irvin/Allen/Haley/Woodson Cowboys ever won a half in such a convincing manner. (I bet they did.) But mixed into whatever Jerry Poppins is serving on that spoon are realities. Jones has a coaching staff and a personnel department that should take his glee as a ringing endorsement. Jones has a roster full of players than on Sunday night treated its shift to "We're-As-Good-As-The-Saints'' mode in a most matter-of-fact manner.
"It doesn't take much to get me happy,'' Jones said, reflecting on that owners-suite smile that launched a million smart-ass tweets. "I feel great. I feel happy with where we are.''
Dez Bryant mic'd up
Dez Bryant
wore an NFL Films mic for the Saints game, the first time No. 88 has done so this year.
You can watch the video here,
and it's well worth the two-and-a-half minutes. Bryant spouts numerous excitable quotes that demonstrate his passion for the game and the team. Take for example this one after DeMarco scored his second rushing touchdown:
"Let me tell you something, bro. I ain't trying to put no pressure on you, but you keep running the ball like that, bro, and we going to **** around and be in that postseason. Hey, hey! And it's on from there, bro."
And quotes like these exemplify Dez's maturity and ownership of the team:
"Hey, let me tell you something. D-Mo [Murray] hurt my feelings earlier in the week, right, like seriously. He was like, 'Put Dwayne [Harris] in there to, you know, block.' And I was like, no, I'm going to show D-Mo that I can do it. Oh, yeah!"
It's one thing to be
the most talented receiver in your entire draft class.
It's another to be one of the most selfless players on the team. Week by week, Dez's star keeps getting brighter.
'Cowboys 100'
Want in-depth research into the facts and figures for this week's game? You
want Mark Lane's weekly "Cowboys 100'' project.
A CowboysHQ Video Visit
Annabel Stephan joins me to talk about the Cowboys week ...
The 'Houston JJWatts'
Travis Frederick jumped into some headlines this week when he said the Cowboys aren't opposing "The Houston JJWatts'' but rather the Houston Texans. Frederick
joined our friends Ben & Skin
on
105.3 The Fan
for his weekly segment on
the
Cowboys station to talk about what Garrett's locker room speeches are like.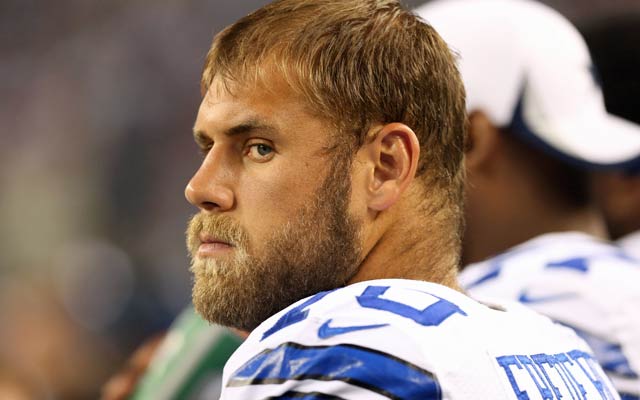 "He's a really good speaker and when he gets in front of the team and gives a speech, you know that he's done research and he really takes it to heart. So, a lot of times, there are stories involved, whether it's someone from history. Maybe a famous athlete; somebody that's the best in their game, or a story. He likes to use military and the Navy SEALs in particular. Whenever he has a story like that, he tries to relate it back to football. When it works or it doesn't work, a lot of times that does come up in a postgame speech."
"Fredbeard'' also addressed whether or not he heard the lavish praise NBC analyst Cris Collinsworth heaped on Dallas during their triumphant 38-17 thrashing of New Orleans.
"Every once in a while you hear about that. I know that Collinsworth has a connection to Zack Martin. I heard that there's a little love going back and forth there. You know, it's great, especially for Tyron [Smith] to get a game ball. He really played impressively; continues to play impressively. And it's an honor to play with him."
Frederick and company should keep grinding away at the big uglies who won't to sack their quarterback and stifle their runners. After all, CowboysHQ's KD Drummond says to
tap the breaks on this "New Great Wall of Dallas" talk.
Onside kicks
As CowboysHQ reported at the start of the week, the Cowboys remain convinced that C.J. Spillman is not guilty of any wrongdoing ... "Romo Wednesday''? It's a thing now. And
Tony Romo
Thursdays and Fridays and Sundays are normal things, too. All part of the rhythm of a football week in a world populated by creatures of habit ... I can tell you that the people in the Cowboys locker room who considered themselves friends of both Romo and Kyle Orton are a bit stunned to read an ESPN report suggesting the two QBs didn't get along ... Hear "Fish on The Fan'' with
live updates throughout the day from inside the team on The Cowboys Station, 105.3 The Fan.
...
Our Cowboys Crunchtime Podcast is here.
... Morris Claiborne underwent his season-ending knee surgery Tuesday. ... The only Cowboys not practicing on Friday are Anthony Spencer (with his normal day off) and Bruce Carter (quad, out for this week). ... Some Cowboys players on Friday started breaking out their pink cleats today, part of Breast Cancer Awareness Month in the NFL, which launches for the Cowboys on Sunday.
The Final Word


Hey, DeMarco, are you planning on giving big-money gifts to all your Cowboys blockers?
"If I was making Romo money,'' he winks, "I would.''