Before America glues itself to the actual NFL games on Sunday, it participates in a foolish ritual by gluing itself to the NFL pregame shows that are driven less by actual content and insight than they are fake laughter and egomanical puffery. It's where Keyshawn Johnson announces that "Dallas is the worst team in football'' and where Ray Lewis proclaims "the Cowboys haven't won since 1992.''
It's also where Cowboys royalty Jimmy Johnson gets to perch and preen ... and with Sunday marking the 25th anniversary of the incredible Herschel Walker trade, part of the fuel to the last time the
Dallas Cowboys
experienced glory, he has much to preen about.
Johnson in fact spent this past week trying to hog that glory, essentially taking credit for a single-handed engineering the deal that would be the jumping-off point for a three-time Super Bowl champ.
But how did those Cowboys really win? With one man or with an army of them? That's the same formula for this year's edition of "America's Team.'' And in case anyone does not understand the common thread between old and new, I will speak fluently Jimmyese:
Dallas' monumental 30-23 defeat of the Seahawks in Seattle shows these Cowboys have brass ones. And you can put that in three-inch headlines.
"We don't believe in individual talent as much as we believe in team first," Dez Bryant told me as the Wiz Khalif's rap song "We Dem Boyz" filled the postgame locker room with singing, laughing and dancing. "We're about the bond – all of us together taking (from opponents) what we need to take."
This win really did resemble the truth of the multi-faceted, taking-that-kept-on-giving Herschel trade to Minnesota in the sense that it took many human cogs to execute it.
By the time Jimmy is finished hair-spraying his myth into into the public psyche, his famous "group jog'' (during which one part of the Walker trade idea was conceived) will be the first-ever "group jog'' featuring just one person.
But this Sunday? Make no mistake about this historic moment in Seattle, just the second time in 20 games the defending Super Bowl champs have been downed here at CenturyLink Field: This was virtually every player, every coach, every administrator, every staffer. … doing his job.
Tony Romo, Dez Bryant, DeMarco Murray? Of course. But two Dallas tight ends caught touchdown passes. Three Dallas running backs chewed up Seattle's No. 1-ranked rushing D. Five offensive linemen (and then a sixth, when Jermey Parnell replaced an injured Doug Free late) were stellar in helping Dallas own the clock. And 11-plus defenders met their responsibilities in clogging QB Russell Wilson's read-option, keying on Percy Harvin's all-purposeness, and fearlessly attacking Seattle superstars like cornerback Richard Sherman.
Among those defenders: The prickly Orlando Scandrick and the enigmatic Rolando McClain, likely brothers-in-arms because as I said to Scandrick, they are cut from similar cloth.
"He's an animal, man,'' O said of Ro. "Me and him, man ... I feed off of him ... Since the day he came in ... That's my little big brother. Or my big little brother. Wait ... Hey, Ro! Are you my little big brother? Or my big little brother? Which one is it?"
"I'm your little big brother,'' McClain hooted back, pretending to not enjoy the exchange because an "outsider'' (me) was witness to it. "I'm younger so I'm little, but I'm bigger than you!''
The Cowboys feed off each other, generate brotherhood with each other, in part because they've felt so disrespected, especially the younger generation.
"There are a lot of guys in this locker room who don't care about anything but the Cowboys,'' said cornerback Brandon Carr. "We accept any challenge.''
The kids know teams don't win in Seattle. They almost certainly don't know that for the first time since 2007, Dallas is 5-1 and has its longest winning streak since that season, when the Cowboys finished with an NFC-best 13-3. Count them largely unaware of the Romo/Witten-led 2007 season, but acutely aware of last year, when the defense was the laughing-stock worst in football and the reason for a third straight 8-8 finish, acutely aware of three straight losses to close three straight near-contending years, acutely aware of what seems like forever ago when at season's start many national prognosticators thought it would take them all year to win the five games they've won in six weeks.
"Measure THAT!'' screamed a defiant Scandrick in the winning locker room, as he and Church cranked up the volume and led a defense-wide dance step. "Use THAT as a 'measuring stick!''
I will. And while these aren't the early-90's Cowboys --i t's an insult to everyone involved to suggest otherwise -- beating the Seahawks in Seattle is historic. Starting a season 5-1 is, too, in Dallas, where editions of the franchise that do so are 13-for-13 in terms of making the playoffs.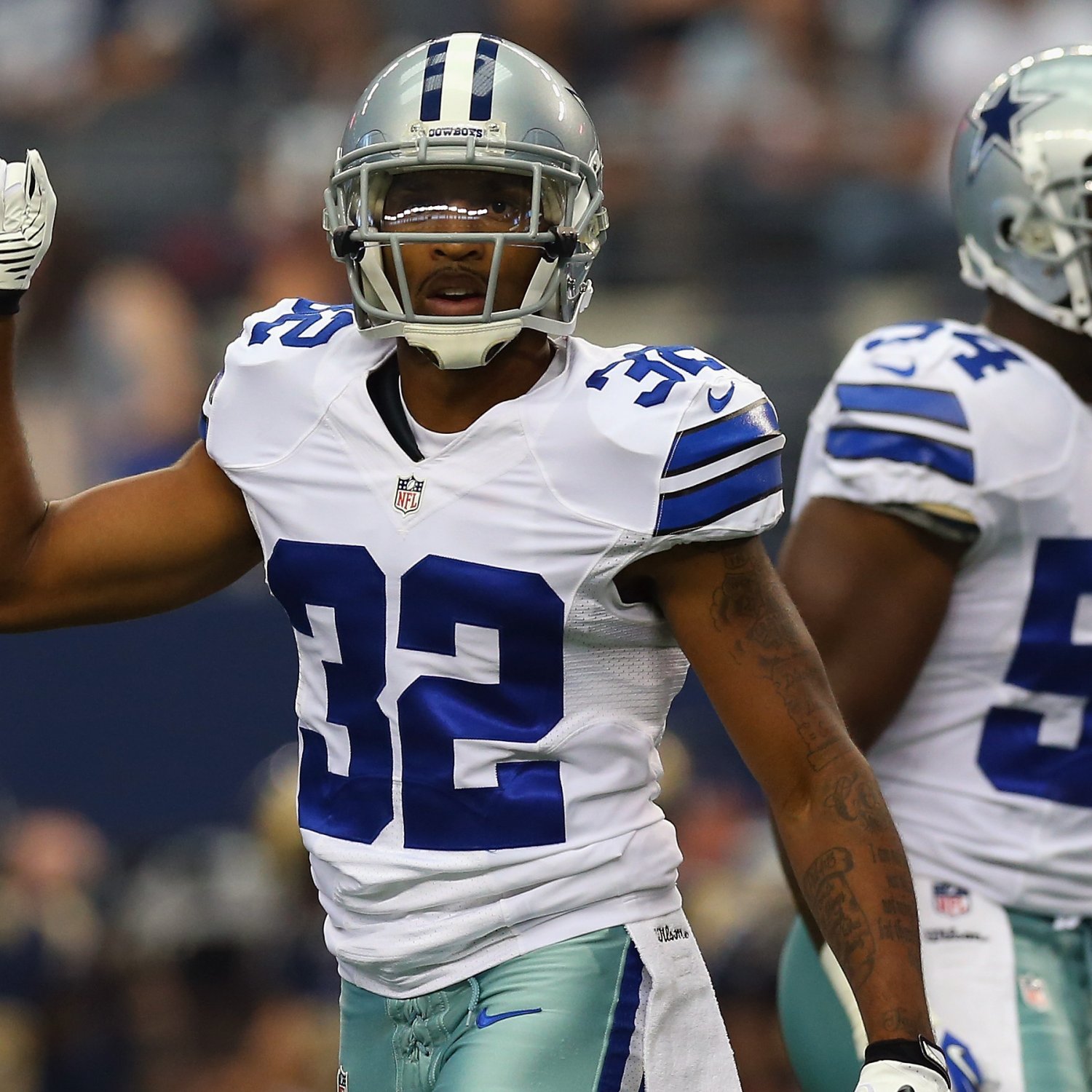 "There's no question this is the type of team we want to be," coach Jason Garrett said, stressing that this is just the start but also stressing the word "team."
That's the right attitude for this time, this place, this era. (It was actually the same attitude in the early '90s for the Cowboys, though some, including the then-coach, have forgotten that.) It's not about one cog.
It's about every single man who wore a blue Cowboys jogging suit on the trip out here rather than the customary suit and tie … because this was a business trip but a comfortable business trip.
And it's about another piece of clothing, the polo shirt defensive coordinator Rod Marinelli was wearing on the eve of the game … And again after the game, on the late-night fight home, emblazoned with the words "All 22" on it.
"It means it's not just one guy, or 11, it's all 22 at a time," Marinelli told me. "It can never be one thing. It can never be one guy. Everything. Every guy."
Big brothers. Little brothers. Dem Boyz. Each others' "boyz.'' Feeding off of one another.
See what Cowboys fans are saying here!
Related Story: A Rock & Shock In Seattle: Cowboys-Seahawks game story

Related Story: The Cowboys Cap in 2015: A detailed study

Related Story: What if Romo's best days are ahead?