JERRY POPPINS ON DEZ
Jerry Jones' visits on 105.3 The Fan are must-listens. But as Fish often says, they also require an understanding of how to interpret the words, how to "Translate Jerry,'' how to recognize the difference in the team-owner persona and "Jerry Poppins.''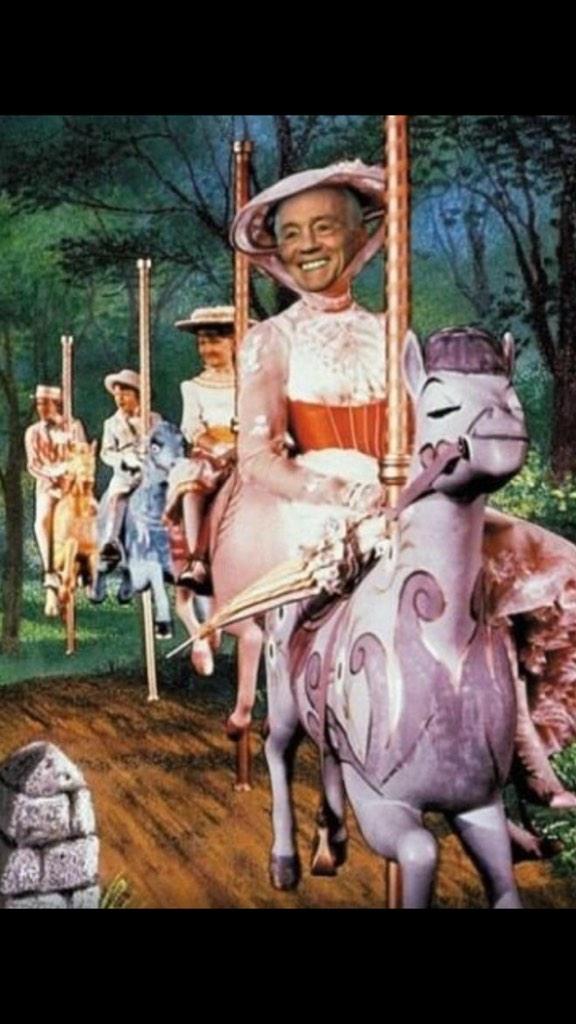 So it is with Mr. Jones' Dez Bryant angle, when asked about the Pro Bowl receiver's status as a free-agent-to-be. ...
ANY PARTICULAR REASON DEZ ISN'T LOCKED UP YET? –
Well, I can take you pretty far back when we didn't lock up high-profile players:
Emmitt Smith
. Way back there after we won the Super Bowl, well, we didn't lock him up there until two games into the next season. And that wasn't a good experience. No, I don't have one that I would discuss because it's just an overall thing. The key thing is that, in agreements, and these are agreements, to be trite, two have to agree. And we just got to come to agreement there. But we got – we've got to really look at how we go forward managing our dollars. Every dollar that one player gets is not there for the next player or for another player. And so, this has to be balanced out. I don't need to give anybody a lesson here on cap economics. But the dollar doesn't come to me. It goes to another teammate.
SHOULD COWBOYS FANS BE WORRIED DEZ WON'T BE HERE? –
No, we have franchise [tag]. For sure. Not at all. You're talking about Dez? No, we have franchise alternative, which I thought everyone was aware of. Every team uses the franchise. The franchise is a vital part of putting a roster together today. Either the leverage of the franchise position or the using of it. And it's just as valid as 10 percent of your cap money available to you. So you cannot on any given one situation not make franchise a very, very viable alternative. And, boy, these guys are rewarded by getting that franchise money now.
And immediately upon Jones uttering these words, the NFL media world was afire, with breathless reports on how the Cowboys had narrowed their options down to "sign Dez'' or "franchise Dez.''

But ... um ... didn't we already know that?

The Cowboys have a negotiating window in February than can eventually include the tagging of Dez. But even if they do so, they can continue to negotiate a long-term deal with him through that window. Neither side wants the tag to be used; Dez will feel disrespected and Jerry will eat up $13 mil of cap room ... and then it'll be Jerry who causes "the dollar to NOT go to another teammate.''

There's a story here. But it's not a new story. Deadlines make deals. But ... Jerry Poppins makes headlines. We still think Dallas will end up making Dez a "Cowboy for Life'' and we've even broken down the $100-million way to do so. Now back to the interview ...
ARE YOU STILL CELEBRATING THE NFC EAST WIN? –
Well, we, of course, knew this would make for an exciting Christmas week. So, to some degree, let's extend this good feeling for getting into the playoffs, let's extend this celebration we're going to have here. I'm glad our players – this is their normal day off – I'm glad they're getting to take advantage of this and celebrate a little Christmas feel with their family.
HOW DOES IT FEEL TO BE NFC EAST CHAMPIONS? –
Well, you know, you just almost don't accept that you're not NFC East champions until the cold, hard light of day hits you when the last game or the last opportunity to be that comes happens. The facts are I don't walk around not thinking that we're not champions. But it's wonderful. And that's a little complicated answer, but it's a great feeling. I've gotten to experience a lot of playoff games, playoff situations. But I don't know that I can remember one that's any better than this one. And I'm so proud for these fans. And I'm so proud for these players because everybody's worked hard. We've got an opportunity here. We're coming into an opportunity here where our team is getting better defensively. Offensively, I think we can say that as well. So, that's the way you want to be when you're coming into the playoffs, in my experience.
ARE YOU COMFORTABLE SAYING THE COWBOYS CAN WIN THE SUPER BOWL? –
Like I said: I've been here several times and got a chance to go to the Super Bowl three times. And so, I know how it felt when we got the opportunity and that's what this is. So, yes, I know how it can happen. So I do feel like we're going to be competitive. I feel like we're healthy as we've been all year. I think we got guys like 59 on the come, their arrow's up. [Anthony] Spencer had his best day of the year for us. Yes, I do feel like we can compete.
HOW DO YOU FEEL ABOUT RESTING PLAYERS AND ALSO A Doug Free UPDATE? –
Well, I feel strongly about going all-out against the Redskins. There's several reasons, but No. 1, I think there's a bigger concern about losing your edge than there is ever about some of those other issues that are involved. There will be opportunities enough as the game goes along to see if anybody needs to be resting. But we need that win. We could really need it. It could really make a difference. And, so, that's that. From a standpoint of Doug Free, we're just going to have to look at him real closely this week. We hope that he, when he gets out there, he'll work against himself or do strengthening and conditioning things and then we'll take a look at it right at the end of the week. I don't have him, at this particular point, crossed off.
EVEN IF FREE DOESN'T PLAY, DO YOU FEEL CONFIDENT HE COULD START IN THE PLAYOFFS? –
Well, he's got the kind of injury that he's played with. And, so, this is a question of just how extreme, if anything, how extreme it is pain-wise. I think it's something we're just going to have to see as we go. But I just want to remind everybody he's played with this, and he's played with this for several games.
ARE YOU OKAY WITH STICKING IT TO THE REDSKINS ON ANY OPPORTUNITY? –
Sure. And the real thing is that the question is: which prepares you the best? And we all know the risk of losing a player in a game. And all of those have their way or sorting out. I think you can make a good case for even someone like Murray getting his reps in. You know, you've got Murray, who's got – let's look at the record aspect of this thing, 29 yards to go. That's not just Murray's record. That offensive line – I know as a former offensive lineman, you're so proud of those yards, it's like you made every one of them yourself. And so, there's an inspirational thing about doing well, winning, stats. You've got to temper all of that as to the risk. As you know, I'm a risk-taker. You've got to weigh that against the reward. And I think the mental, feel-good of competing, or give yourself a chance to compete, is good.
DO YOU FEEL THE OFFENSIVE LINE IS SO GOOD THAT YOU COULD PUT DARN NEAR ANY RUNNING BACK IN THE COWBOYS BACK FIELD? –
Well, I think there's some truth in that, but you want to pull up just a little bit. DeMarco [Murray] has size, he has power, and certainly our line has given him some opportunity. But he has made a lot of his yardage on his own. These haven't been totally clear sailing for the first five yards. I was talking to Grant Teaff, the great ex-Baylor coach, and he was describing his view of Murray's running. And he kind of gets in, gets behind his blockers, then he feels, sees that soft spot and then he just turns and uses that weight and power and gets those yards. It can bust off and make seven, eight more. It can be three. But it's all north-south for the most part. He said he's very unique. So it's very easy to underestimate just what impact he's having. On the other hand,
Joseph Randle
, you saw him make two or three runs out there. He graded out great on his protections of [Tony] Romo. But Randle is an inordinate runner. He's quick-footed. He's got some real good instincts on finding the hole. So having said all that, I think it's somewhere in between what you're talking about. I don't think we should diminish anyway Murray's impact with his unique talent. But I think we ought to give credit that we've got some other backs that could do pretty good with this offensive line.
You can hear
the rest of the interview here.
Be sure to stay tuned to
105.3 The Fan
, and read
CowboysHQ.com
for all the news and knowledge on America's Team!
COWBOYS LATEST NEWS
*Need to catch up on Jordan Ross' "Romo for MVP" article KD and Fish referenced?
Here it is in all it's supporting argument glory.
*Want to know how Dallas dominated the Colts?
The answer's right here in Cowboys+Colts BIG Stats: Third Downs & Toxic Events
*Here's
Fish taking us inside the Cowboys room for the story of the gameplan for the playoff-clincher - and Romo's "stolen'' jersey. Premium stuff!
*Reflections on that big day ...
Cowboys Chronology of The Clinch.
*The Cowboys get
talked about on CowboysHQ Discussion Boards. Get your free membership along with almost 25,000 Cowboys fans!