Cowboys Win The Pro Bowl
The
Dallas Cowboys
put one more cherry atop a successful season by putting their stamp all over Sunday's Pro Bowl in Phoenix. "Team Irvin''? That would be Michael Irvin. Its coach? That would be Jason Garrett, joined by his re-upped staff. The score? The Cowboys-dominated lineup 32, "Team (Cris) Carter'' 28, with poor long-snapper L.P. Ladouceur the lone Cowboy player drafted to play for the loser.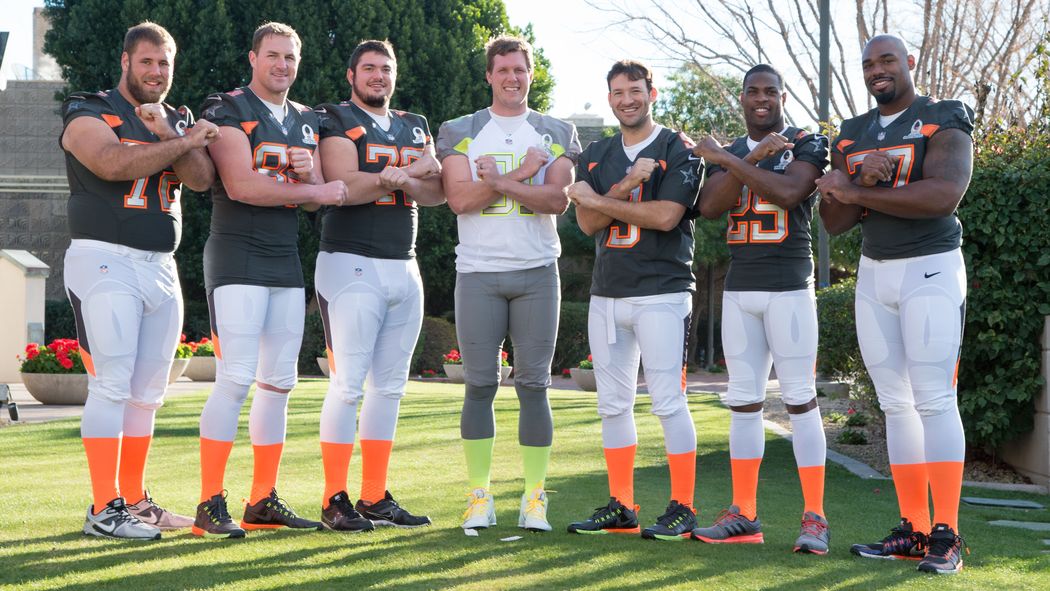 In all, seven Cowboys players participated, including tight end Jason Witten as an injury sub and not including Dez Bryant, who bowed out due to what CowboysHQ.com is officially calling a "disinterested groin.''
QB Tony Romo (4 of 6, 43 yards) got the start for "Team Irvin,'' but played only briefly in his fourth Pro Bowl appearance before giving way to Matt Stafford and then eventual game MVP Matt Ryan. Tyron Smith started the game at tackle in front of Romo. Fellow blockers Travis Frederick and Zack Martin entered the game in the second half and moved around along the offensive line. Frederick, Martin, Smith and Witten (four receptions for 32 yards) were on the field for Team Irvin's game-winning drive.
DeMarco Murray also started and in his second Pro Bowl appearance, carried three times for 18 yards and caught a nine-yard pass before retiring after that opening possession.
The next time we'll see Romo? The MVP voting will be announced live on NBC on Saturday night, before the Super Bowl. He'll get some votes there ... certainly more than he'll get any Emmy votes for his acting in a new Pizza Hut commercial.
Onside Kicks
Our
guide to Cowboys Restricted Free Agency - how it works and who will be prioritized - is here ...
DeMarco certainly has the option of taking less to stay. Dallas certainly has the option of paying him more to stay. His teammates certainly have the option of campaigning on his behalf, and Romo and Witten - who've grown very close to Murray, have predictably done so.
But there is wisdom in appreciating this option: Cowboys running back by committee - along with proof that it works.
... Hungry for some understanding of how the Cowboys front office really works?
"Jerry and his Cornerstones'' gives you answers.
... The best thing about the Pro Bowl? Dallas' coaches being able to get up-close-and-personal with the talent. The Final Word
"It was a fun experience for all of us, a privilege for us as a staff to coach ... these guys are the best on the planet. It was a fun week.'' - Jason Garrett.