The Manster on The Kraken
When the
Dallas Cowboys
signed Greg Hardy, they were bombarded with criticism from fans and media alike. I'm not going to get into all of the details of Greg Hardy's case. We've already pointed out on CowboysHQ -- without defending Hardy's involvement in a horrific incident -- that there is much more to that case than how it's been portrayed by the national media.
(See our exhaustive coverage of all things Hardy here.)
Either way, from a pure football perspective, there's no denying that this was a great football "get'' by the Cowboys.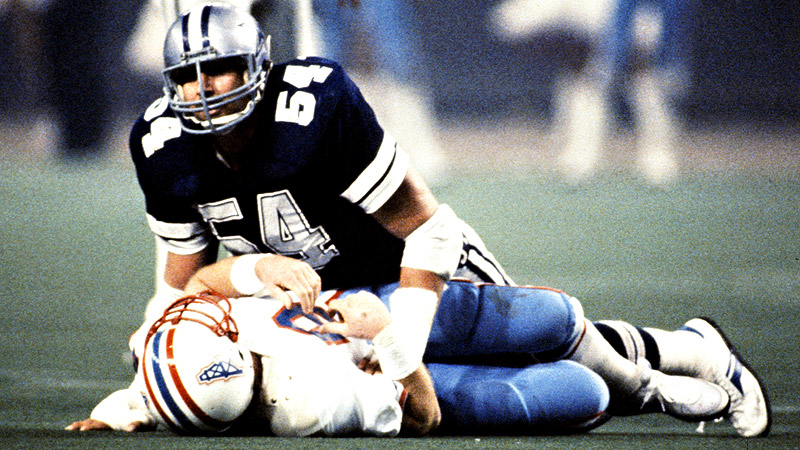 Hall-of-Famer Randy "The Manster" White agrees.
"I think they made a great move," White tells CowboysHQ in an exclusive interview. "He was available and the pass rush was an area they needed to improve on. He's a kid that is a proven player. As far as the off-the-field issues, who hasn't made some type of mistake in their life? I'm not jumping on that bandwagon even for a minute. If he comes in here and helps this football team and does a great job, people will be happy he's on the team."
Randy White isn't the only former Cowboy to endorse this signing. Charles Haley tells the Dallas Morning News, "Sometimes bad boys have to come in here and kick some tail.'' If anyone knows a thing or two about being a "bad boy" free agent signing in Dallas, it's Haley, who turned out to be a missing piece for the championship Cowboys of the 90's.
Could the same be true for Greg Hardy and this current Cowboys team?
"In the early 90's they had Charles Haley at that end spot and he's going in the Hall of Fame this year," White says. "He could consistently put pressure on the quarterback. I don't care what team he was on or what team he was playing against. If Hardy can do that, then he'll be a part of that puzzle that will really help that defense improve. You have to be able to get pressure on the quarterback to have success in the NFL. Hardy is a proven player who can do the job."
The presence of Greg Hardy should help the entire defense. It will take pressure off of the secondary to cover guys for too many seconds on every play and it will open things up for the rest of the defensive line. The player who could benefit the most from this move is Demarcus Lawrence. D-Law came on strong at the end of last year - recording two sacks, two fumble recoveries, two QB hurries and a forced fumble in the final two games of the season. However, without Hardy, Lawrence would be expected to be the main guy in 2015, which is a lot to ask of a second-year pass-rusher who missed most of his rookie season due to injury. Now that Hardy is in the mix, he'll be the one getting attention as the right end, which will create more opportunities for Lawrence and allow him to develop and grow at a reasonable pace.
"They have a lot of promise on the defensive line," White says. "With the way Lawrence played when he finally got out there at the end of the year and Crawford is a high-motor guy, he's all over the field making plays. Then they signed Hardy. When you have a nucleus like that I think your defensive line has a chance to be really good."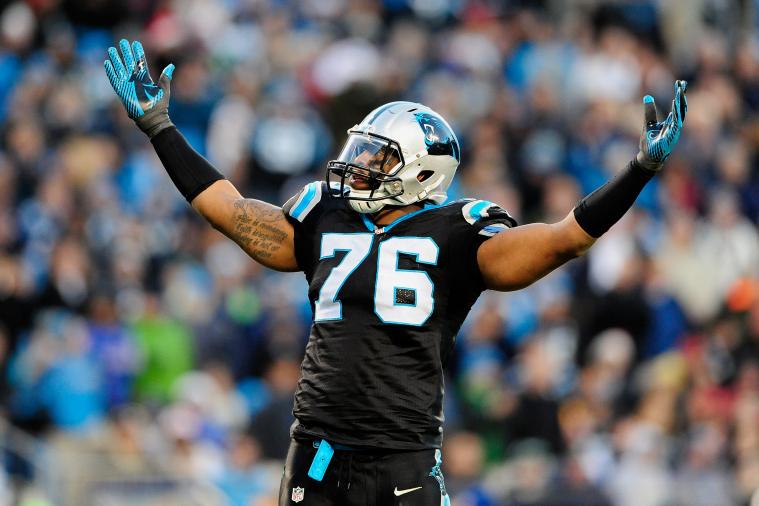 The Cowboys still have Jeremy Mincey as well, their leading sacker from last season. Also, our own Mike Fisher reports that the Cowboys are still interested in brining back Anthony Spencer (for the right price) which would help solidify their DE rotation. Regardless of what happens with the rest of the defense, this defensive line is starting to come together ... and it has the endorsement of a Cowboys legend in Randy White.
Onside Kicks
Fish reports on Monday afternoon that the Cowboys have "visited'' with free-agent QB Matt Schaub but have "no particular interest'' in him at this time ... What if a
certain somebody in the Cowboys front office will keep dreaming The Improbable Dream of Adrian Peterson in silver-and-blue?
... Here,
Cowboys assistant coach Matt Eberflus on the State of linebacking
... Be sure to stay tuned to
105.3 The Fan
for all your radio insights and keep it right here at
CowboysHQ
for hard-hitting commentary and inside analysis. ... Now that the Dez Walmart Unicorn has gone un-located,
to the business of how Dallas can structure its "Cowboys For Life'' contract with the receiver.
... The Patriots are flirting with Rolando McClain - a player to whom Dallas is, as CowboysHQ.com reported exclusively last week, reluctant to make much of a financial commitment.