Out of the Darkness
We simply have to begin our Crunchtime Podcast day with a few mentions of La'el Collins ... and hopefully a decade of mentions to come.
"How you stand in the moments of darkness is what you are all about,'' Collins said in his Cowboys introductory presser on Thursday. "It's everything.''
What an impressive young man this is ... in addition to being an impressive young player. Here, CHQ brings you the first
in-depth story on the process with "Scoop: Jerry 'Hands-On' In La'el Collins Recruiting.''
Then we presented
his scouting report from LSU here.
And then
the done deal, with Fish dissecting how it all came about, down to the contractual penny here.
The day wouldn't be complete without Clarence Hill's photo, relayed from inside Jerry Jones' mansion on Wednesday ...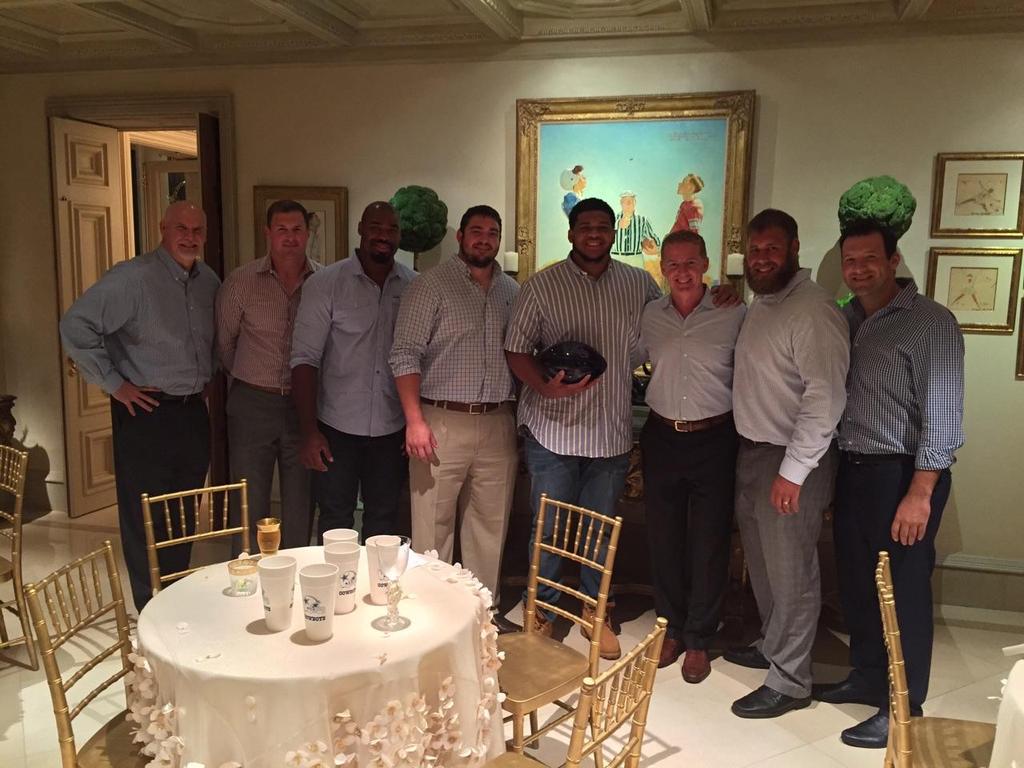 And wouldn't be complete with a visual hint of what Collins is capable of. ...
"I couldn't be in a greater situation," Collins said as part of an emotional presser. "I couldn't be in a greater place. I just want to thank Mr. Jones, his family, this organization and everybody that is standing behind me because I guarantee you this: I'm going to give this organization everything I have and more. This is going to be the best offensive line in NFL history. Mark my words."
Cowboys Crunchtime Podcast
KD is joined by a veteran of the Cowboys media brigade, Clarence Hill, Jr. of the Fort-Worth Star Telegram. Chill drops knowledge bit after knowledge bit on the subject of judging morality of football players, the possiblity of guys changing and how it should be measured. He also weighs in on the transformation of Jerry Jones over the almost 20 years he's covered the team and then looks at the current state of the Cowboys compared to the playoff runs of '07 and '09. Then, co-host Keith Mullins joins the fray as he and KD dissect the lack of grabbing a running back or defensive tackle, and then one-by-one look at all eight of the draft picks the Cowboys have brought into the fold. It's your usual rock solid edition of Crunchtime, with everything you want to talk about concerning the
Dallas Cowboys
.
See what Cowboys fans are saying here!
Related Story: Fish Column: The Byron Jones Perfect, Lucky Grade-A Fit

Related Story: The Scouting Report on Randy Gregory
Related Story: We Eavesdrop on Stephen's 'State of the Cowboys' Address
Related Story: Cowboys Crack Down On 'The Kraken'
Related Story: The Cowboys Recruitment of La'El Collins
Related Story: Truths and Fibs about the Cowboys RB Situation