For most observers of
Byron Jones
, the phenomenon started in Indy, at the Scouting Combine ...
It become a
Dallas Cowboys
reality on Draft night, when the Joneses and Garrett and McClay began their rookie bonanza and celebrated at the selection of Byron at No. 27 overall ...
And then he began life as a Cowboy at this weekend's Rookie Minicamp, where he impressed on the field ...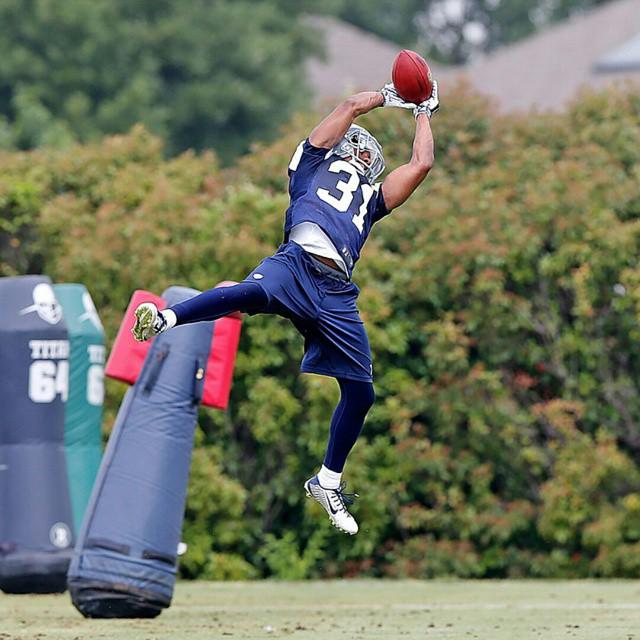 ... and in the locker room, as Annabel and I explain from the Valley Ranch practice field sidelines ...
Byron Jones put his first week as a Cowboy in eloquent perspective when the UConn product said, "You're no longer on scholarship. So you've got to prove it every day."
The "proof'' has started. The Cowboys hope the "phenomenon'' continues.''
See what Cowboys fans are saying here!
Related Story: Truths and Fibs about the Cowboys' RB Situation

Related Story: The Full Story on Brent's Retirement
Related Story: How Jerry Won The La'el Collins Recruiting
Related Story: We Eavesdrop on Stephen's 'State of the Cowboys' Address
Related Story: Cowboys Crack Down On 'The Kraken'
Related Story: Romo Raves About Cowboys Front-Office Work