Big
Dallas Cowboys
news inside AT&T Stadium on Thursday and CHQ was inside to chronicle it all ...
Cowboys Crunchtime Podcast
And don't forget to check out Part I of this Podcast from earlier in the week! KD is joined by Keith Mullins and Joey Ickes as they preview Training Camp with a look at four key battles for starting positions!
It's all inside ... Dez visiting with Tony Romo for a time ... T-Will going down with an elbow injury ... News on La'el Collins, Darren McFadden, Mo Claiborne and Sean Lee ...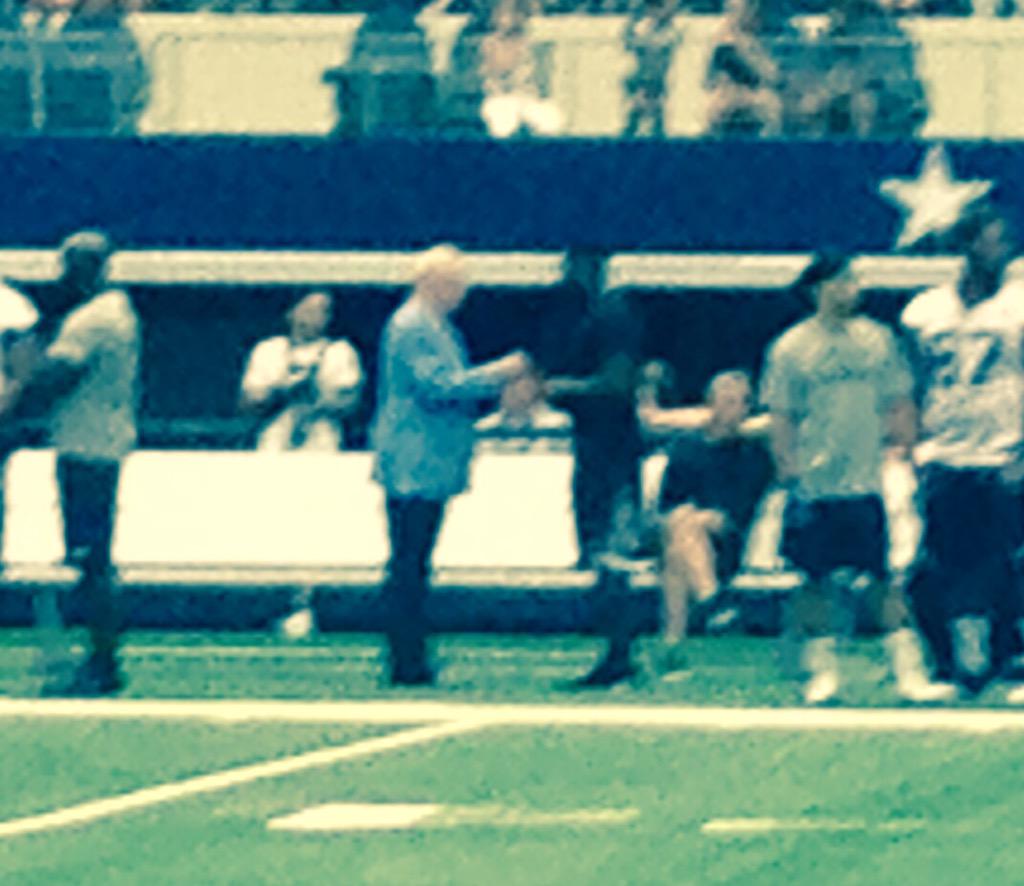 And then the hug. Get in all in Cruchtime! And see more links below!
See what Cowboys fans are saying here!
Related Story: The Dez Contractual Factors At Play
Related Story: Romo Raves About Cowboys Front-Office Work
Related Story: Fish column: Talking To Dez and The Mating Dance