Defensive end
Greg Hardy
is not supposed to talk to the media at training camp, by order of the
Dallas Cowboys
. And he's not supposed to get injured, by order of himself, as he proclaimed while being limited in Thursday's camp-opening practice, "I'm invincible!"
But he did visit briefly with a pair of media outlets, including CowboysHQ.com, to downplay what seems to be a cartilage strain of his left midsection.
"I really don't know what you're talking about, so I cannot intelligently answer the question," Hardy said, laughing, when we asked him about the injury. "And we all want to be intelligent about ourselves."
The Cowboys planned to examine the controversial Hardy on Friday morning, as the injury was not seen as serious. ... and indeed, Hardy is participating in the Friday morning walkthrough as I write this, taking his normal turns as a starter.
Hardy is still considering appealing his four-game suspension for involvement in a domestic-violence case, but in the meantime has earned it nothing but praise from the Cowboys. Coach Jason Garrett said he had to order Hardy to slow down his offseason work because he was going "too hard" in workouts.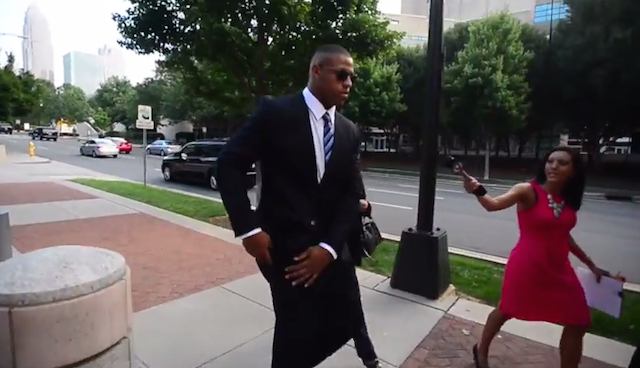 "He's a guy that is really committed to being the best that he can be," Garrett said. "I think he wants to be a part of something special. I think he wants to come to work every day and show his teammates what he's all about in terms of his work ethic and what he can bring to our football team."
And with this slight injury, Hardy's return to the practice field is another positive sign. No, not that he's "invincible.'' But certainly that he's "coming to work every day'' as a force capable of being an All-Pro pass-rusher.