We know how careful Coach Jason Garrett is on these matters. There is a "Line 1'' and there is "only concerning yourself with things within your control'' and there is simply "stacking good days on top of each other.
We know that owner Jerry Jones is compliantly vowing to buy into the same mentality by avoiding the utterance of the words "Super Bowl."
But for
Dallas Cowboys
leader
Jason Witten
, this isn't a word game. It's even as serious as the game of football itself.
"It's the championship," Dallas' Pro Bowl tight end said when asked about 2015 team goals. "Winning a Super Bowl. ... I'm not afraid to say it, but it's silly to talk about it."
In that sense, he is straddling the philosophies long-held by his coach and the voicing of a desire long within the parameters of what his owner says out loud. For Witten, 33, who has played for 12 years, qualified for nine Pro Bowls, made the playoffs five times and is likely Hall-of-Fame bound, there is no sense in running scared of the truth.
"I want to be the best," he said. "I want to be a part of a team that's about that."
But that doesn't mean Witten is skipping over all the necessary steps.
"It's about building your team, being the best player you can be right now in training camp," he noted, and Witten proves that on a regular basis here in Oxnard as he's often the last guy on the field, either getting one last tidbit of instruction from a coach or sharing his own thoughts with younger teammates.
The purpose of all this is clear.
"I don't want (it to sound) as if we're just trying to make the playoffs," Witten said. "We know what our ultimate goal is. We just choose to focus on other things to allow us to get there. But that's Line 1: build your team to be able to compete in those situations to play in that game.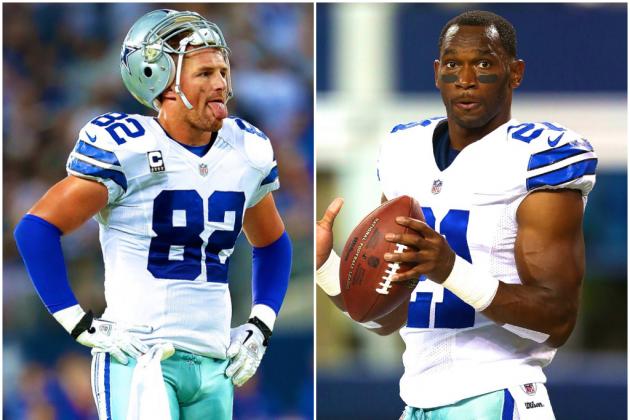 "If it's not, you need to leave now."
In Witten's visits with the media this week, he's addressed how kids like Joe Randle need to mature into their roles, and has complimented Randle -- with whom he conflicted on this subject last season -- on doing just that. So nobody on the Cowboys is leaving. But Jason Witten hopes he knows where the Cowboys are going -- and isn't shy about acknowledging the obvious.