By Mark Lane
ARLINGTON - The Cowboys Kickoff Luncheon at AT&T Stadium on Wednesday was marked by the emotion of some present, the faith of some legends and the absence of a few.
Hall-of-Famers Roger Staubach and Michael Irvin threw their title-contention support between the 2015 team. Staubach endorsed Tony Romo as "the best quarterback,'' adding, "I don't want to jinx anybody, but I think they're really going to have a good year."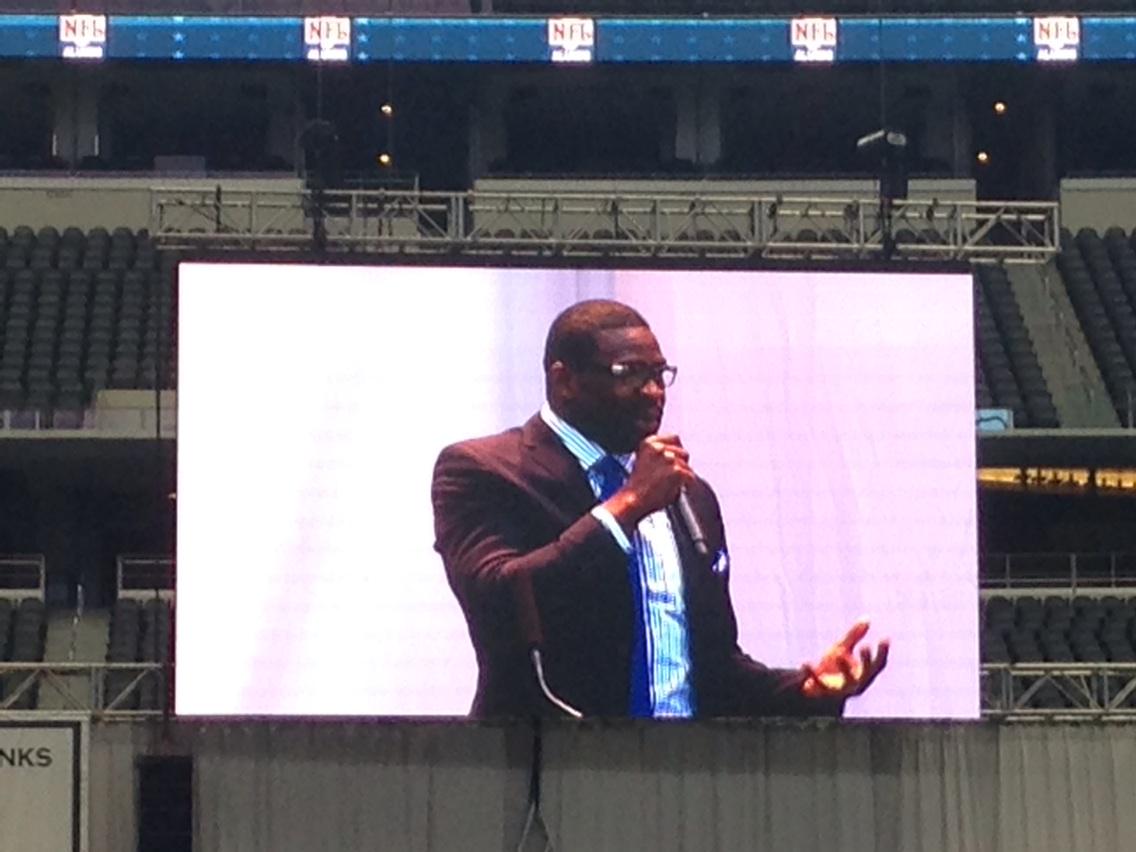 And Irvin took to the stage to preach about these Cowboys having a chance to "make a mark'' as a Super Bowl team. "Let me tell you how to leave your mark,' Irvin said, hinting at Super Bowl 50. ''It's not how much money you many. It's not about how much fame you gain. It's about finishing the journey … You just make sure at the end of the year, you make sure the golden team of the NFL is winning the golden Super Bowl of the NFL.''
They will attempt to do that without the services of Orlando Scandrick, who sustained a season-ending knee injury and showed emotion while speaking at the luncheon, which benefits Happy Hill Farm Academy.
"This team,'' said Scandrick as he won the 2014 team defensive MVP award, "means everything to me.''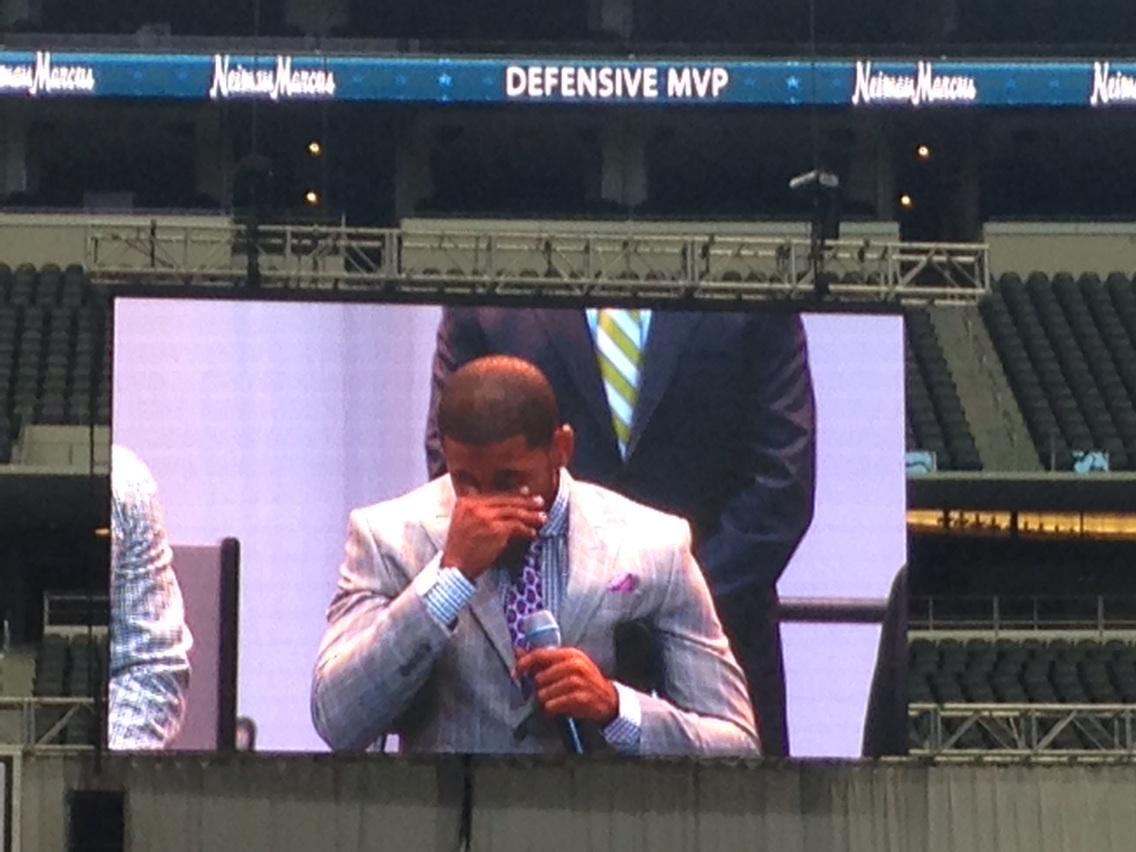 The offensive line won the Offensive MVP award, L.P. Ladouceur won the Special-Teams MVP and Tyrone Crawford won the Ed Block Courage Award.
Running back Joseph Randle, defensive ends Greg Hardy and Randy Gregory and cornerback Corey White were not present at the luncheon. While our Mike Fisher reported that they were gone for "personal reasons'' (Randle's involving a legal matter), someone was moved to ask COO Stephen Jones if the absences meant the foursome was no longer on the team.
"Absolutely. Oh my gosh, yeah," Jones said. "They had business to tend to, but they're all very much a part of it."
A part of a title contender? That's the hope, of course, and the vibe from leaders from past and present.Said coach Jason Garrett: "This is the time of year when bold predictions are made. We ain't making any of those. But we're gonna make you proud this year.''