First, to 
Brandon Weeden and his descriptive view of being benched almost immediately following a 30-6 loss to New England last week in which he 
completed 26 of 39 passes for 188 yards with no touchdowns, an interception and a 67.0 passer rating in losing his 11th straight game as a starter dating to his 2012 rookie season in Cleveland.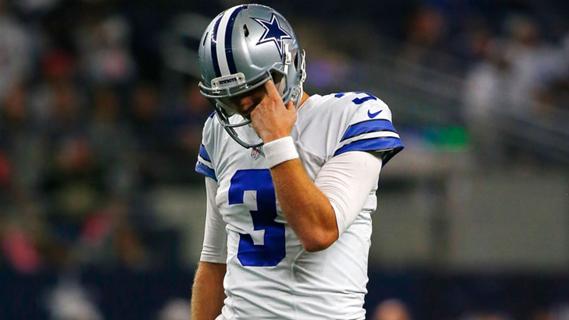 "How do you think I took it? Obviously I'm pissed," Weeden said when asked about Matt Cassel being elevated above him to the job of Tony Romo temp. "But, you know, nature of this business."
It is indeed: The "nature of the business'' when you're starting QB is at the wheel of a bus that goes 0-3 to change the bus driver. That's what's happened here, coach Jason Garrett informing Weeden of the team's decision last  Tuesday to change Dallas' look and feel at QB. Cassel will make his Cowboys debut when Dallas is at the Giants in New York this upcoming weekend. And while some negative numbers piled up on Weeden, it's also fair to note that he was key in helping to beat Philly and he engineered the scoring of 28 points in the first half against at Atlanta, and he was clutch with the game-tying TD throw at New Orleans ...
But nobody cares. 
"You guys can dictate however you want to perceive it," Weeden told reporters last week. "I'm not going to comment on it. I don't want to bring the attention to me. I don't want to say something I shouldn't say. I've got my feelings, I'm going to keep them to myself and go from there.
"I'm going to handle it the right way, I'm going to go about it the right way. I'm not going to make excuses, I'm not going to throw a pity party for myself. I'm a pro. I'm going to handle it the right way, and go back to business as usual."
"Business as usual''? As I said to Weeden, when an NFL team loses, the blame goes on the GM, the coach and the QB. That's just the way it is. (Dallas is also closing in on more C-Mike, among other alterations, as I write in my Cowboys Premium column here.) Does making a change in one of those three areas suddenly improve the team? Or, in the case of upcoming Cassel-led games, maybe the presence of Hardy, McClain, Lee and Dez might be the reasons? (Wednesday is a big day for Dez; while his target has always been healing and and practice prep in time to play against the Giants, there is a difference between "target'' and "guarantee,'' as the smart Cowboys follower surely knows.)
I caution Cowboys fans to not think Cassel is automatically better than Weeden, to understand that this sort of move is often a placebo, a sugar pill meant to convince the hypochondriac that he's miraculously cured.
But ... the Cowboys are 2-3 and have lost three straight and the Giants game is pivotal in so many ways.
So bring on the placebo.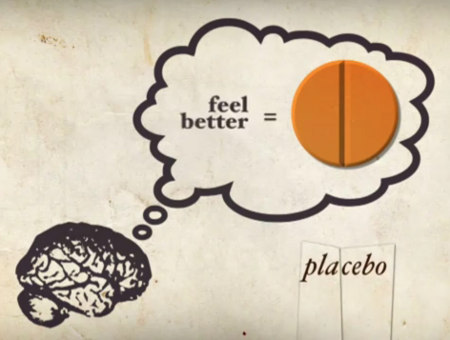 Now, to the Cassel Q-and-A with the media ...
HOW DID YOU GET THE NEWS? -- "I was just called by Coach Wilson and he said that Coach Garrett wanted to meet with me. And, so, I went in and had a good conversation with him and he told me the news."
HOW EXCITED ARE YOU? -- "I'm really excited. It's an opportunity and there's no doubt about it. I don't take it for granted. I know how hard it is to get on the field in this league. And at the same time, as I told you guys a few weeks ago, it's always been a dream of mine to play for the Cowboys and to be a starter for the Cowboys. So, I'm excited about the opportunity, will work extremely hard, and hope to go get some wins."
ARE YOU UP TO SPEED? -- "You know what? I learn something new every single day and I feel like I'm caught up but at the same time, every week bring new challenges with new defenses and the type of offense that we are. You look at a defensive game plan each week and have new challenges and learning new plays."
HOW CAN YOU GET THE OFFENSE BACK ON TRACK? -- "More importantly, I think it's a team effort. We've got to come together collectively to control situations together. We've got to convert on third downs, score in the red zone, do those kind of things. And those are the important aspects of the game when we need to win those ballgames as we move forward."
HOW DID FILLING IN FOR BRADY PREPARE YOU FOR THIS? -- "You know what? I think it was the start of something to help me in a situation like this. It's my 11th year and I've kind of been through all different types of situations at this point in my career. As I told you before, I embrace the opportunity. I look forward to it. And you know, it's a new challenge this week."
HOW CONFIDENT ARE YOU? -- "I'm very confident. You know what? We got a lot of great players in this room and in this building. So, if I go out and do my job at a high level then I think everybody will be impacted by that."
HOW DOES THE BYE WEEK HELP? -- "I think it's a huge help for me to have one more week under your belt and have the whole next week of practice. It's important because obviously it sets the tone for everything that we're doing. Today was the first snaps with the first team. First time I threw the ball to Beasley, Witten, and those guys since I've been here. So, I think we'll build a rapport and that chemistry. It is important that I take advantage of the next few weeks.
WHY DOES STARTING FOR THIS FRANCHISE MEAN SO MUCH TO YOU? -- "Well, I think I grew up a Dallas Cowboy fan. My dad is from Lubbock, Texas, so we always support the big star. I think that just growing up being a Dallas Cowboy fan. It's huge. Now that I'm in a position to stay, I think we're all kind of pinching ourselves a little bit."
DO YOU HAVE ENOUGH OFFENSIVE WEAPONS TO BE EFFECTIVE? -- "Absolutely. The guys in this room can win ballgames. There's no doubt about it. I think I said this before: we collectively have to put together a better effort all around. We've got to complement each other, offensively, defensively, and special teams."
ARE YOU COMFORTABLE THROWING AGAINST 8-MAN BOXES? -- "Absolutely. Sometimes I also feel people fail to recognize it's a part of that was the game plan that we felt -- and I know you guys all saw the Atlanta game -- it was executed perfectly. And we felt we did a great job, and that what we felt like the game plan was because we felt the holes were there within that defense to take advantage of it. And we scored 28 points in the first half. And, so, part of that is the game plan, and we're going to take our shots when we get the opportunity to. And we're definitely going to try to get the ball down the field."
IS ABOUT LEARNING THE OFFENSE OR LOOKING AT NYG? -- "I think it's looking at the Giants and starting to understand the game plan as it kind of unfolds moving forward."
HOW DID YOU TAKE IN THE GAMES FROM THE SIDELINES? -- "I'd always call the play outloud. I'd get it in my ear piece and call it out loud and watch the game and try to make an imaginary mike plan as I'm watching the game and go through my read as if I'm playing. And I think that's -- the more mental reps, the more times you see it unfold, I think the better you're going to view it when it comes time."
DO YOU HAVE ENOUGH UNDERSTANDING OF THE OFFENSE TO AUDIBLE? -- "If Coach lets me. It's going to come down to Coach. But I do feel like I've got a good grasp of the offense at this point."
WHEN YOU WERE TRADED, DID YOU THINK YOU WOULD START FOR DALLAS EVER? -- "When it first happens, it's sort of wild because my wife is almost 37 weeks pregnant. That was my main concern. Once you get here and you kind of settle down a little bit, that part of it you kind of say, 'Wow. I could be.'"
DID YOU FIND A HOME? -- "We found a home. I've just got to keep my phone nearby in case she calls. She might have called right now."
"She's 38 weeks right now. 38 weeks and some change, so it could be any day. Could be any day. Me running around wearing a nice Dallas Cowboys jersey."
WHAT IF IT'S NEXT SUNDAY? -- "
No, we'll get it out before then. Right, honey? I love you. A lot of walking
."