CowboysHQ.com is reporting that medical people will urge Dez Bryant to make certain the broken bone in his foot is 100-percent healed before he returns to the field. Meanwhile, Dez himself has told us that being healed in time for this weekend's game at the Giants -- however unlikely that may seem -- has always been "the plan.''
"Yeah, I'm getting better,'' the All-Pro receiver told Fish. "If I'm back against New York, I'm back against New York. That's the plan!''
So, Jerry Jones, what about that 100 percent?
"It totally depends on how he's doing," the Cowboys owner said on 105.3 The Fan's "Shan & RJ'' on Tuesday.  "He had a good end of the week last week. He got in some really good work. He didn't have much negative response from that work. It was strenuous work, the kind that if he can step out here and have a couple of really good days of practice then you could see him go."
Yes. Sure. Because that's the optimal "plan.'' But Jerry ... Does Dez have to be 100 percent to be cleared to return?
"It will be satisfactory," Jones responded. "I don't know what '100 percent' really means in this particular case, 100 percent healed? One-hundred percent from the standpoint of no sensation, no sensitivity? ... I don't think you would have no sensitivity. But I do think that the combination of all the work he's done, which has been extraordinary, as well as some of the additional procedures that were done, give us a lot of confidence that if he's comfortable to putting it down and driving off his foot, then we're comfortable with him playing.
"Everybody will get a feel for it, but more importantly, he'll get a feel for it. He's the key. He'll have to decide, does he push off on it? This is strictly, 'Do you feel comfortable making your cuts? If you do, then it's on go. If not, then we'll wait a week.'"
Ah, but we contend it's not really about Dez "feeling comfortable.'' It's about passing an MRI to demonstrate healing. It's about being able to practice on Wednesday or Thursday. (Both Fish and Bryann Broaddus are now saying their "gut'' tells them that's increasingly unlikely.) 
Is Jerry being fuzzy and fudgey because the Cowboys are truly trying to find different ways to define "100 percent''? Or is Jerry being fuzzy and fudgey because that's simply the way he talks?
He certainly does the latter, in entertaining and sometimes maddening fashion, as you see below ...
WHAT DID YOU DO FOR THE BYE WEEK, GO HUNTING? -- "No, I didn't. I actually spent Sunday doing something that I really enjoy as well, and that is watching probably every talk show that there was leading up to pregame shows and really were set up that I could watch all the ballgames. So, I had me an all-day watching party that gave a good look, good overall view of a lot of football."
DID YOU GO TO TAYLOR SWIFT? -- "No, but I had enough representation with my family. I think I had every granddaughter and nieces that you could put in that stadium. And let me tell you: they were sending pictures of their activities out there. They had a blast. Taylor Swift, I'll never forget I went out to announce the Country Music Awards at the stadium about two years ago. And I had my grandson sitting with me on about the second row. Well, Taylor Swift was sitting literally right in front of him, like close enough to reach up with your forearm and touch her. Well, he pats her on the shoulder and ask if he could take a picture. And she says, 'Well, let's do better than that,' and she got his camera and did a selfie with him and her in there. It's a prize if you can imagine."
HOW ARE YOU ABLE TO ASSESS YOUR SQUAD AT THE BYE WEEK? -- "We need to improve and we need to improve individually at individual positions, and I'm not trying to give you a pat answer. I like where we are in the offensive line. I like having Collins available for us. Leary is probably, the best way to say it, has gotten a little rusty in his couple of weeks off. And so having Collins available to get in there and get that kind of play time is very important to us and him as we look toward the rest of the season. So, I like what we're doing in the offensive line. Brown has really coming along good at tackle, swing tackle. We're good there. I like the fact that we were able to get Michael, have him at this juncture with his familiarity with the offense. So, I think he makes us better at running back in my opinion. And then I think that this gave us a chance to get our other guys back that were nicked up at receiver and possibly Dez Bryant out there. I think that really bodes well. Obviously I'm excited about having that whole group that we've got out there for defense. I look at that game last night, Eagles and New York. I saw what a dominant defense on the Eagles part did in that ballgame. That makes you like what we've done and where we are evolved to on defense. This bye week will give us that much more chance to get Gregory in sync out there. He had a couple good days of practice and he'll be better. And of course Hardy speaks for itself. So does McClain. Anyway, when you add it all up, I think we've done some things in the secondary that might help us out a little bit in terms of our draft pick, Bryon Jones. All of that feels good. And I certainly think we've given us -- let's say this: we've give us a hopeful look at quarterback."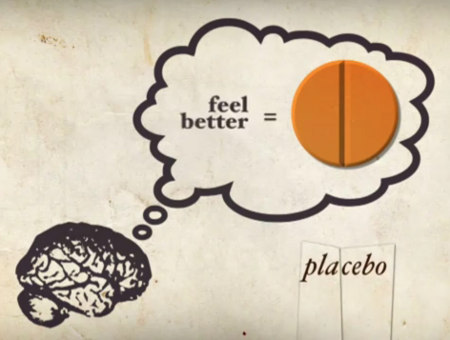 WHAT SHOULD WE EXPECT FROM MATT CASSEL? -- "I think you'll see more attempted plays from him than we got from Weeden. And, so, you could have more bad plays, but you got the chance to have some plays 20 yards or longer which we call big plays generated by the offense going our way, not going the other way. And I think you got a chance to see that more. But you go more of the 20-yarders our way, then you got a high risk of some coming your way. Coming back at your defense, turnovers that way."
DID YOU MAKE A CHANGE FOR CHANGE'S SAKE, OR GIVES A BETTER MENTAL ADVANTAGE? -- "I think both. I don't believe there is any question, in this position, quarterback, there certainly is an element of 'well, we're not getting it done with him at quarterback.' Unfortunately, for the one getting changed that's not playing, that goes with that position. So, I think you got a little of that. I think though that there's some things that Cassel will do for us that gives us probably a better way for us to get all of our offense in. I think that's the best way to say it. Weeden still has the great arm, has the ability to get the ball downfield, but as we all know, you got to get those. You got to throw them. You got to get them down there. Just so we're clear: Weeden did 90 percent, apart from winning the ballgame or making a play, but he did what he was coached up to do. Playing conservative. I'll answer your question, Mac. We were playing conservative. We didn't want to have turnovers and we thought against New Orleans, for instance, we thought that defense could do a better job against New Orleans and it surprised us and New Orleans took it to us. Same thing happened against Atlanta. One of the things that you can do is if your defense is playing pretty good either in entire games or in the first half, you have the tendency to think, 'well, we can hold them' rather than being a little aggressive and not counting on your defense. Frankly though, I'd count on our defense out here Sunday."
IS THIS AN ODD YEAR FOR NFL PARITY? -- "I'd say yes. These starts of five and six wins. Man, they are impressive. And it's really when you're looking at 10 or 11 games to get in the playoffs, you got to feel pretty good when you're sitting here with 10, 11 games to go and you've already racked up five or six wins. I'm envious, real envious. I know why we don't have it, but still I'm still very envious. This is an important year for us. We have everything to look forward to, in my mind. We have to play better in general. I'm not talking about not have Romo, not have Dez, but we've got to play better. And we just didn't play good in the second half against New Orleans. And we didn't play as good as we need to play. Now, we were up against a really good team out here in New England to be trite. But still, we got to play better. Now that I expect."
DO YOU THINK THE NFC EAST WINNER WILL HAVE 8, 9 WINS? -- "I think you're more likely to have a team start playing well and get hot and win more than eight or nine games. That's the likelihood. I'm certainly planning on that. So, I don't bet that it will be down there at the .500 level. What was it that Carolina won last year? So, my point is that it will be stronger, the winner will be stronger. There's a little of me that is rooting for a lesser won-loss situation just because of the shape that we're in with our injury to Romo. Still, I think when I look at how Philadelphia came back and played last night. I know certainly the Giants have played and do play better; played a lot better against us than they did last night. And, so, I know those teams and Washington has a really, I think, has a chance for a solid football team. Any of these teams at this juncture could, their way, their individual teams' way, start putting together some wins. But I would say that probably the challenge to put together those wins will be us over the next four or five games as any of those teams will face."
DO YOU EVEN KNOW WHAT A CATCH IS IN THE NFL ANYMORE? -- "Yes, but on the other hand, I think that still the most complicated ruling, or the most judgmental ruling, of all of those have been the Dez Bryant catch because it had a combination of you had to interpret whether or not he had a complete move before he had a second move. And I don't believe -- I think they're athletes. They can make that move and catch and move in one motion. We've got one of them, but there are several probably that have the athletic ability to catch the ball and move forward at the same time; still caught, in my mind. So, you know, that's going to have to really, and will continue to get attention, maybe one of those plays will go for us, come our way before this season is through."
WOULD YOU JUMP IN THE WWE RING LIKE MARK CUBAN DID? -- "First of all, no. I wouldn't. Secondly, they've got a plan on you already figured out when you get in that ring, and I don't like what they might have in store for me. But the other thing is that I'm a big fan of Vince McMahon there, very big fan of his. Dick Ebersol, who ran sports for NBC, was really complimentary of him in their time with what I call the [XFL]. But the bottom line is that this is a creative guy. He's done a great job with wrestling. Some of the things he's used. He's so involved. He's hands-on. He basically has got his eye on every move they're making in those big matches. And, of course, we're, in about 160 days, going to have the greatest match and event of all right out at our stadium. So, that's a big deal. Charlotte has really spent a lot of time, not only getting them to come here and have the event, but she spent a lot of time with McMahon's daughter and their entire structure. His daughter is really something special as well in terms of chip off the ol' block as well as obviously a lot prettier. But the bottom line is -- and I guess we're still allowed to comment that she's a lot prettier than the old dad. Get your ass kicked on this thing when you're talking like this anymore. But the point is she is and she is sharp as a tack. I met with them yesterday, Charlotte, they were there. And it was really great to talk about some of the experience he had with XFL and some of the plans we've got for this big event we're having."
ON WEEKEND PLANS -- "We do have a critical game for us this weekend, needless to say. And we're real excited too. We're going up early and our team is going to basically be a part of going to Ground Zero. Jason, you know is really into those kinds of things for the team, and we're going up Friday and going to really go to Ground Zero and go to the observation tower and really experience that in the downtown area of New York and get a feel for what heroes were really like in those trying times."
HAVE YOU BEEN TO GROUND ZERO? -- "Oh, yes. We operate the tower, the observation tower, our Legends [Hospitality] that we joined with the Yankees with, operates that tower and put in all the infrastructure and the elevators and everything with that. You go to the top in about 70 seconds and can have as many as 4,000, 5,000 people a day go up there. So, that's one of the reasons we're going to do it. We're going to have dinner up there and basically look at the history of how New York has evolved as well as recognize all of the fallen that were there for our country on 9/11."
Our own Mike Fisher will be on that trip with the Cowboys, and has this update on the trip.