Sean Lee could've played. And probably would've played well.
"It was me who decided to not play," Lee told me after scratching himself just before the season-ending loss to the Redskins. "It was 100-percent my decision.''
Lee, who experienced a healthy-enough year and a near-Pro Bowl year, too, in the minds of the Cowboys, first felt a hamstring problem on Thursday. Even right before that Sunday game, he went back and forth on whether to participate. He swears to me finances we not a concern ...
"I have a fantastic contract," Lee tells me. "The Joneses have been extremely gracious. They've been very patient with me because of injuries in the past, so I'm very grateful to have the contract I have. To me, I'm going to be playing for the Cowboys next year, a great franchise, making a ton of money, so I'm not too worried."
But Lee's sacrifice here means he doesn't receive a $2-mil bonus for playing time -- which also means "the Cowboys next year'' have $2 mil more to play with to make Sean Lee's team better than this season's 4-12 edition.
"It didn't feel like I was going to be effective enough to help the football team,'' Lee says sincerely. "Thursday on 7-on-7, Ididn't warm up well enough and kind of tweaked the hamstring. The problem was it was a little too close to the game.''
Lee says he he experienced the issue trying to cover a wheel route, and he mentions the name of "Hitch'' (young linebacker Anthony Hitchens) as a guy capable of replacing him on that Sunday and he did try to push himself in pregame warmups at AT&T Stadium.
"If I had a couple extra days I probably could've played, but ... I felt like I was not going to be effective and not going to be able to help the team,'' he says. "I'm not going to disrespect my teammates and my coaches and be out there not playing the right way.''
But instead, Lee deserves the respect of teammates, coaches and Cowboys Nation for doing something else the right way. He tells me he did not discuss with the Joneses the $2-mil-escalator issue. And Jerry confirms this. But that doesn't mean Lee was unaware of it.
Some financial and medical background here:
Back in 2013, the Cowboys knew Lee deserved a new deal, but the particulars were where the questions resided. Lee was obviously Dallas' best young defensive playmaker, but his career had been littered with various injuries that kept him off the field for chunks at a time. Lee fell to the second round of the 2010 NFL Draft after a collegiate ACL injury, and missed 13 games over his first three years to a myriad of ailments. Even of the 35 games he played, he missed time in several of those as well, or played hurt. Knees, neck, hands ... no Sean Lee body part was safe. So Dallas ponied up, giving him an overall deal that could reach the level of other prime-time inside linebackers like draft-class mate Navarro Bowman. Except Dallas included playing-time escalators; Lee would have to play 80 percent of his previous season's defensive snaps to bump up that year's salary.
Here's a look at Lee's salary breakdown, courtesy of OverTheCap.com:
If Lee achieved 80 percent of the defensive snaps in 2014, he would've received a $1.5-million bump in his 2015 pay. Lee tore his ACL in the first day of 2014 OTAs and missed the entire season. This year, Lee has suffered multiple concussions and other ailments that caused him to miss the second half of two games, as well as the rematch with the New York Giants, prior to missing the rematch with Washington. Prior to Sunday, those missed snaps had Lee sitting at 82.1 percent of the team's snap total. The Cowboys played 65 defensive snaps that day, so Sean Lee would've needed to play roughly half of that to maintain the threshhold. He didn't, and therefore missed out on the escalator for his 2016 salary.
For the Cowboys, who renegotiated with Jeremy Mincey after he fell 11 snaps short of a $500,000 escalator last season, the move keeps an additional $2 million off the books for 2016. For now. Some fans feel that Dallas should do right by Lee and give him the bonus anyway, which doesn't make much financial success. $2 million is a quality player, or even greater, $2 million is the difference between a good free agent and a great free agent, should the situation arise. Maybe, after all the free-agent shopping is completed and Dallas analyzes its books, there would be room to offer some sort of renegotiated bonus to Lee for his career-high and team-leading 128 tackles. However, that's what was expected of him when he signed the deal. Being a great locker-room guy and team leader were attributes already accounted for in the original deal.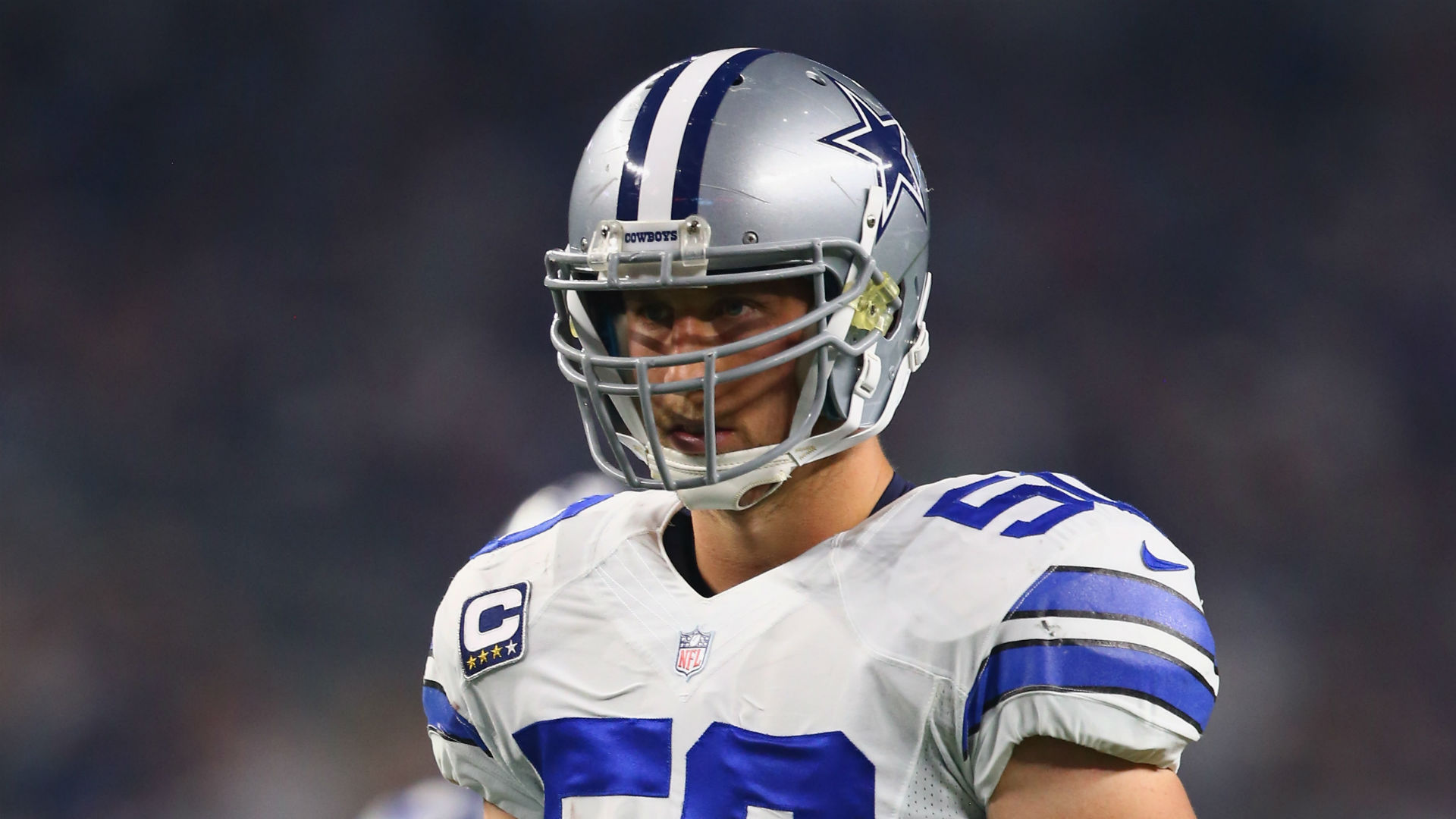 And Lee feels that same way. ... a thought that makes him the Pride of the Cowboys and, as this franchise juggles its chemistry (example: Does it want leaders like Greg Hardy or Jeremy Mincey or both?), ideally part of the fiber of a locker room full of people willing to sacrifice for the greater good.