How interesting a prospect is Florida State defensive back Jalen Ramsey? Bryan Broaddus, the former Cowboys scout now working for DallasCowboys.com and 105.3 The Fan, joins other experts like NFL.com's Mike Mayock in having the highest regard for the player. CowboysHQ.com believes he's a top-five player in this draft, and we believe the Cowboys - with the No. 4 pick - feel the same way. He might be in the same class as linebacker Myles Jack (Dallas' "get'' in our latest Mock Draft), might be superior to receiver Laquon Treadwell (who we profile here) and seems better than Vernon Hargreaves as a DB, another suggestion of the future greatness of Ramsey.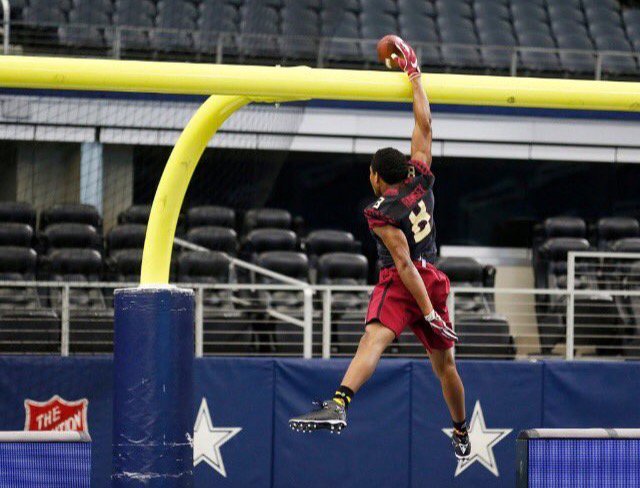 We also see Jared Goff and Paxton Lynch as QB options at No. 4. But wait ... what about the report that Jalen Ramsey is already ranked above the others inside Valley Ranch, that Dallas already has Ramsey in the No. 1 spot on their Big Board.
https://twitter.com/TonyPauline/status/697533719083622400
Problem: Dallas doesn't have a Big Board.
Last year, the Cowboys' Big Board was assembled by the end of February, not two days after the Super Bowl. That's the reader's first hint. Want me us to be more frank? As of Tuesday of this week, there was no Big Board at all at Valley Ranch; some staffers were just getting back from the Super Bowl, others were coming off brief vacations ... So ... there is no Big Board for Jalen Ramsey to be atop because there is no Big Board.
Yet.
Might he get there, ahead of Tunsil and Jack and Treadwell and "10 Steps'' Elliott and the QBs? Maybe, especially if Dallas weighs just a bit more heavily the "need'' in the secondary, where the safeties struggle to make plays and where the cornerbacks are in a state of flux -- with only rookie Byron Jones a sure thing with the ability to play both safety and corner.
What if Jalen Ramsey merits a Dallas selection because, in part, he has the same valued versatility?
Ramsey, as our Matt Galatzan breaks it down, spent his high-school career in Brentwood, Tennessee at historic national power Brentwood Academy, where he was a two-sport star in both track and football. Coming out of high school, Ramsey was a consensus five-star recruit, and one of the top-10 recruits across all services. 
Ramsey had originally committed to USC to play his college football, but would later de-commit and sign with Jimbo Fisher and the Florida State Seminoles.
As a freshman at FSU, Ramsey started all 14 games for the Seminoles, where he would become the first true freshman to start at corner since a man by the name of Deion Sanders did it in 1985. Ramsey would amass 49 tackles, one pick, and one sack in his freshman campaign, while helping the Seminoles to an ACC title and a BCS national title in the process. 
During his sophomore campaign, Ramsey really exploded onto the scene, amassing 80 tackles, two interceptions, two sacks, three forced fumbles, and 12 pass deflections. That season he would be named to the second team AP All-American team, as well as first team All-ACC, and help lead Florida State to another ACC title and an appearance in the first ever College Football Playoff. 
In his final season as a junior, Ramsey would finish the season with 52 tackles, one sack, nine pass deflections, and one fumble recovery in 13 games. Ramsey would also be named a consensus first team All-American in the process. 
Ramsey is an incredibly gifted athlete, and arguably the best athlete in the entire draft. He can change directions on a dime and has elite vision, anticipation and instincts for a defensive back. He also excels at forcing turnovers and negative plays for opposing offenses. 
Ramsey also thrives in run support, and possesses phenomenal closing speed and tackling technique, allowing him to play close to the line if need be. 
Ramsey is an extremely versatile defensive back that can play any position in the defensive backfield that he is asked to. One of the lone knocks against Ramsey is his lack of muscle, which can easily be improved in an NFL strength and conditioning program. We think Patrick Peterson is a good comp here for Ramsey. Both are fluid runners who excel at forcing turnovers a making big plays when they get their hands on the ball. While Ramsey may be a tad superior in run support coming out of college, he compares very favorably to Peterson in our eyes.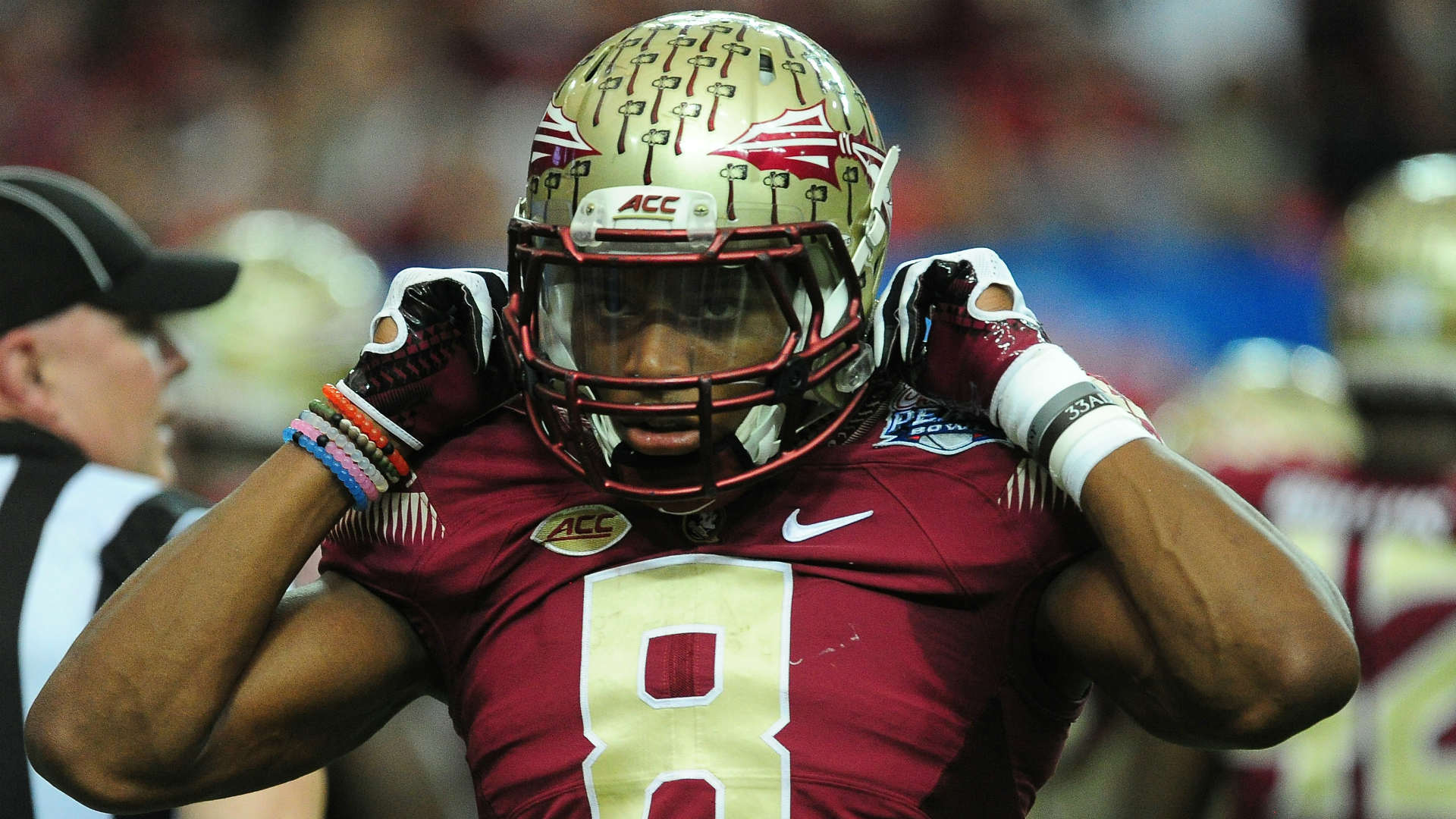 Ramsey at No. 4 to Dallas or to Jacksonville at pick No. 5 would both make sense here. Smart money has Ramsey falling no farther than No. 6 to Baltimore. ... with Dallas' biggest consideration being to go away, just a bit, from BPA, to lean toward "need.'' Oh, Ramsey might very well be the "Best Athlete Available'' in the truest sense. But as the Cowboys survey their secondary scene, where (at corner) Carr is an expensive non-playmaker, Claiborne is a free agent and Scandrick is coming off a season-long injury, and where (at safety) neither Church nor Wilcox is well above-average ... you can see the appeal of pairing Ramsey with Byron Jones and letting the best men win jobs in their best/most-needed spots.
We can see a defensive backfield of Jones and Church at the safeties, with Scandrick and Ramsey at corner. And we think the Cowboys can envision the same thing. But not because Jalen Ramsey is atop the Dallas Big Board ... because that, at this early stage, is impossible.
null